Top Cannabis News Over The 2017 Holidays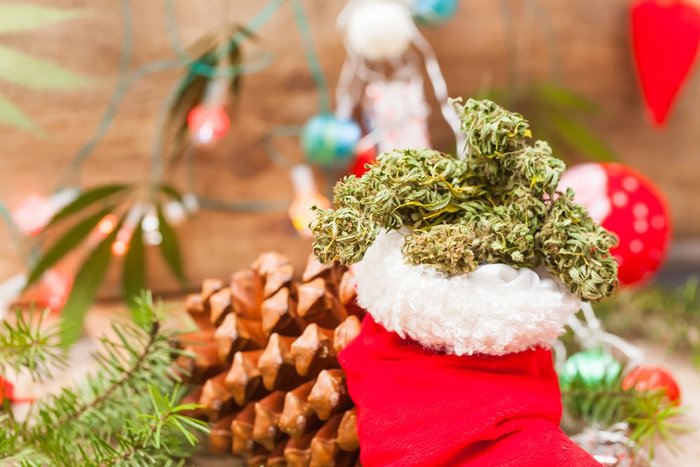 More
California to Erase Marijuana Convictions
When recreational marijuana begins next month, a provision in the law will also clear multiple marijuana convictions, NBC News reported.  People convicted of most marijuana crimes can appeal to have it removed with a provision in the new marijuana law decriminalizing marijuana. The California Judicial Council has reported more than 4,000 petitions so far.
Those who want to petition their record only need to get in touch with the court that oversaw their case. The over-zealous war on drugs resulted in massive discriminatory convictions against minorities for minor amounts of marijuana. The new law will be implemented on Jan. 1.
A company in Oakland is creating a device that can help law enforcement officials to check people for driving while under the influence of marijuana. The company is making a breathalyzer that can measure how much THC is in a person's breath. Employers and police officers currently have nothing that can measure the amount accurately of weed in a person's blood or urine. THC can stay in the system for several weeks, so it is difficult to determine when the person consumed cannabis. Smelling like weed isn't going to indicate if someone is under the influence, and the company, Hound Labs, has made the breathalyzer to accurately determine a person's ability to operate a vehicle. The device is supposed to tell if a person has smoked within a few hours.
Two Men Arrested Busted Carrying More Than 100 Pounds of Weed
GREENFIELD, Ind. Police arrested two California men after finding more than 120 pounds of marijuana in their Toyota. Indiana Police pulled the men over in a Toyota minivan Tuesday morning and requested to search the vehicle after smelling the scent of dryer sheets and weed emanating from the vehicle. Tong Pan of California, 43, and Liandi Zhang of Virginia, 52, were driving from California to Virginia with the marijuana, which was shrink-wrapped and individually packaged. The two men were taken into custody to the Marion County Jail.
Canadians Spend Nearly as Much on Weed as Wine
BBC News reported that Canadians spent about $5 billion Canadian on weed in 2015, according to Canada Bureau of Statistic. The Bureau has studied cannabis consumption data since the 1960's until the present. Canadians bought more than 700 tons of pot in 2015, which is estimated to be valued at about $5 billion, close to the $5.4 million that Canadians spend on wine. Marijuana is expected to become legal in Canada next July.
You can find more cannabis news here.