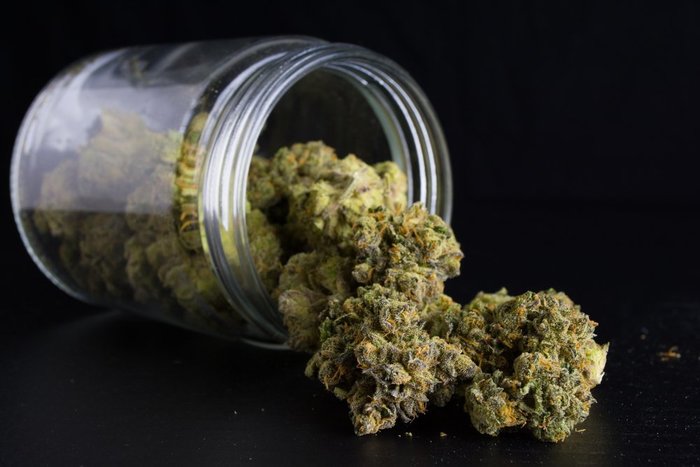 The days when recreational marijuana was illegal in Washington aren't far behind us. Even when legalization finally came to fruition, the process of getting licensed shops up and running put a serious stall on sales — finding an open retail store was like hunting a unicorn.
Fast forward a single year and Seattle could take on Amsterdam for its title as pot capital of the world. Stores are abundant, bud quality is high, and the city's smokers are quickly developing a taste for creme de la creme of marijuana strains.
With cannabis preferences reaching a point of distinction, we couldn't help but ask ourselves what the fine people of Washington are smoking these days. With that, we give you the five most popular pot strains in Seattle.
Dutch Treat isn't just a favorite in Seattle. It's also one of the most popular strains in California, the United States as a whole, and in the globe's pot mecca: Amsterdam. Known for densely packed buds with a fragrant, fruity-floral bouquet, Dutch Treat tastes roughly how it smells: sticky and sweet.
The high from this strain is super-fast acting, with noticeably euphoric effects. If you want to experience it for yourself, look no further than Rainier Cannabis to pick up some flower.
Sour D has been a fan favorite since its inception in the 90s, thanks to its rapid, high energy high. Parented by Chemdawg 91 and Super Skunk and named for its diesel-y smell, this strain is borderline legendary at this point.
Enjoy a seriously dreamy stone from this sativa-leaning strain, without any of the overwhelmingly sleepy body effects that can bog you down. To try some Sour D for your wake and bake, pick some up at The Herbal Gardens.
Another Sativa-leaning hybrid, it's clear Seattleites favor strains that keep them on the move. Blue Dream was born in California through crossing Blueberry and Haze, rapidly growing in popularity to become one of the most beloved strains on the West Coast and in the United States.
Known for an uplifting, cerebral high in combination with body relaxation that doesn't bog you down, it's easy to see why so many smokers are Blue Dream fans. This strain smells a lot like its blueberry parent, and hits a lot like it too; sweet and a little sticky, with noticeably fruity undertones. Get your hands on some at Mr. Doobees.
The first indica-leaning hybrid on this list, it's easy to see why Gorilla Glue #4 is a Seattle favorite. Known for its serious body high with relaxing, euphoric cerebral effects, this is a serious stoned that's excellent before curling up with a book or a podcast on a rainy day.
Easy to spot thanks to its seriously trichome-covered buds, you won't mistake it in smell either; when you open the bag, the whole room will fill up with a spicy, earthy aroma, with just a hint of a sour note. GG #4 isn't just popular in Seattle, however– it also won the 2014 Cannabis Cups in Michigan and Los Angeles and the High Times Jamaican World Cup. If you're ready to get your Netflix on, snag a bag at Purple Haze
Born of a cross between OG Kush and Durban Poison, Girl Scout Cookies (GSC) is favored by recreational and medical smokers alike. This many time Cannabis Cup award winners combines a deep body relaxation with an almost-trippy cerebral high. Expect to lose your sense of time and space with this heavy hitter, with off the charts THC levels making it a bad strain if you're heading to the office.
Instead, try smoking some GSC before bedtime, or in advance of a meal. Buy a bag to try it yourself at Local Roots Marijuana.