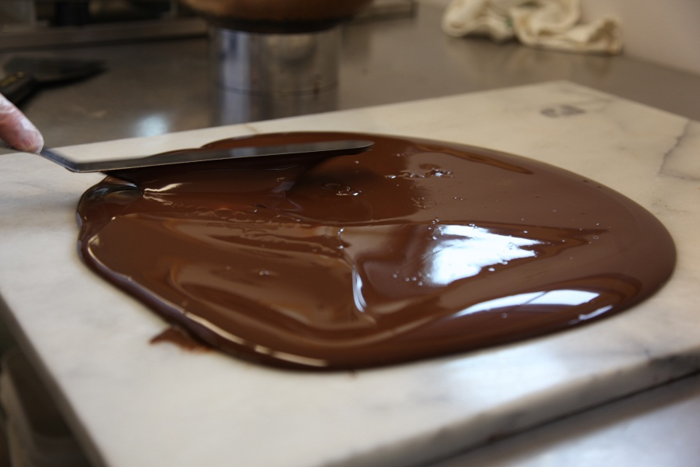 Seattle is known for many things — it's a statewide conglomeration of wonder, between its water, mountainous, and evergreen surroundings and the futuristic Space Needle standing tall in downtown. It's also a hub of innovation and creativity, as successful companies like Microsoft and Amazon are headquartered in the city. Pioneers within the cannabis industry have also made Seattle their home since Washington's marijuana legalization by the Washington legislature and its people in 2012.
Edibles are a large draw to the Seattle metropolitan area. Cannabis-infused foods are a delicious way to dabble in weed for first timers, as well as offering variety to more seasoned or experienced users. Edibles offer a range of options as well, from baked goods to chocolate bars and everything in between, pushing the boundaries of culinary creativity using one special ingredient.
Here are the most popular edibles in Seattle, Washington – from three different dispensaries in Seattle, Washington.
Green Works is a local Seattle dispensary with two locations and an extensive weed menu. They specialize in catering to customers seeking herb, both medically and recreationally. Perhaps even more impressive than their adaptability is one of their stagnant features: Green Works always carries numerous edible options. They even have relevant deals –as seen on Leafbuyer– for their edible clientele, including "Munchie Mondays" or circulating specials that take anywhere from 10-20% off a total purchase.
Edibles:
Bon-Bombs by Verdelux
Aptly named, these chocolates are the bomb. The THC-infused, silky center is guarded by an extremely tough and crunchy exterior; this juxtaposition makes it a surprise once the outer layer cracks and unfolds. There are various flavors, like vegan-friendly dark chocolate, raspberry dark chocolate, milk chocolate, and mint milk chocolate. They're potent, delicious, and a popular choice since they're so easy to consume.
GRL Peanut Butter Bar
Kindergarten was the time when classmates would bring in snacks to share, including the popular option "puppy chow" — a sweet mixture of sugar, wheat cereal, chocolate, and peanut butter. Green Works sells a better, more enhanced version of the nostalgia-filled snack. Swifts makes cannabis-infused bars, with all kinds of flavors (7 Layer Bars are a big hit); peanut butter is a popular option. Not only does it have the appearance and texture of puppy-chow treats, the edible combines a healthy amount of crunch with the sweet and smooth tastes, with different marijuana strains mixed in.
MIR Legal Soda
For those looking to experience a different side to edibles, liquids are an exciting alternative to denser foods. Cannabis-infused drinks also digest faster than thicker baked goods, making the marijuana-related effects kick in quicker. The Legal Soda, especially the cranberry CBD option, is a delicious juice that goes down smoothly. Though the soda is a little more on the expensive side, it's thirst-quenching and has just the right amount of THC to have a good time.
Ruckus Recreational Cannabis was Capitol Hill's first recreational marijuana shop, and pride themselves on conducting business only with ethical vendors. They also are extremely thorough and careful: all of their bud and flower products are inspected and lab-tested for THC and CBD, along with impurities like mildew, mold, and pesticides. On the edible front, Ruckus has much to offer in the baked goods department. Rotating deals on Leafbuyer include a push toward the weed-snacks, including "Jackson for an Edible."
Edibles:
Cookies
Ruckus carries gourmet Goodship cookies, with flavors like sea salt chocolate chip and snickerdoodle. The former walks a fine balance between sweet and salty, while the later is light, buttery, and fluffy. Both are chewy and delicious, and infused with the right amount of cannabis. The company is local and based in Seattle, making it as ideal as it is popular. Other cookie flavors include chocolate chip and oatmeal cranberry.
ZootRocks
ZootRocks are a fun, fruity CBD-infused nugget. The chewy jewels come in cinnamon, berry, caramel, and lemongrass flavors, which are all natural and delicious. Popping a controlled dose of these gummies will make even the mundane seem pleasant.
Ganja Goddess is a high-end cannabis dispensary in Seattle, that's open seven days a week. They are known for selling varieties of high-end marijuana products, and elevating the high-getting process. Their brand is sleek and modern, tackling the perceptions of weed-users to be more inclusive and representative of all kinds of people. They also feature an array of edibles for all to enjoy.
Edibles:
Craft Elixirs
Don't be intimidated by their names: these elixirs are craft simple syrups. When added to soda water, they create an ideal, fruity taste with a lasting, if not soothing, effect. They're the ideal mixer, with original flavors like Wallingford Wanderlust (Strawberry Peppercorn) –reminiscent of its Washington roots– CBD Loganberry, Pineapple Cacao, and pink grapefruit.
All of these dispensaries offer delicious, expansive options for edibles, with popular options in regards to cannabis goods. A trip to these pot shops would satisfy the need to try these treats, made with innovative flavors and original marijuana-infusions. They're the ideal representation of Seattle edibles for anyone aged 21 and up to try.