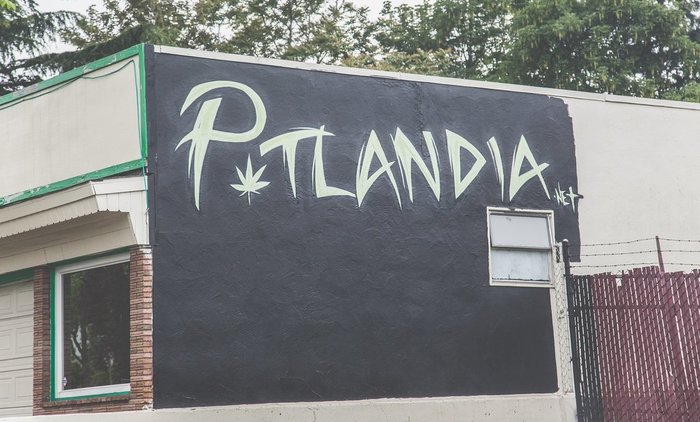 At this point, Portland has become a mecca for West Coast pot smokers. Once known for its cafes, street food, and music scene, the Oregon city's reputation has expanded to include "weed haven."
Since recreational use became legal in the state, Portland's pot sales have been booming. With such a large market and community, we can't help but wonder what strains the city's weed connoisseurs have in their pipes. With that, we set out to unroll those proverbial joints. These are the seven most popular strains in Portland.
Durban Poison
In a way, Durban Poison is the perfect strain for bustling city-dwellers. A true sativa strain, this is what you smoke before going for a hike, exploring the city, or just to fight the 3 PM energy dip. DP is known for its clear-headed cerebral rush and hyper-focused high. If you want to get in on the hype, you can pick some up at Chalice Farms.
Girl Scout Cookies
Appropriately, our #2 most popular strain is the product of a cross between our #1 most popular strain, Durban Poison, and OG Kush. Girl Scout Cookies grew up in California, but now it feels like a Portland native. This is a super euphoric, cerebral strain, but its hybrid nature will have your body feeling hyper-relaxed too. To give it a taste, pick some up at the Progressive Collective.
OG Kush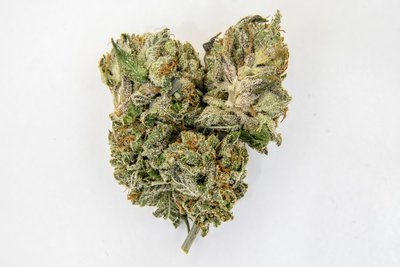 Known as a serious West Coast strain, this OG Kush comes from mystery parentage, but the reasons for its popularity are totally clear. This is a strain for the super stressed, known to totally replace that feeling with pure euphoria. To try it for yourself, check out Mindrite Dispensary.
Orange Juice
The number one most popular strain at Madrone Cannabis Club, Orange Juice is a cross between California Orange and popular strain #3, OG Kush. This hybrid is indica-leaning, but the takeaway is a super balanced high. Enjoy a relaxed body in combination with a happy mind– and happy taste buds. This strain tastes how it sounds- citrusy and orangey, with a sweet, earthy endnote.
Blue Dream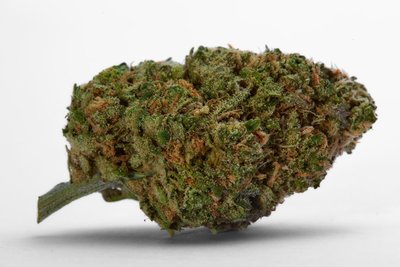 Blue Dream is a hybrid that feels completely balanced, despite its sativa dominance. Created by crossing Blueberry with Haze, blue dream feels mildly invigorating with a gentle body high. Best categorized, in a way, as a "light" high, this strain is popular for leaving smokers feeling calm, without slowing them down. To get your hands on some, head down to the Grass Shack.
Sour Diesel
Nicknamed Sour D, this sativa-leaning hybrid smells the way it sounds: like you just filled up the tank. Sour D will leave you with a dreamlike, cerebral high, giving you some energy and a major creativity boost. If you want to give it a try, The Green Remedy can hook you up.
Super Lemon Haze
Super Lemon Haze is another sativa-dominant hybrid, showing us where the hearts of Portland really lie. This strain is known for its sweet, lemony aroma, and a taste that's most closely related to a yellow Starburst. To check it out, visit The New Amsterdam.
There you have it– the 7 most popular strains in Portland. Which have you tried? Did we miss your favorite? Let us know on Facebook or Twitter!