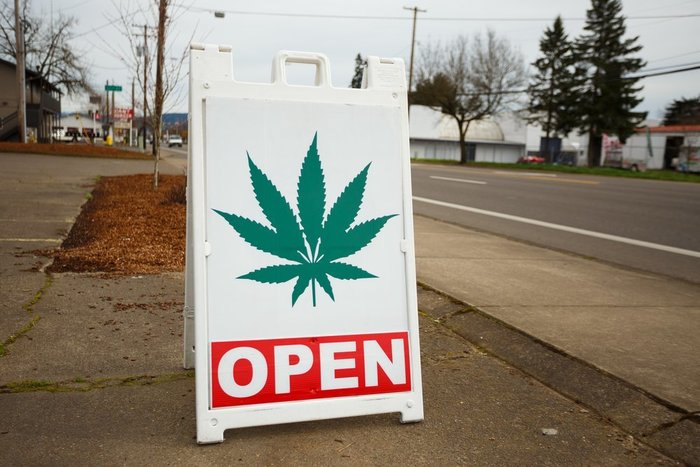 With the Liberal government now in power in Canada, it seems that marijuana is starting to gain global popularity, and it has fallen into the spotlight of the medical field. Before he was elected, Prime Minister Justin Trudeau promised that he would see to it that Marijuana would be legalized for medicinal and recreational use in Canada. Now that he is settled into his newfound position, it is clear that he is making a significant effort to follow up on his promises; on April 20th, 2016, he announced that he would be initiating a task force to develop legislation for the reform of the current laws on both medicinal and recreational marijuana. In 2017, he has continued to follow up on the previous years' announcement, by providing updates on the status of the task force, including a statement on March 26th, 2017 that recreational pot will be legal by July 1, 2018.
In 2017, he has continued to follow up on the previous years' announcement, by providing updates on the status of the task force, including a statement on March 26th, 2017 that recreational pot will be legal by July 1, 2018.
As legalization in Canada becomes closer to reality, there is a palatable shift in global attitudes towards marijuana. Despite varying political stances on the drug between the United States and Canada, this progress from our friendly neighbors is a great sign. With the ever-increasing popularity of medical and recreational marijuana, many people are looking for ways to get in on the action. Whether the motive is to promote accessibility to help people who are suffering, or more focused on monetary gain, traction behind the marijuana industry is building. As more states develop medical and recreational legislation, it is important to get in sooner rather than later.
Dispensaries are a great opportunity for entrepreneurs or investors to breach into the booming marijuana market. Even those who are not well-versed on the subject may be able to succeed if they are willing to do the proper research and commit to the cause. The current state of marijuana sales in 2017 lies in such a gray area, because of the overlap between federal and state legislation. While some states allow for the sale of medical and recreational marijuana, some federal laws may limit consumers from being prescribed, or even purchasing the marijuana, which may lead to a difficult climate for dispensaries. In order to smooth the way for hopeful business owners, this guide to opening a marijuana dispensary serves as an in-depth roadmap to help navigate the often-confusing process of opening a dispensary in the United States.
Step 1: Assess your level of commitment
The number one reason that marijuana businesses such as dispensaries often fail is due to a lack of commitment. The task of opening a dispensary requires the navigation of all sorts of laws and regulations on top of the mountain of hard work that it takes to open any other business.
Additionally, the risks are higher since it falls within a legal gray area, and the precarious nature of the product being sold may present a higher chance of theft or vandalism. Running a dispensary means that increased security measures must be taken during transport, storage, and distribution of product, which also adds to the already large list of costs.
Furthermore, social stigma still very much exists and will continue to be present for coming decades. This may lead to strained social relationships, difficulty obtaining employees, or even tension regarding this endeavor with future employers. Although the attitude towards marijuana is quickly becoming more positive, there are still many people who don't agree with it, who want to discourage your business idea.
If you have not started or owned a business in the past, it is very important to consider how large of a task you may be taking on. Working full time for an employer usually means the hours are set and there is a predictable or at least steady income. Working for someone else also means that the guidelines that govern what you do at work and how you do it are clearly mapped out for you. Without the supervision of a boss or employer, your progress and potential success are completely left up to you. This means you must have the motivation, willpower, commitment, and clarity to develop your business, every single day. Without your commitment and hard work, progress stagnates and you may begin to fall behind the competition.
If the harsh realities of starting, owning, and operating a dispensary have not discouraged you, you may be a good candidate to start a dispensary. If you feel that you have the ability to succeed, it is time to proceed to the next step, comprehensive research on the regulations, product, and market for a marijuana dispensary.
Step 2: Research
By far the most important step in the process, thorough research is absolutely essential to ensure that your business does not get shut down, and so that it can reach it's full potential. There are a few aspects of the business that must be considered while in the research stage; Legislation, zoning, product research, and market research.
The biggest setback in the growth of the marijuana industry is the fact that it still remains illegal at the federal level. Marijuana is considered a schedule 1 substance, which means that it is illegal to manufacture, import, possess, use, or sell it. Naturally, this limits many potential uses and business opportunities, but since some states are beginning to legalize medical or recreational use, there are circumstances where a dispensary business can flourish.The first step here should be to contact your county and state departments of health services, as well as municipal offices, to determine whether not it is legal to run a dispensary in your state. Additionally, the National Conference of State Legislatures has a comprehensive list of all of the states where the sale of medical marijuana is legal. It is also important to ensure that federal law does not overlap with your state laws. For example, in Kentucky, medical marijuana is legal at the state level, yet marijuana is still illegal at the federal level. This means that many medical consumers who attend doctors employed by a federal entity such as the Veterans Administration will be denied marijuana because it is illegal for federally employed doctors to prescribe the drug. Situations like this put a serious damper on the potential of a dispensary business.
Next, zoning laws should be considered. Since you are running an official business, the building will have to be located in a commercial area, outside of a residential district. Some states and counties have even further stipulations such as minimum distance from schools, libraries, etc. Once you have a strong understanding of the zoning laws where you plan to run your dispensary, you can begin to look into acquiring a storefront or begin building one yourself.
As marijuana becomes more accessible, more studies are being released that showcase the pros and cons of different strains and products that marijuana has to offer. It is important to research and understand the effects of the two types of strains, Indica and Sativa. You should also know what THC and CBD are, and how they are used. If you are focused on providing marijuana to medical consumers, you should have a good idea what it could be used for, and the various forms of marijuana-based product that exist. Understanding the product you are selling is paramount when you are trying to establish your business, especially since you will be selling a medical product to consumers.
Once you have a strong understanding of the products you will be selling, you can begin to do market research. This step includes an examination of the demographics and demand for your product in your immediate area, to determine whether or not there is a strong enough demand for your business. Market research is comprised of 3 main categories: Risk analysis, market trends, and customer information.
Risk analysis is an in-depth consideration of the potential risks of your business, by evaluating possible costs and benefits of different situations. Questions you should ask in this stage are: What can go wrong? How likely is that scenario? What are the consequences?
Market trends are an important detail to consider so that you can accurately decide on ideal products, pricing, stock quantities, and so on.
The final step in market research is analyzing potential customer demographics to be able to grasp the type of people who you can expect to purchase your products. By interviewing or surveying a wide range of people in your area, you may be able to determine things such as disposable income, average age, and whether they are interested in medical or recreational use. This step will help you to further hone in on the details you established in the previous steps, such as price and quantity.
After you have done sufficient research, it is time to start developing a formal business plan.
Step 3: Business plan
Like any other business, it is imperative to have a formal business plan that lays out what you plan on doing and how you plan on doing it. This plan should include how you plan on funding it, what you plan on selling, how to acquire licenses, location, and so on. It is essential that this step is done properly and realistically so that you have an accurate idea of how you are going to create a profitable business, and compete against other similar businesses in your area. With a formal business plan, you will be taken much more seriously by outside investors. This step often serves as a major stepping stone in the process of creating a business, since it presents a real and accurate representation of your idea.
Step 4: Funding
On average, opening a dispensary can cost anywhere between $250,000 and $500,000. Starting any business can be a very expensive endeavor so it is often recommended to acquire outside funding on top of your personal contributions. Doing so may allow you to perfect your dispensary, to stand above the rest of the competition. While marijuana businesses are a touchy subject to many people, it is clear that there is massive potential for profit in this emerging industry. This means that there are plenty of like-minded individuals or firms, who might be interested in contributing financially. Begin by asking friends and family if they would be interested in investing in your dispensary, and offer some sort of collateral or agreement in return for their investment. Bring your business plan and explain how you plan on repaying their loan or investment. It is also a good idea to explain what their investment will be going towards.
If you are not able to obtain enough capital from your friends and family on top of your own contributions, you may want to consider contacting a bank or investment firm. These places have a greater ability to contribute to your business but may require more interest or a share of your company to ensure that they are also able to profit from your agreement.
Step 5: Location
The location of your dispensary is often overlooked during planning, but it has more of an effect on your potential sales than you might think. It is important to create a professional environment for your business, that is in a location that is easily accessible and in an ideal area. A cost-effective option for your business is to buy or rent a building that already exists, and renovate it yourself or through contractors. This will allow you to set up in an ideal area while minimizing your costs. Once you have established your dispensary, you can begin to design the interior and exterior to create an attractive and suitable environment. This is where market trend research comes in handy. Many dispensaries opened in 2016 and 2017 are focusing on open, minimalistic storefronts and interiors to create an easy and hassle-free experience for their customers. Details such as wood, white and black color schemes, plants and simple logos/signage are very popular right now. Once your location is set up, you can carry on to the next step of the process, licensing.
Step 6: Licensing
In order to operate a dispensary in the U.S., you must apply and be granted both federal and state business licenses. Once you have obtained those, you should start looking into your state's required licensing for dispensaries. The laws vary from state to state, so it is best to contact your state department with your business plan to start your application. Since there are so many restrictions on the sale of marijuana, the process can oftentimes be comprehensive and expensive. They will likely request your formal business plans, funding, references, and a background check. A character evaluation is often part of the process, to determine whether or not it would be in the state's best interest to grant you a license. Obtaining a license often requires you to be a permanent resident of the state you are trying to open the dispensary in, and there must be no prior felony or criminal charges. Since the marijuana industry is in such a young stage in 2017, the licensing process is extremely thorough to weed out those who are not serious, or those who are looking to make quick money. It demands a professional attitude and serious level of commitment, and without the two it is nearly impossible to legally open a dispensary. If all of the requirements are met, and your state decides that you are a good candidate to run a dispensary, you may be granted a license.
Congratulations, this is arguably the toughest step of the process, and there are only a few more steps until you can officially open your dispensary.
Step 7: Procurement of product and suppliers
Once your dispensary is all set up and you have secured all the necessary licensing and permits, you should begin working on obtaining product to sell. During the research and planning stages of the process, you should have developed an idea of the strains, extracts, and other products that you are interested in selling, and this is the time to start contacting suppliers. As mentioned earlier in this guide, certain strains only grow in certain conditions, so if one of the strains you are interested in selling does not grow in your area, you should consider contacting out of state growers if you are committed. In order to secure your place as a strong player in the dispensary industry, you should focus on growers and suppliers that are well known and only produce high-quality flowers and other products. With the amount of work it takes to open a dispensary, you should not try to cut costs on the products you are selling.
Growing your own product is also an avenue that you may choose to explore. Some states require it, while others may prohibit it, so be sure to look into the regulations before committing to anything. It can be difficult to grow medical quality marijuana, so it is worth looking online at a variety of resources to see if you are able to find a professional to hire to grow product for you. This will allow you to choose exactly which products and strains to stock, which could be a great option since you can customize your stock to suit the needs of your customers.
Step 8: Develop a client base & Market your dispensary
Once your location has been developed and you have a network of suppliers and products, the only thing left to do is to develop a client base. You can begin spreading the word of your dispensary through friends and family, but that will only reach so many people. In order to develop a serious client base, it is important to make your dispensary is known around your city, as well as online. Signs and ads are both great measures to get the word out that your dispensary is open. You can approach local newspapers, magazines, as well as local public venues to advertise your dispensary. On top of that, you may want to speak with local compassion clubs or even local marijuana friendly doctors and ask them to provide referrals or recommendations for your dispensary. Developing an online presence with Marijuana SEO is also a great idea since it is cheap and will reach a much wider audience compared to advertising in person. If you are not well-versed in social media or website development, there are plenty of people you can hire on freelance websites for a reasonable fee. Once you have an established website and social media presence, you can begin to advertise and market to relevant consumer demographics. This can be done by using promotions to get people to sign up for email lists, by creating Facebook ads, adding SEO content on your website, buying ads on Instagram, and so on. All of these methods should drive traffic to your website and if it informative and visually appealing, it should convert some of these visits into actual customers. If you have followed this guide, you should have a solid and respectable dispensary business, and word will also spread through happy customers.
Now that you have successfully opened up your dispensary, the hardest part is already complete. What is now left is maintenance to ensure that your dispensary runs smoothly for as long as possible. Ensure that your staff is fully committed to your cause and that they are friendly, knowledgeable and reliable. If you do not know how to manage finances efficiently, it may be worth looking into hiring an accountant, especially to take care of taxes, payroll and so on. 2017 is a great year to be involved in a dispensary business, and you will be providing many people with product that can often be withheld due to over-complicated regulations and laws. Whether you are selling recreational marijuana in Colorado, Washington or California, or medical marijuana in New York, Oregon, or Maine, you will be helping the push towards the regulation and legalization of marijuana. With 28 states supporting some form of marijuana legislation, any dispensary is helping to support the cause, regardless of which state you choose.