The Most Marijuana-Friendly Neighborhood in Portland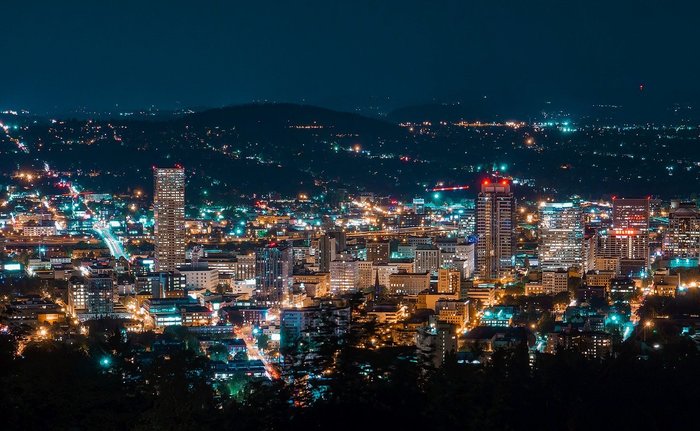 Portland is a pot-friendly place. Since Measure 92 passed legalizing recreational marijuana, the city's adult use market has exploded. With it has come a new wave of dispensaries, big and small, to areas all around the metropolitan area. There's a question that begs to be answered: where is the most marijuana-friendly neighborhood in Portland?
Northeast Portland is the area to go for marijuana-friendly antics. Though nearly everywhere in the city proper is open-minded and accepting of cannabis culture, certain areas reflect massive growth. The Northeast side is as diverse as it is large (the bounds are defined from NE 7th Ave. to NE 26th Ave. and NE Fremont St. to NE Broadway), with different neighborhoods to suit varying needs.
The Irvington area not only houses some of the oldest and priciest homes in Portland, but also offer some top-quality dispensaries. The affluence of these districts has not kept pot away in fact, craft-cannabis has been welcomed into the area with open arms.
Nearby dispensaries worth checking out are Tru Cannabis, Happy Leaf, and Bloom Dispensary. Tru is a staple, offering affordable flower, ranging from $20-45 for a 1/8 of an ounce, with featured deals on Leafbuyer. Happy Leaf boasts compassionate care for all clients, and also has rotating specials. Bloom stays true to the Portland aesthetic, with modern interior design and up-to-date menu items.
Inner Northeast hosts shopping areas such as Lloyd District, Alberta Arts District, and Hollywood. These are consumer-heavy neighborhoods that have a wealth of dispensaries and marijuana-related activities, as well as options for foodies.
Lloyd District is easily accessible via light rail, which makes it an ideal spot to avoid driving while under the influence. It's also home to the Portland Trailblazers, so catching the basketball game or getting stadium-sized munchies is not an issue, but beware of smoking on the premises, it's still illegal to consume marijuana in public.
Alberta is a cultural hub with a variety of cuisines and shopping opportunities, as well as cannabis stops; it's welcoming to all different kinds of people of all backgrounds, from locals to hipster implants to stoner newbies. For the masters of both substances, it's the ideal location for cross-faded shenanigans, between the famous craft breweries and pop-up bud clinics. Even Last Thursday events have been known to have a haze lingering above patrons' heads.
Hollywood is a historic area with light rail access and shopping opportunities. History buffs thrive in Hollywood, especially with Portland's pioneer legislation regarding marijuana legalization.
Aside from dispensary visits, tours are available for weed-lovers to further explore Portland. A few options from different tour retailers include the Bridgetown Weed Tour, High 5 Tours, and Canna Bus Portland. Starting at $79 per tour with a gift code, Bridgetown specializes in crafting unique four-hour experiences. Each option offers a different perk, like access to a growing facility, a full-course brunch, or a club-filled night out on the town, all centered on marijuana. High 5 includes adventures involving things Portland loves: beer, the outdoors, coffee, and weed starting at $45. Canna Bus provides an insider's look at local dispensaries, grow shops, and analytical labs, giving a fresh perspective into the cannabis industry in a fun and exciting way.
Portland is the place to be, and the Northeast Region is the spot to enjoy marijuana in the city. It's diverse, expansive, and friendly, with access to both history and high-induced joy in Oregon, a neighborhood worth visiting.