Top 3 Best Portland Dispensaries in 2017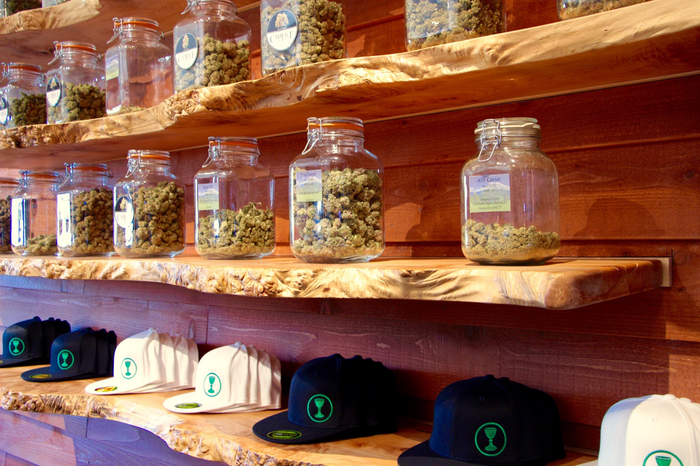 The sun arrives late to the Pacific Northwest Coast. As the rain lessens and the clouds thin, cities normally cloaked in gray blossom as summer destinations. Portland is quickly becoming a premier PNW location its culinary, craft beer, and cannabis hubs. So, if you find yourself getting weird in Portland and you want to sample the local marijuana, where should you head to? Whether you're looking for Oregon-grown flower, concentrates, edibles or other cannabis-infused products, chances are you can find some quality offerings in Portland.
We've narrowed down to the three best Portland dispensaries to hit when you're in Oregon.
Chalice Farms operates four stores throughout Oregon state, two of which are open in Portland on SE Powell Blvd and NE Airport Way. The dispensary is famed for their proprietary curing method affectionately labeled "The Chalice Cure." The method aims to foster sweeter and smoother tasting flower with higher levels of essential oils. While the tactic does take more time than most traditional growing methods, the growers at Chalice Farms know their products are well-worth the wait The farm clones specific phenotypes before incubating them with their tried and tested methods. At their stores, Chalice Farms offers more than 30 strains of flower and cannabis products. Chalice Farm dispensaries sell an array of constantly evolving strains and Oregon-grown edibles.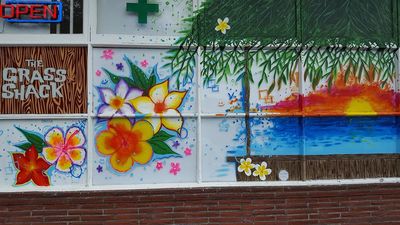 The family-owned and operated recreational cannabis shop operates under the aloha spirit – and aims to bring the attitude to PDX. The Grass Shack holds quality service and quality flower equally, selling only the finest lab-tested flower and affordable products. The Grass Shack's menu about 30 strains, including West Coast classics like Blue Dream, Blue Widow, and Pineapple Express. Grams, including tax, range between $7 and $11 for flower. Customers can grab grams of concentrate – habitually toting THC percentages well over 50% – from $36. Customers specifically looking for quality and consciously priced concentrates and flower quickly embrace The Grass Shack's Aloha spirit.
Medical and recreational customers looking to select their strain before heading to the Grass Shack can even pre-order their products online. Facebook users unanimously praise the dispensary for its friendly staff, evolving and expanding products, and superb customer service. Many smokers have hit the Grass Shack since legalization and not consider The Grass Shack as their local spot. Ultimately, the family – and the business – operates under a simple motto: be healthy, be safe, be happy, and aloha.
The Green Remedy goes by the saying "quality cannabis, friendly faces!" The southeast dispensary serves both OMMP Medical Card holders and recreational customers over 21 years of age. The dispensary is all over social media and frequently posts to Instagram, Twitter, and Facebook.
The Green Remedy offers daily specials including 10% everything in the store during Monday Madness, 10% off on edibles on Friday, and $4 preroll Sunday. Flower grams generally range between $10 and $15. Grams of concentrate fluctuate between $30 and $60 per gram. If you're looking for a more mellow or medical high, The Green Remedy's edible
For more information about Portland dispensaries and Oregon marijuana laws, visit our blog.