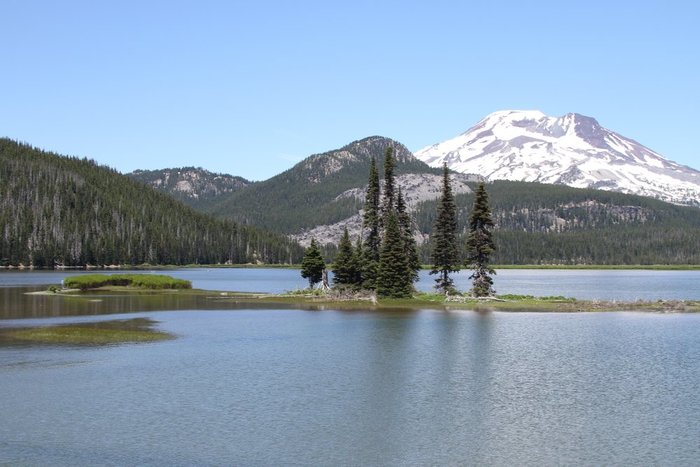 Nature, the Pacific coast, hipsters, and marijuana: Oregon is known for its simple-yet-sophisticated pleasures. A little digging into the state makes for a pleasant discovery: Bend, Oregon is a cultivation of outdoor beauty – complete with high desert mountains — and up-and-coming charm, marrying rusticity with urban development. Newberry Volcano, Bend's extinct lava field, isn't the only attraction that draws attention to lighting up. The legalization of adult use cannabis makes for a worthy smoke stop-for the cheapest weed in Bend, Oregon.
There are many marijuana dispensaries within the Bend area with competitive prices and a range of options, suiting various needs.
The Herb Center
Established in 2010, The Herb Center is the oldest dispensary in the central region of Oregon. They have a full flower menu, featuring over 160 varieties of bud strains in production and more than 70 that are shelved daily. Their website also boasts that their concentrates are superior, stating that they "are sourced from the finest Total Living Organic flowers, not leaf or trim." Reviews for the dispensary boast friendly and helpful customer service, as well as affordable bud. Check out their Critical Mass recreational shatter for about $30 a gram, one of their bragged concentrates. The Herb Center is constantly maintaining their website, and offering new deals and specials.
Flower
Concentrates

Price

$21-35

Per 1/8 oz.

$25-50

Per gram
Plantae Bend
Open from 9 a.m. to 10 p.m. daily, Plantae is the largest dispensary in the city. Their weed is grown locally, which contributes to their farm-to-table aesthetic. Plantae offers several discounts worth checking out: coming in on your birthday grants 10% off a purchase, 10% off is offered on Tuesdays for seniors 65 years or older, veterans receive 15% every buy, and joining their customer rewards program bumps 10% off of anything in the store. Their Lamb Sour Diesel bud is one of their highly rated items, which is a sativa-dominant hybrid ideal for stress relief. Check out their website for more information on their organic cannabis products and their goals regarding community outreach.
Flower
Concentrates

Price

$25-36

Per 1/8 oz.

$35-50

Per gram
Bloom Well Bend
Bloom Well has a wide selection of marijuana with appetizing daily promotions, making it an approachable and affordable stop. There's Munchy Monday, Topical Tuesday, Wax Wednesday, Thirsty Thursday, Freaky Fast Friday, Super Saturday, and CO2 Sunday, with different perks for stopping in each day of the week. A stand-out product is their line of CBD-infused taffy, coming in mixed berry, orange lemon, and strawberry-cherry flavors.
One online review says it all: "First thing I noticed was Bob Marley playing once I walked in, making for a great atmosphere and good vibes. The budtender was very knowledgeable and helpful, I was looking for high CBD strains which they had several of. Overall my favorite shop in Bend. Would recommend to anyone in town."
Flower
Concentrates

Price

$10-52

Per 1/8 oz.

$20-67

Per gram
5th LMNT
5th Limit is dedicated to providing their customers with a safe, comfortable, and non-judgmental marijuana environment. They are modern and sleek and pride themselves on a being both professional and accessible for anyone over 21.
The trend for weekly specials continues with 5th LMNT, with perks for visiting every day in the week. One such coupon is "Wellness Wednesday," where customers can get 15% off all CBD products. Luckily they're open from 8 a.m. to 8 p.m. Sunday to Monday, so they can't be missed.
Flower
Concentrates

Price

$25-57

Per 1/8 oz.

$36-87

Per gram
In Bend, you don't have to trade quality for price when it comes to marijuana. As pioneers in the cannabis industry, Oregon dispensaries have refined their craft to be inclusive, affordable, and extensive, offering a little something for everyone. Bend, Oregon has access to the cheapest weed options in a west-coast environment-for those looking to get high in a beautiful area with top-shelf marijuana.