As a cold winter is coming to an end, many smokers across the country have set their sights on sunnier, greener pastures. People across the states should consider a break in Oregon, a 2015 addition to the roster of legalized states. Oregon boasts of beautiful scenery — particularly as summer draws nearer — that includes a windy West coast, dense forests, and high points like Mount Hood.
Portland continues to grow as its own cultural hub and smaller cities like Eugene and Salem are worth their own dedicated visits. So if you decide to head to the place where they fly with their own wings, you might as well embrace unique ways to get high. Experienced smokers with high tolerances should dare to try the cornucopia of concentrates the state has to offer. Here's our list of the top eight most popular concentrate companies in Oregon that are definitely worth checking out:
Declared by Dope Magazine as this 2017's best concentrate company, Select Strains claims to curate the exact science of vaporizing and experiencing cannabis. The company specializes in organic live soil trim sourcing with Co2 processes. Select Strains prides itself on the exclusive use of natural terpenes extracted from cannabis flower. 1 mL containers of cannabis oil are offered as indica, sativa, hybrid, and few specialty varieties. The enviable "Elite" oil is listed as the purest terpene infused, high-end cannabis oil extract. For those looking for the clean, strong high, the "Dabbables" offer the highest concentration of 100% activated THC.
The Southern Oregon family farm, edible and extract company is known for its award-winning concentrates. Dirty Arm farm won accolades for its CBD concentrate CBD 2.0 and the farm's Lemon Diesel concentrate was runner-up in the "Best Live Resin" category. The company has also popped up in the news for the Tangie live resin and cannabis-infused syrup known as Adabinol. The four-to-one CBD-THC syrup is said to mix well is a sweet and discreet addition to carbonated drinks. Adabinol is praised by local cannabis connoisseurs for its tendency to ease physical pain and exude a mild calmness.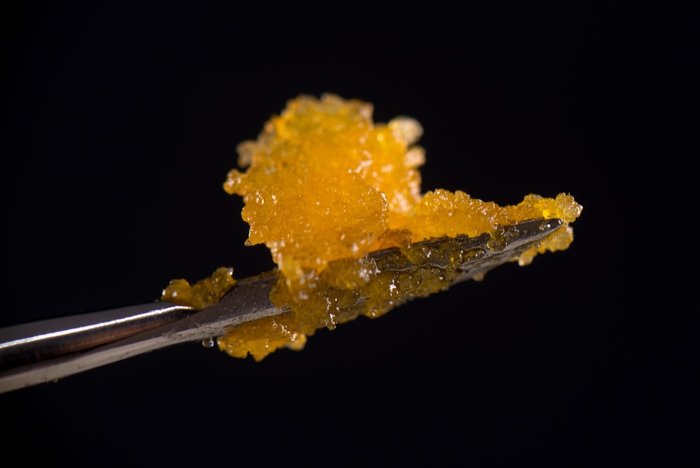 Beehive Extracts is a Portland-based premier cannabis extraction company that has produced winning live resin and concentrates. The Moonshine Ghost concentrate was the winner of Dope Magazine's 2016's "Best Live Resin" category and the Beehive Lab has drawn flies to the pot ever since. Beehive Extracts utilizes custom solvent formulas along with a loop system to create customized and successful concentrates. The company's extracts are available in Oregon and California.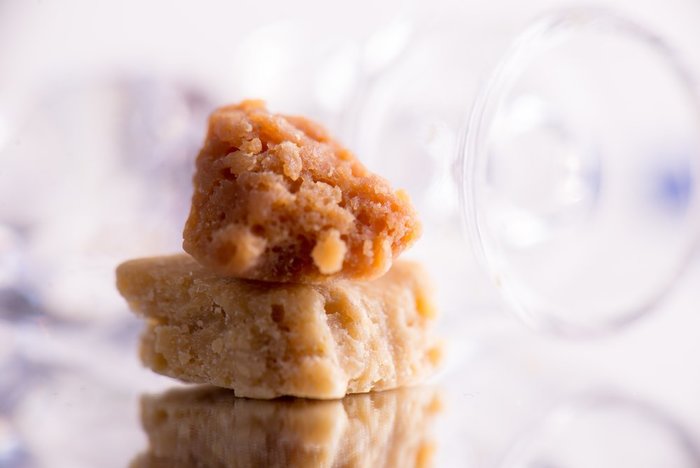 The team that brought you this year's best cannabis branding and marketing is also a reliable source for clean, aromatic and effective vaping and smoking experiences. Lunchbox Alchemy utilizes light hydrocarbons and CO2 to extract compounds within the flower to produce an all-natural, organic solvent. The isolation process creates an intense and tasty high with a freshness that rivals flower. Lunchbox Alchemy offers a variety of BHOs (Butane Hash Oil), PHOs (Propane Hash Oil) in indica, sativa and hybrid varieties. The Lime Apollo shatter won some acclaim in 2016 while the company's shatter, sugar wax, & live resin products continue to draw consumers.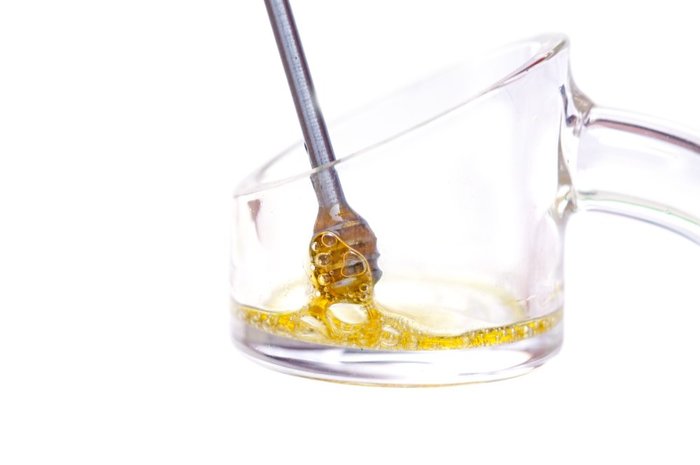 Dual cultivation and extraction extraordinaire OM Farms and OM Extracts highlight the medicinal values of legal cannabis. The company won praise for its wax in 2016 and was both the winner and runner-up of Dope's "Best Wax" category with its winning Ogre and almost-winning Lemon Sour Diesel. OM Extracts was also named "Best Processor" in the same year and made waves in the 2015 DOPE Cup. The lab incorporates butane and propane extraction along with supercritical extraction practices. Extracts include live resin, PHO, BHO, SOS (South Oregon Sap), CO2 Serum, and FACO (Fully activated cannabis oil).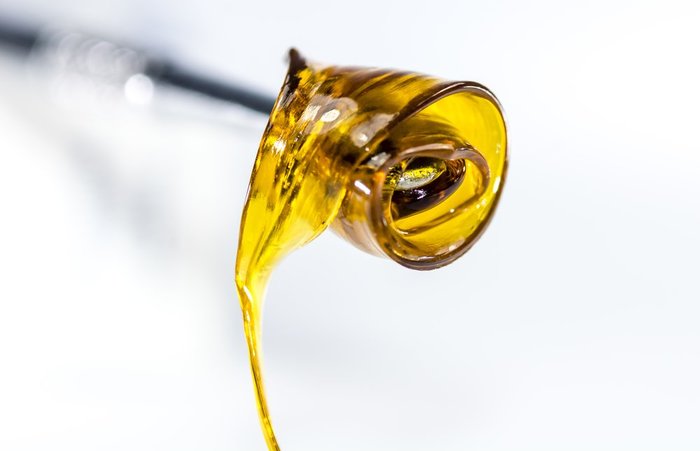 The cannabis company is known for its decadent, THC-loaded concentrates. The Sour Diesel shatter has won awards from Dope Magazine in 2016 and its indica predecessor ranked third in the High Times Medical Cannabis Cup for best indica concentrate. The White Fire Alien OG shatter was featured in the Oregon Leaf in September 2016 for its "beautiful golden amber color" and hints of lemon and spice flavors.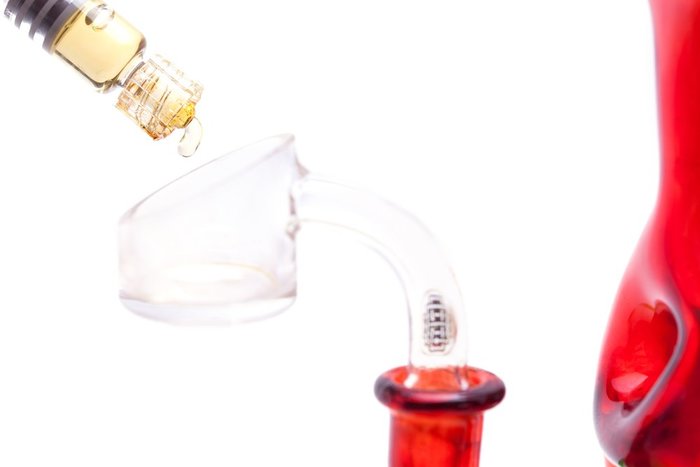 The extraction experts like to keep most of their processes in-house and tackle the challenges of production from research to packaging. The company's fine and photogenic concentrates are known throughout the state for their signature style and taste. The Cotton Candy Kush packs a walloping 78.27% THC and 0.99% CBD balance. The hybrid shatter is plucked from flower grown from the company's Swell Farms and draws the eye with its glowing yellow hues and sweet yet spicy fruitiness. A solid portion of the Dab Society's impressive variety of concentrations boast THC rates around 70%.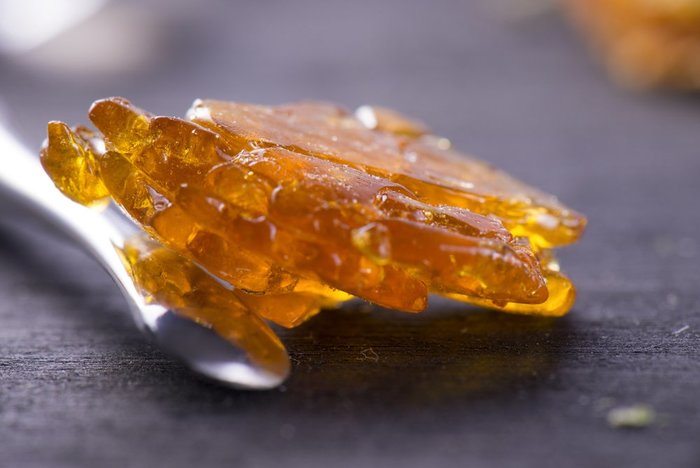 Oregon's Finest, the state's first licensed medical cannabis dispensary, has been a popular pot destination on Pearl Street for years. The medical dispensary has pursued concentrates, including resin, since the marijuana market's technological innovations of the past few years. The company focuses on high-quality CBD concentrates guaranteed to be the products that the growers and distillers themselves want to smoke. Veterans recommend the evolved crystallized resin that is often grown in-house and with partner farms. Wedding Cake Live Resin is said to be "pure gold quality" with comforting effects reminiscent of sweet treats.