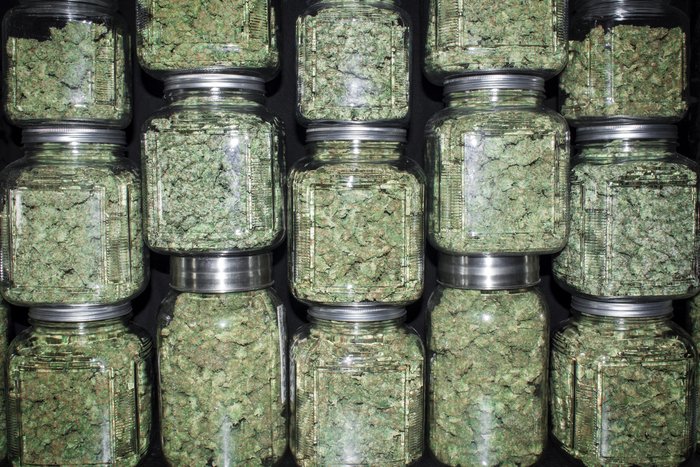 Oregon's largest city is a hub of culture; natural landscapes meet urban living, complete with art, craft coffee and beer, and eco-friendliness. Another draw to Portland is equally green — the municipality is home to cheap weed options for anyone wanting to take advantage of the legalization of adult use cannabis. The city might be known for its hipster patrons and rainy skies, but it's no secret that their flower is prime for picking.
Several marijuana dispensaries are scattered throughout Portland, offering high-quality products at competitive prices, making it an affordable destination for both recreational and medical pursuits.
Madrone Cannabis Club
Madrone Cannabis Club is sleek and modern, with an expectation of quality for a cheap price. Customer Kate Smith posted her review, raving, "I love this club! The selection is always top quality from flowers to edibles. The team is the best-friendly and very knowledgeable. Best place in Southern Oregon for sure!" Beyond their strong relationships with marijuana enthusiasts, the dispensary has a modern and youthful approach to communication, with an active social media presence; Madrone has accounts on Facebook, Twitter, Snapchat (@madronefarms), Instagram, and Tumblr.
Flower

Concentrate

Edibles

Price

$35-50

Per 1/8 oz.

$55-70

Per gram

$15-30
Tru Cannabis
With just one visit to their interactive website, it's clear that Tru Cannabis is a staple within the Portland cannabis scene, for both recreational and medical marijuana users. They list out several self-reflective traits, including "history, hands-only, and affordable": they were one of the first recreational stores to pop up in Oregon, their bud is always hand-trimmed with scissors, and they base their prices off of a sophisticated understanding of customers' budgetary needs.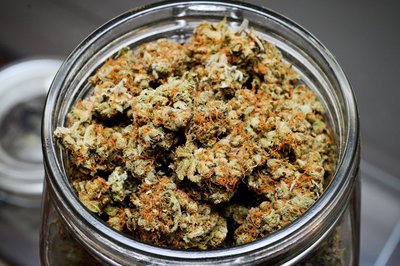 They stock over 50 different strains, rotating regularly. Not only does Leafbuyer feature several coupons, but every day Tru also hosts a happy hour special from 9-11 a.m., which usually means 10% off all purchases.
Flower

Concentrate

Edibles

Price

$20-45

Per 1/8 oz.

$8-60

Per gram

Upwards of $20
Sweet Leaf Illusions
Sweet Leaf Illusions is a recreation-only shop with much to offer cannabis lovers, whether they're experimenting for the first time or enter the dispensary as seasoned veterans. Their deals make them one of the cheapest sources of weed in Portland, which can be accessed on Leafbuyer. Stop by and see their Bud Board and check out one of their edible selections, That Taffy, available for purchase in several flavors.
Flower

Concentrate

Edibles

Price

$32-55

Per 1/8 oz.

$38-66

Per gram

Upwards of $20
The New Amsterdam
For an array of flower options, The New Amsterdam is in bloom. The store is cutting edge, considering themselves at the top of the growing industry, focusing on "product cleanliness, quality, and potency." Fortunately, Amsterdam's quality is available at affordable costs. There's something for everyone's price range, from $2 edibles to top-shelf strains. To sweeten the deal, Amsterdam offers a "Flower Hour" every night from 8 to 10 p.m., in addition to daily specials. The Portland dispensary offers both recreational and medical marijuana options.
Flower

Concentrate

Edibles

Price

$20-60

Per 1/8 oz.

$42-80

Per gram

$2-28

In Portland, these dispensaries make one thing very clear: there's no sacrifice for quality when it comes to price. The cheapest weed in Portland is offered at locations specializing in both high-value products and experiences. Portland, Oregon has access to affordable cannabis in everything from bud to wax and in between, making it an ideal destination for anyone looking to get high in a hipster's paradise.