How to Open a Weed Dispensary in Oregon Explained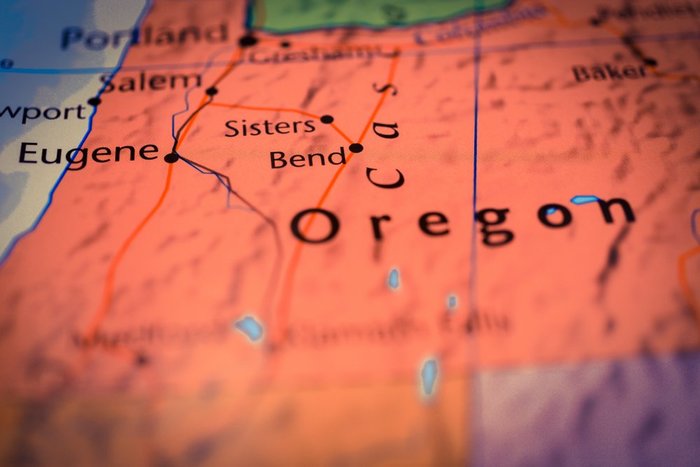 The state of Oregon is quickly becoming one of the larger cannabis markets in the nation. While its industry is facing growing pains like every other legalized state, entrepreneurs are still flooding into this pioneering sector. Not only do people want a chance to be a part of something never done before, but there is a ton of untouched potential in the cannabis industry. From marijuana cultivation to recreational dispensaries, there is a piece of this pie for every type of entrepreneur to take a slice. Due to the industry being so new, not many people understand how to open a weed dispensary in Oregon and other legalized states. What are the necessary steps required and how much capital does it take?
How to Open a Weed Dispensary in Oregon: Upfront Work Required for Licensing
Anyone thinking of obtaining a medical or recreational marijuana license in the state of Oregon must take multiple steps for approval. Before even beginning the process of opening a dispensary, there is a fair amount of upfront work that should occur. It's vital for any future cannabis dispensary owner to research the state's industry to include; compliance laws and regulations, market trends, tax liabilities, etc. Going into this industry blind is a recipe for disaster. Be knowledgeable of what it takes to run a successful weed dispensary in Oregon.
Before beginning the application process, be sure to have an approved retail location, which follows all marijuana program policies. Every dispensary must be 1,000 feet from any school or cannabis shop. It is important to have a set mailing address before starting the application. On top of a legal address, there are multiple documents which must be ready to submit along with the application. Having these documents ready will help to streamline the process as much as possible. While opening up a weed dispensary is tough, the overall startup process requires only five steps. The hardest part is affording the fees!
5 Primary Steps to Opening a Weed Dispensary in Oregon
The following steps must occur to open up a legal dispensary in the state of Oregon. While five steps may seem simple, this process requires a lot of attention and detailed work. It is also important to have capital lined up before beginning the application process. Having a strong financial backing plays a significant role in the approval process. From step 1 to step 5, here is how to open a weed dispensary in Oregon.
Step 1: Fill Out and Submit an Online Application
The first step to opening a weed dispensary in Oregon is to fill out every page of the application form with 100 percent accuracy. To submit the online application, create an account on Oregon's state website. Make sure to save all account information and a copy of the application form. After submitting, wait for a confirmation email to continue the process.
Step 2: Confirm Personal Account
Once completing and submitting an online application, wait for a confirmation email to arrive. When the confirmation email comes through, verify the account by clicking on the link given. At this time, the state will issue an individual MMD#. The MMD# must be saved and used on all forms and correspondence with the Oregon Marijuana Program.
Step 3: Pay Application Fees
From the second the application is submitted, and the account verified, it is time to pay the required fees. After applying, candidates have five calendar days to pay the application fees. Failure to do so will void the application and end the process.
Application Fees:
Registration Fee – $3,500.00
Application Fee – $500.00
Cannabis Tracking System Fee – $480.00 / Year
Background Check Fee – $35 / Person on the Application
On top of these hefty fees, it takes a ton of capital to back the opening of a brand-new dispensary. Many consultants say every dispensary should have anywhere from $250,000 to $500,000 of capital to get started. Becoming an owner in this industry is no easy task. While more and more investors are making their way into the industry, raising capital is extremely tough.
Step 4: Submit Required Documents
After the application is submitted and the fees paid, it is time to send in the rest of the required documentation. These documents may be uploaded to the online account or mailed to the Oregon Health Authority.
Other Required Documents:
Individual History Forms for every individual on the application.
A written statement from a local authority, approving the location of the dispensary.
Proof of business registration
School/Dispensary Proximity Form
Scaled Site Plan of the entire licensed property
Scaled Floor Plan of Dispensary
Signed Lease or Agreement
Step 5: Submit Background Check Forms
The final step is to submit a background check for every individual on the application. It is when the background check fee is due as well. Once this is submitted, wait for the approval from the state of Oregon. Candidate's applications get reviewed in the order they are submitted. Application status is posted online and may take several weeks.
After learning these five steps, it should be pretty clear how to open a weed dispensary in Oregon. Get an application in there and if approved, congratulations on being a part of one of the most historic industries in quite some time! It is going to be a heck of a journey to keep the professionalism of legal cannabis striding forward.
Stay tuned on Oregon's marijuana industry, here!