Check Out These Startup Cannabis Technology Companies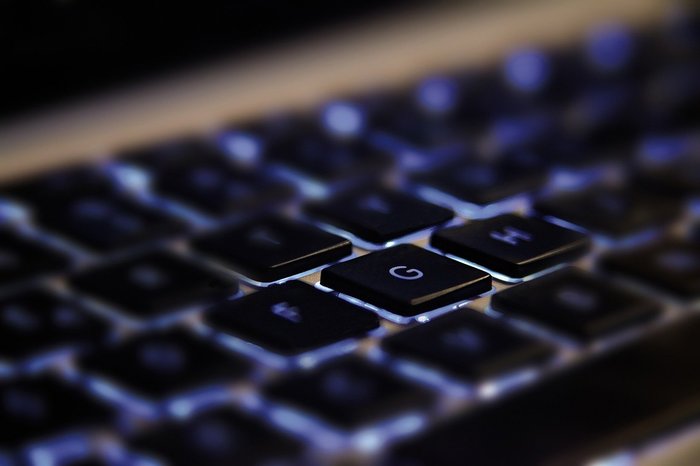 The legalization of cannabis has resulted in a flock of science and tech experts focusing their efforts on making it big in the marijuana industry. As it turns out, technology is driving the cannabis industry in several different facets and creating a symbiotic relationship between the two fields. From seed-to-sale software to innovation in extraction techniques and app design, the industry is seeing a tremendous influx of tech talent.
The city of Denver is one of the most cannabis-friendly regions in the United States. It is also one of the most thriving areas for the intersection of cannabis and tech. The following are some of the top marijuana industry technology companies based in Denver:
Flowhub
Flowhub is a seed-to-sale software system that was featured in a 2017 PC Magazine article, "15 Blazing Hot Weed Tech Companies to Watch." Earlier in the year, the Denver company completed a $3.25 million fundraising effort, with large contributors including Green Lion Partners and Phyto Partners. Flowhub launched in mid-2016 and is becoming the seed-to-sale software of choice for dispensaries in its home state of Colorado, along with Oregon and Alaska.
Like other seed-to-sale software, Flowhub facilitates the laborious task of adhering to compliance regulations for growers, distributors and dispensaries. It streamlines the business process and helps businesses eliminate inefficiencies. CEO Kyle Sherman worked at a grow room and witnessed many of the headaches involved with seed-to-sale software before deciding to create his own system in 2014. His experience at the grow room inspired the mission to improve upon the software that was available in the marketplace at that time. He now runs a company that has been featured in The New York Times, the Wall Street Journal and Forbes.
Flowhub's software has attracted some of the major dispensary owners in Colorado such as Josh Ginsberg of Native Roots and Matthew Aiken of Sweet Leaf. Their dispensary chains now use Flowhub, largely thanks to its integration with the Colorado seed-to-sale tracking system known as METRC. Flowhub syncs with METRC, which makes it much easier for dispensary owners to adhere to state legislation. The software also generates detailed sales reports with intuitive charts and tables, giving dispensary owners a chance to visualize sales and inventory data as they seek to optimize their operations. Flowhub runs on any device through the cloud, eliminating the need for hardware purchases.
Highview Technology Solutions
Highview Technology Solutions is an IT consulting service with 16 years of experience helping businesses build secure tech infrastructure. Over the past several years, the company shifted its focus to serve the cannabis community of Colorado. Dispensary owners hire Highview Technology Solutions to help set up their computer systems and seed-to-sale software. Highview ensures that dispensaries will have secure servers, functioning optimally, with data backed up to the cloud.
In order to comply with state laws for cannabis enterprises, Highview also sets up camera systems for grow rooms and dispensaries. Video surveillance is required on the sales floor, the stock area, in the parking lot and at the grow facility, and Highview helps entrepreneurs find the best camera options at the right price.
In early 2017, the seed-to-sale software MJ Freeway was hacked, which caused dispensaries around the United States to close for several days. Highview Technology Solutions works with point-of-sale systems like MJ Freeway, Flowhub and Green Bits to prevent such cyber-attacks or keep dispensaries up and running in the wake of such an incident. The company, based in Colorado Springs (70 miles south of Denver), prides itself on preventing cannabis industry entrepreneurs from experiencing any disruptions to their business, be it from hackers or from failure to adhere to strict government regulations.
CannaBuild
CannaBuild designs websites and apps for cannabis entrepreneurs looking to increase their engagement with the Mary Jane community. The company was founded by Zach Marburger, who is quite a success story himself: he is also the Vice President of Strategy for the cannabis-specific social network MassRoots, as well as the Chief Information Officer for Cresco Labs, a medical marijuana company based in Illinois. Marburger created the Whaxy app, which enables users to find out about different cannabis strains, get recipes for cannabis-infused meals and submit photos and reviews of different products.
CannaBuild works with entrepreneurs in the legal marijuana marketplace to enhance their online presence by putting together websites that are stylish, easy to use and value-generative for the business. CannaBuild's company-specific apps are designed in tandem with the client, and they are rigorously tested until the app meets the client's goals for their business. Whether the client is looking to overhaul their online ordering platform or simply create an entertaining website that can be used as a promotional tool, CannaBuild can provide the necessary solutions.
"We brought a level of sophistication and professionalism to the app design. Right now people are having to settle for a poor experience," Marburger told Built In Colorado in 2014. "My team is not experts in cannabis. I formerly founded a successful startup called Topple Track that helps musicians fight piracy. We're not cannabis people, we are technologists."
Built In Colorado called CannaBuild "the first genuine, online budtending experience." Dispensaries hoping to make an interactive online menu in the form of an iOS or Android app are some of CannaBuild's largest customers. App users can open video or text chats with budtenders to find out more information about a product they are thinking of purchasing, or they can submit their own review for other customers to read. CannaBuild also has a free "edibles calculator" app available on Google Play, where users can play with different numbers to determine the potency of their homemade edibles and make sure that dosages are correct.
Evolab
Evolab is a Denver-based producer of concentrates. The company uses innovative technology and scientific techniques to bring out the full terpene profile of a flower in its products. Specifically, Evolab exclusively uses carbon dioxide to extract cannabis, as opposed to most extraction labs in Colorado which use propane and butane.
CEO Alex Cahoj explained the decision for Evolab to employ carbon dioxide extraction: "CO2 historically was low yielding, low efficiency and had bad flavor because the manufacturers using CO2 were not using it properly. But I believe we can make it right, and we're starting to see indications that not only is this scalable but it's more efficient."
Evolab's Scientific Director Dr. Steven Bennett continued: "Now that we have this proprietary terpene extraction technology, no question the better terpene profiles come from CO2 but we're just the only people that are currently able to capitalize on that."
Evolab's award-winning Alchemy vape cartridge contains strain-specific flower. Its Chroma oil is pure cannabinoids, using pharmaceutical-grade extraction techniques to cut out nearly all traces of other elements from the cannabis plant. Combined with FreshTerps, a concentrated oil that highlights the terpene profile, users can have an intense cannabis experience courtesy of Evolab.
Evolab's ability to separate the compounds in a cannabis plant before getting into secondary processing is groundbreaking. The company also uses a process called winterization to remove fats and waxes from the essential oils, resulting in clean cannabis experience for anyone who enjoys one of their concentrates.
In addition to its line of concentrates, Evolab offers consulting services to assist new startups in designing and learning how to perform cannabis extraction. The company's dedication to innovation in the field of extraction has made it one of the top cannabis tech companies in the Denver area.