What's The Latest in Vape Pen Tech?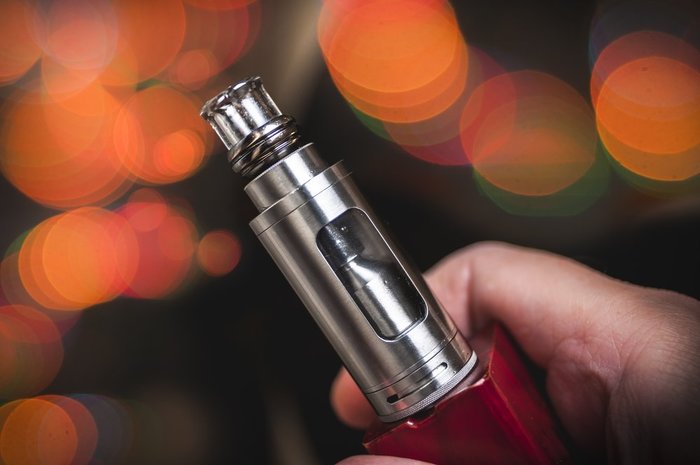 Like all technology, vaporizers have come a long way in the past several years. Consider the original convection vaporizers, they were like the giant cell phone with an antenna that Zack Morris' dad used in Saved by the Bell as compared to today's smartphones. Just like the smartphone, oil vape pens and handheld herbal vaporizers make it easy to smoke on the go and give away that giant wooden vape box! Let's look at a few ways that today's oil vaporizer technology is vastly superior compared to just a few years ago.
Oil and Extract Vape Tech of 2017
One of the products that is leading the pack of high-tech oil vaporizers is the Flipā?¢ vape pen, the newest in a long line of innovative offerings from O2VAPE. Older devices were large and clunky, meant specifically for home use. Over time, vaporizers became smaller and more portable. The Flip belongs in the latter category. It's a small rectangular shaped device that easily fits inside the pocket of a coat or your jeans, like a key fob. It takes a click of a button to flip open the vape cartridge, a few clicks on the power button and then runs on 3.7 volts. Just right for any 510 thread oil cartridge. Its also got a key chain loop attached so you can remember to take it with you after a nice puff ;). It can be enjoyed in "stealth mode" due to its small size. Like many modern vaporizers, users can quickly pull it out of their pocket and take a quick puff while walking down the street or enjoying a concert or sporting event.
A standout feature of the O2VAPE FLIP is its long 350 mah battery life. Users report long-lasting life between charges, eliminating one of the key criticisms of earlier pocket pen vaporizers. Furthermore, the O2VAPE FLIP is all you need, there are no extra pieces to carry around or keep track of. It has a built-in USB charger so the user can plug it into their laptop, phone charger or car to get a quick jolt on the go. The ability to keep the O2VAPE FLIP charged, combined with the long battery life, and the fact that your oil cartridge is fully protected make the device a nice fit for an active lifestyle of hiking, snowboarding and camping where fragile cartridges could get damaged.
Oil Cartridge Tech in 2017
Vaporizing can be a pretty technical process. Getting the right mix of battery voltage, cartridge resistance, and temperature is important for maximum enjoyment. That's why our friends at O2VAPE have been forward thinking with their line of premium oil cartridges. Only a few years ago, plastic vaporizer cartridges were the norm. Cotton wicks were heated by a coil to cause vaporization of the extract. But too much power then that and you could damage the wick and ruin the flavor. They were among the groundbreakers that moved quickly from these traditional plastic or poly-carbonate cartridges, to a higher quality "glass vape cartridge" design that offered a fiberglass wick that gave a cleaner hit and still worked best with battery of about 3.3 Volts.
Just this year they launched an expanding offering of ceramic vape cartridges and the ultimate in 2017 vape technology a coil-less ceramic oil cartridges. With ceramic, you are not directly heating a cotton or fiberglass filament offering a really clean taste and longer life due to its ability to handle higher temperatures. With a coil-less ceramic the oil only touches and internally heated ceramic element. All of those cartridges have 510 threads as well, but while they will fit any 510 vape pen, the pen should be 3.7 volts or more to power the ceramic heating element.
One of Many Ways to Vape.
Many companies have migrated to convection heating in recent years, as this style heats cannabis in a balanced manner where all of the terpenes and cannabinoids can be felt and tasted. While conduction vaporizers are still the industry standard, the conduction heating can often result in overcooked herb, hence, fewer cannabinoids and terpenes in the inhaled product. Some of the classic vaporizers
The Dryonic from O2VAPE, is a portable, handheld vaporizer with three temperature settings so the user can decide at which temperature their cannabis is most effective. Different terpenes and cannabinoids can be activated at different temperatures, so the correct setting will vary based upon each individual bud. When heated at the perfect temperature, a bud will reach closer to its full flavor and effect.
Some of the other popular portable convection vaporizers of 2017 are the Crafty, Pax 2, Firefly or the DRE by Migvapor.
Looking WAY Back: A Long Lineage of Vapers
To demonstrate the incredible progress in vaping technology, let's take a look at its origin. Some say the original vaporizers go back 1,500 years with the onset of the hookah pipe in the region of present-day India. Others claim its history starts in 1927, when Joseph Robinson filed a patent for the first nicotine vaporizer. It is said that the first modern-day vaporizers trace back to 1960, when Herbert A. Gilbert invented the electronic cigarette. Later, a man named Eagle Bill invented a large cannabis vaporizer that was placed as an exhibit in the Sensi Seeds Hash Museum in Amsterdam during the early 1990s. Eagle Bill followed up his invention with a smaller, more portable device called the Shake and Vape.
The first electronic vaporizer was reportedly created by a Canadian company known as BC Vaporizer, inspired by the earlier work of Eagle Bill. The Volcano desktop vape was brought to market in 2000 by Storz & Bickel Company, and it became a new benchmark product for the industry. The iconic vape balloon is a vaping meme that defined an era. Another popular desktop vaporizer from that era was made by Vapor Brothers and used a long hose to cool down the vapor.
What is Driving All This Vape Innovation?
Smokers of any herb are switching to vaporizers for health reasons. Because the active ingredients are released in vapor form instead of smoke form, fewer toxic particles enter the lungs upon inhalation. There are also social factors that have caused the increase in vaporizer usage. Because smoking cigarettes in public is increasingly disallowed or frowned upon, many consumers switched to electronic cigarettes. It became more "normal" to vape, and smokers became accustomed to using the devices. The decline of negative social stigmas attached to the use of cannabis has allowed a large segment of the population to become more comfortable with consuming cannabis in public. The vaporizer is a more discreet way to consume cannabis in public than a joint or bowl. Add these factors together and you have a booming industry.
With the movement toward legalization of cannabis, things have accelerated dramatically. Silicon Valley experts and top businesspeople are migrating to cash in on the marijuana gold rush. They are creating new technologies to fit an expanding marketplace of consumers, and applying their knowledge from experience in companies like Apple and Samsung to improve the functionality of the products, the business model and the processes involved in the production and sale of vaporizers. The result is a surge in sales of high-tech vaporizers, specifically for use with cannabis. Vape producers report that they are selling several hundred percent more vaporizers year-over-year.
The Future of Vaping
So what's next for vape pen tech? We have seen BC Vaporizer producing solar-powered vapes. With convection heating and better extraction methods for oil vaping, small, discreet and portable vape devices will certainly continue to replace combustion for many people. With the influx of tech experts in the cannabis community, vaporizers should develop increasing ability to examine the characteristics of a bud and find the perfect temperature for heating, individualized for the specific bud. Vaporizers may be able to change heating temperature to highlight the effects or flavors of specific terpenes, depending on the user's preference. Cannabis scientists are eager to unlock the "full cannabis experience," and improvements in vaporizer technology look like the way to get there. Based on O2VAPE's recent technical advances, we expect that the industry is in good hands!