Denver Cannabis Industry Success Stories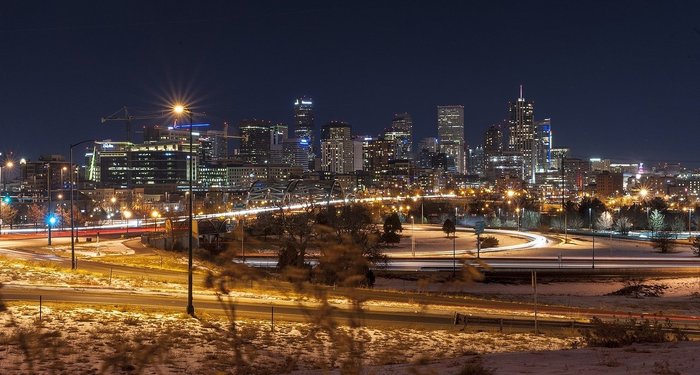 As a frontrunner in the legal cannabis Gold Rush, Colorado is home to a large group of successful entrepreneurs that capitalized on the once-in-a-lifetime opportunity to enter a booming industry in its fledgling state. Since recreational pot was legalized in 2014, a large collection of growers, scientists, and cunning business people have converged on the state's capital city of Denver to "make it" in the marijuana business.
The following are some of the biggest cannabis business success stories in Denver:
John Lord
John Lord is the CEO of LivWell, the largest employer in the Colorado cannabis industry. As of June 2016, the company had 54 marijuana business licenses in the state of Colorado, including 40 within Denver city limits. There are 14 LivWell dispensaries strewn across the state (six in Denver), and the company is still expanding.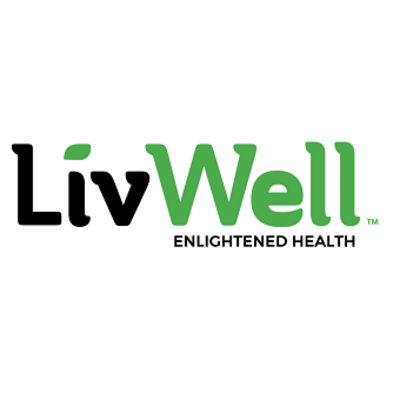 Like many of the big players in the industry, John Lord was an outsider to the cannabis community before founding LivWell in 2009. He grew up in New Zealand and moved to the United States in 1998 to run Basic Comfort, a successful baby products company. In 2008, he sold Basic Comfort for north of $6 million.
As fate would have it, one of the tenants in John Lord's Denver warehouse was growing cannabis. The tenants eventually left Colorado to start an operation in California, leaving John Lord with an opportunity to pick up where they left off. Lord saw the burgeoning cannabis industry as a unique chance to enter a new business during its rapid growth phase. The result was LivWell.
LivWell has a 140,000 square foot grow room and produces strains like Banana Kush, El Diablo, Golden Goat and Kosher Kush. The company formed a partnership with Snoop Dogg's Leafs by Snoop and now sells the rapper-turned-business-mogul's products at LivWell dispensaries. LivWell has several hundred employees including growers, dispensary workers, business managers and compliance officers. Lord says the company earned $80 million in 2015, with year-over-year growth expected to continue.
John Lord was able to transfer his experience running Basic Comfort into a successful cannabis venture. Compliance, regulations and the other complex legal issues of the marijuana industry were not foreign to Lord, given the strict laws regarding baby products. This gave him an advantage over other cannabis entrepreneurs who came from different backgrounds.
Lord finally tried marijuana for the first time when he was 54. He now uses topicals regularly to help with aches in his knuckles. He is hoping to expand LivWell into several states, and he formed LivWell Oregon in 2016 as the first step in this process.
Jane West
Jane West rose to notoriety when she was fired from her day job as an event planner after vaping cannabis on national television. She toked up on camera during the CNBC documentary "Marijuana in America: Colorado Pot Rush" in February 2014 and was asked to resign from the event planning company shortly thereafter, prompting a national news story.
The firing was actually a blessing in disguise for Jane, as she was already in the midst of founding two cannabis industry companies: Women Grow and Edible Events. Both companies serve West's ultimate goal of eliminating the social stigmas related to recreational pot use. As she told NBC's Nightline later in 2014, she believes that cannabis consumers should be viewed in the same light as wine drinkers.
"Consumers of cannabis shouldn't be criticized any more than consumers of alcohol," she told the Nightline audience.
Women Grow is a community of females either in the cannabis industry or interested in becoming a part of it. The organization holds monthly networking meetings in 44 cities, from Colorado to Connecticut and up into Canada. Its mission is to educate, empower and inspire women (and sometimes men) to help them succeed in the cannabis marketplace. The company was founded in 2014 with $42,000 in seed money raised by West. Women Grow now has more than 20,000 members and 100,000 Instagram followers.
Edible Events was created by Jane West to give the cannabis community opportunities to socialize in public while consuming their favorite plant. West has leveraged her past career experience to organize upscale dinner parties, events at upscale nightclubs and weed weddings. The Jane West website sells luxurious cannabis accessories like a handcrafted collection of blue glass pipes, designed in tandem with GRAV Labs. The company has a new line of posh accessories called Jane Season 1 that will be available through the Jane West website soon.
Along with features on CNBC and Dateline, Jane West has been featured in Time, Forbes and The New York Times. She was named one of the "Most Influential People in Cannabis" by the International Business Times. Still in her early 40s, Jane West has become one of Denver's most successful entrepreneurs. With her obvious passion for the cannabis community, she is a prominent spokeswoman for the industry and an inspirational leader in the battle to normalize recreational marijuana use.
Pete and Andy Williams
Named "The First Family of Legal Marijuana" by Inc. in 2015, Pete and Andy Williams are the ultimate yin and yang in the cannabis industry; Pete is a master grower and Andy is an apt businessman. Together they created Medicine Man, a grow operation and popular dispensary that has locations in Denver and Aurora, Colorado.
What started as an experiment in Pete's bedroom has expanded into a successful business venture. Medicine Man features many strains grown by Pete himself, who still takes an active role in the cultivation of his company's herbs.
If not for The Great Recession brought on by the financial collapse of 2008, Pete Williams may have never entered the cannabis industry. Shortly after the crash, he was looking for a new line of work to supplement the declining sales of his custom tile business. A friend turned him onto growing medical cannabis, and within a year he grossed more than $100,000 from his side business.
Andy Williams was inspired by his brother's success and decided to join the operation in a business role. Their sister Sally Vander Veer assisted with Medicine Man's launch; in 2013 she signed on as the company's CFO, making it a true family venture. Even their mother got in on the action, helping the startup with some funding in its early days.
"I really don't think we would have made it without the combination of my brother and myself," Pete Williams told MSNBC's reality show Pot Barons of Colorado in 2014. "I don't work well with suits. I'm the t-shirt type of guy and my brother is the suit type of guy. I was the green thumb. I'm very good at dealing with stoners and people in the labor force. The teamwork between the two of us has been ideal. The synergy between the two of us has been ideal."
Medicine Man's dispensaries have an impressive menu of homegrown buds, with strains like Corleone Kush, East Coast Sour Diesel, and Ghost Train Haze. The shops have regular specials like "buy one edible, get one at half price" on Mondays and "$130 select top-shelf ounce" on Tuesdays.
"WE WANT PEOPLE TO SEE THE LEGITIMACY OF THIS. WE WANT TO SPREAD THE WORD THAT POT IS SAFE, POT IS FUN, POT IS GOOD. IT'S NOT AN EVIL THING. IT'S A REALLY GOOD FEEL-GOOD BUSINESS TO HAVE. I FEEL GOOD ABOUT WHAT I'M DOING." – PETE WILLIAMS
Medicine Man has teamed up with Colorado Cannabis Tours to offer a behind-the-scenes look at its growing facility, and their consulting company Medicine Man Technologies is helping other marijuana entrepreneurs become successful in the industry.