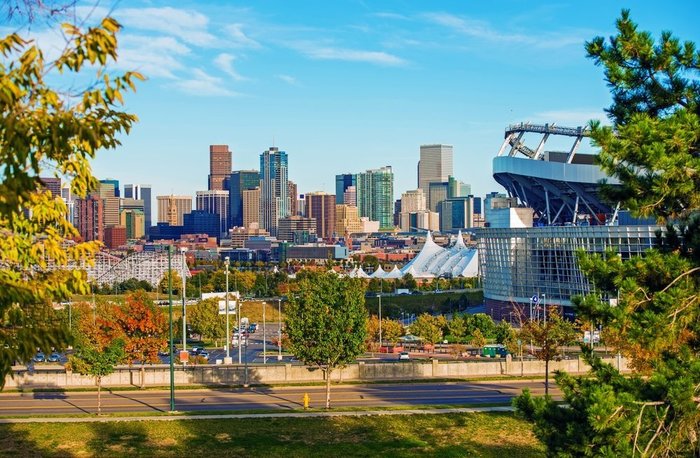 Voters in Colorado passed their medical marijuana program in 2000. Today, the program has grown to include over 500 medical marijuana dispensaries and as many as 94,000 active medical marijuana cardholders across the state. At the height of the program in December 2014, over 115,000 active cardholders were buying marijuana from dispensaries or growing it themselves.

As most insurance or health savings plans do not allow cardholders covered under the plan to use their coverage or saved dollars on purchasing medical marijuana from dispensaries, a varying number of cardholders have a difficult time keeping up with the out-of-pocket cash costs of medical marijuana treatments. As medication costs are typically covered by insurance for traditional, federally approved medications, the idea insurance companies would cover a federally illegal, non-FDA approved substance would be socially pleasant yet legally unlikely.
The Rise of the Dispensary Deal
As some medical marijuana cardholders struggle to pay for their medical supply, the idea of dispensary deals, specials, coupons, sweepstakes, and other incentive programs have evolved to attract a broader cardholder base. In Colorado, the medical marijuana industry evolved using the concept of a caregiver. In the days before dispensaries functioned with a business license, the cardholder or their designated caregiver were the primary way all marijuana or marijuana products were grown and created. Medical marijuana cardholders in Colorado who were too sick to grow their own often outsourced the production of their medicine to a designated caregiver.
The caregiver, in turn, would be responsible for growing and supplying marijuana to the cardholder in amounts approved by the cardholder's physician. Typically, this is limited to six (6) plants per cardholder, but may be extended to as many as 99 if the physician sees fit. Additionally, a caregiver may provide marijuana for more than one cardholder, with some taking on as many as five at one time. This created the basis of the dispensary in the pre-regulated medical marijuana market.
Once the licensing structure was sorted out by state lawmakers, medical marijuana dispensaries emerged under the same basic idea. Each cardholder was assigned a plant count and those plants or the growing of them could be signed over to a specific individual or business such as a dispensary. As dispensaries became more commonplace, a constant ebb and flow of cardholders could potentially interrupt the company's supply of marijuana or marijuana products. Although Colorado allows medical marijuana dispensaries to purchase marijuana or marijuana products from other companies, growers, and product manufacturers, the large diversity of dispensaries allowed a vacuum of competition to create the next, most logical way of attracting new cardholders: the dispensary deal.
As a way of keeping track of cardholders and to justify the plant volume being produced, membership was often bundled in signing over your plants to a caregiver/ dispensary. Members additionally receive discounts and can potentially have recurring specials and deals not accessible to non-members. Members can generally switch caregivers every month, yet if you choose a caregiver with great prices and some of best dispensary deals in the medical marijuana market you should not need to.
Buddy Boy Brands
Buddy Boy Brands has seven (7) locations in the Denver area. When it comes to cardholder deals, they offer an enormous amount of constant, rotating, daily, or hourly deals on top of a variety of member and caregiver sign over specials. In this tornado of savings, cardholders are relieved of both out-of-pocket cost and the symptoms of their condition – the definition of a win-win.
Daily Medical Marijuana Deals for Members
Sunday: You select any of the following daily deals
Monday: $75 ounces and $4.20 grams (up to ¼ oz) from noon till 4:20 pm.
Tuesday: Make a $20 purchase and unlock $1 prerolls (up to 10 per person)
Wednesday: 10% off wax, shatter, and other concentrates
Thursday: 25% off all marijuana-infused beverages
Friday: Show some Buddy Boy love by wearing their apparel in and receive 10% off your purchase
Monday thru Thursday: Spend $50 and receive $5 off between 9am-10am.
Rotating Medical Marijuana Deals for Members
$80 for two (2) ounces of

popcorn nugs

$7.50 for ¼ oz of trim

$20 popcorn nug

quarters

$30 trim ounces

Two (2) ounces of trim for $50

Popcorn ounces for $50

600mg CBD tinctures for $20 or three (3) for $50
Furthermore, at this time Buddy Boy Brands, as one of Denver's best medical marijuana dispensaries, has created a promotion which strengthens the deals cardholders can receive if they continue to have Buddy Boy Brands as their caregiver. cardholders who have had a membership with Buddy Boy Brands for at least 91 days are eligible to receive $4.20 quarter of flower or $7.10 gram of shatter or wax. cardholders who remain for over 181 days can receive a 1/2 oz of flower for $4.20 or two (2) grams of shatter or wax for $7.10 each. Stay for 271 days, and you can purchase 3/4 oz for only $4.20 and purchase three (3) grams of wax or shatter for $7.10 each. Remain a cardholder for 345 days and you will receive an ounce (28 grams) of flower for only $4.20. You can also purchase seven (7) grams of wax or shatter for only $7.10 each.
Pure
Pure is a marijuana dispensary with three locations in Denver. When it comes to medical marijuana deals for cardholders, Pure delivers some impactful deals and rotating deals to keep cardholders happy and well medicated.
Daily Medical Marijuana Deals
Monday: Buy three joints, get one free!
Tuesday: 25% off all edibles and infused beverages
Wednesday: Buy any individual item and get another for half price
Thursday: 30% off all apparel and smoking accessories
Friday: 25% off infused topical skincare products
Additionally, Pure offers medical marijuana cardholders half an ounce (14 grams) of any strain for $50.
Kind Meds
Kind Meds Colorado has been offering Denver cardholders a haven of great products since 2009. As one of Denver's finest medical marijuana dispensaries, having delicious flavors and great prices is an almost prerequisite for success. Kind Meds success as a dispensary, beyond the fantastic products and quality, exists in the offers and deals they extend to members and nonmembers (which, by the way, seem otherworldly of themselves).
Current Dispensary Deals
Become a member, get an ounce (28 grams) of flower for $1

Live Resin

at $29 per gram

Half gram of chocolate

terpenes

for $50

$198 for two (2) ounces of flower (first-time customers and members)

$420 ounces of wax or shatter – choose from over 22 varieties!

Ounces of Connoisseur flower (including G13 and

Purple Haze

) for only $99

Get a pound (16 ounces) for $1,600 – that's just over $3.50 per gram!

Wax and shatter grams for $15 each!
Northern Lights Cannabis Company
Northern Lights is as infamous a strain as it is a cannabis company. As both recreational and medical marijuana dispensaries, Northern lights hails two locations for customers and cardholders to purchase their sweet, delicious marijuana. Offering not only daily deals but exclusive member pricing and specials, Northern Lights is a force of good highs and great pricing.
Daily Medical Marijuana cardholder Deals
Sunday: $2 prerolled joints (strain specific) – limit 5 per person
Monday: 15% off all edible products
Tuesday: 25% off wax and shatter
Wednesday: 15% regularly priced quarters (7 grams)
Thursday: 15% off topicals and patches
Friday: Buy one get one 25% off vape cartridges
Saturday: Four (4) gram eighths!
In addition, Northern Lights offers a variety of medical marijuana cardholder deals through leafbuyer.com. This includes:
$1 prerolled joint with any purchase of a gram or more.

Early bird and late night happy hour grams for $7 (between 9-11am and 7-10pm)

Buy a 1/8th, get another for half off between 9-11am and 7-10pm
Deals change, but deep down we know getting the best one is always the best way to make purchases. Marijuana is no different. Find your happy price with Leafbuyer.com.