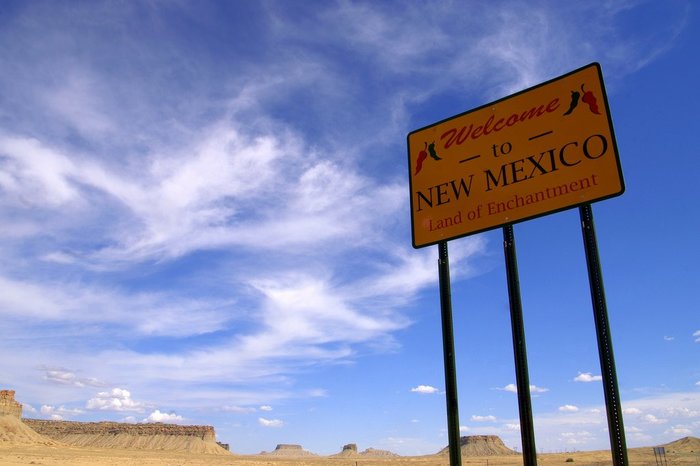 Colorado's southern neighbor, New Mexico, has been struggling to move past marijuana prohibition for a number of years. First passing medical marijuana laws in 2007, the state has since expanded the program to better accommodate dispensaries and product innovations, more licenses, and more medical consumers.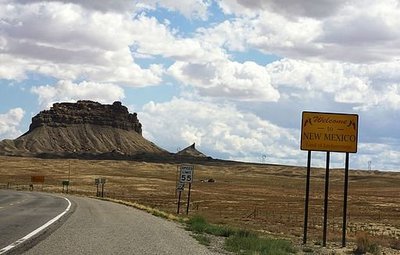 Though the 2017 legislative session has come to an end, for the time being, lawmakers in New Mexico have been carefully considering legalization or, at least, further protecting their citizens by way of decriminalization law or strengthening of the medical marijuana program. Several bills were introduced to tackle these issues, yet no New Mexico recreational marijuana bills have passed through the House, Senate, and onto the Governor's Desk and into law… yet.
Patient Population and Potential
The most current medical consumer record shows over 42,000 active cardholders in the New Mexico's medical marijuana program, just around 2% of the total state population. In Colorado, a 2016 report showed 12.5% of the state population or one in eight people, use marijuana frequently post-legalization – only slightly up from the last decade. While regional culture can certainly impact overall marijuana use by state residents, using the 12.5% factor seen in Colorado before and after legalization would suggest roughly 260,000 of the 2.08 million residents would purchase marijuana frequently, in addition to the 42,000 medical marijuana consumers.
After checking the menu of three separate New Mexico medical marijuana dispensaries – High Desert Relief, The Verdes Foundation, and PurLife – it would seem the average price per gram is $10, per 1/8th is $30. If we estimate 'frequent use' represents a 1/8th per week for a total of a ½ oz per month, this would suggest an additional $31.2 million in marijuana sales per month or around $375 million annually. And this is on top of the medical marijuana market. However, this estimate fails to consider concentrate, edible, and topical marijuana products, tourism to the state, and potential tax or regulatory structures which could inflate prices in the recreational market.
2017: Legalization Attempts in New Mexico All Failed
Lawmakers in New Mexico have attempted on several fronts to strengthen their medical marijuana program, implement recreational marijuana and taxation laws, and reduce penalties for individuals caught in possession of marijuana from criminal (involving possible jail time) to civil (fines, mostly). In 2017, these efforts most notably include HB 89, SB 278, HB 527, SJR 19, and SB 258, all of which have either failed, been vetoed, or are waiting for the next legislative session to begin.
HB 89 and SB 278: The Cannabis Revenue and Freedom Act
Reading over 110 pages in total, The Cannabis Revenue and Freedom Act would have legalized the possession, use, and sale of marijuana across the state. Recreational marijuana sales, unlike medical marijuana sales, would be taxed at a rate of 15% across the state, with a provision allowing cities and counties to individually enact local ordinances increasing tax rates by 5%, for a total potential tax rate of 25%.
If this tax rate is applied to the estimated recreational sales above, the state (15%) would generate as much as $56.2 million in additional tax revenues. If all cities and counties decided to increase taxes to help oversee the program, the annual tax windfall is $93.7 million in taxes.
HB 527: Public Peace, Health, Safety & Welfare Medical Marijuana Changes
Believed to strengthen the medical marijuana program and enhance safety concerns, HB 527 was vetoed by New Mexico's Governor Susana Martinez for potentially undermining the integrity medical marijuana program. It would have expanded reciprocity to include the ability of local dispensaries to sell marijuana to medical consumers from out of state, up from simply allowing out of state cardholders to use marijuana, but not purchase it. It would have created a more streamlined process to add medical conditions to the list of qualifying conditions and would seek to fight opiate use disorder with medical marijuana.
HB 258: Decrease Marijuana Penalties
Under HB 258, penalties for possession of marijuana would be lessened to a $50 fine so long as the amount in possession remained under one-half ounce (14 grams) of marijuana flower. If caught in possession of one-half an ounce to one ounce (28 grams), the fine is between $50 and $100, includes a petty misdemeanor and up to 15 days in jail.
SJR 19: Possession & Personal Use of Marijuana
SJR 19 would force a constitutional amendment to be included on the next statewide ballot allowing for the limited possession and use of marijuana by adults age 21 and older. Leaving the medical marijuana industry separate, the amendment to the state constitution would have to be supported by a majority of voters, but even if the measure passes, the current wording suggests if the resolution were to pass, lawmakers would ultimately be in charge of drafting policy around it and they would not be strictly bound by the will of the voters to do so.
While all bills, resolutions, and measures have thus far been rejected, it is only a matter of time before New Mexico's Legislative and Executive branches find something to agree on.