5 Oregon Marijuana Dispensaries to Visit This Spring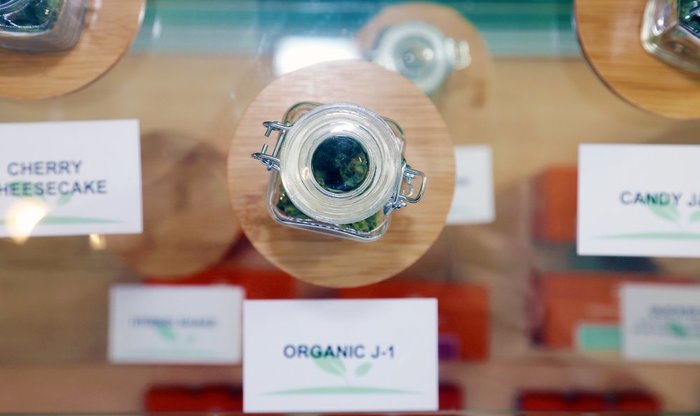 Pacific Northwest, pay attention: flowers are in bloom. Go forth and pick! It is prime cannabis season and Oregon marijuana dispensaries are eagerly serving the best products they have to offer. Tis the season to pick out the best bud for the best prices and get the best high possible.
When searching for the ultimate cure for spring-time blues, look for dispensaries that customize their experience to tailor your needs. Like any retail service, cannabis dispensaries are not one-size-fits-all. Each pot shop offers their individual brand of service, unique to their style. This spring, they are shedding their winter weight and unveiling the best of the best, offering high-quality marijuana at competitive prices.
Here are five cannabis dispensaries to visit this spring in Oregon.
Happy Leaf

Happy Leaf serves both the recreational and medical cannabis communities in Oregon marijuana as an OLCC and OMMP-licensed dispensary. Located in Portland, Oregon, Happy Leaf is pretty on-brand: after visiting the dispensary and consuming the leafy products, users transcend into a state of happiness.
Patrons can easily find excellent bud, delicious edibles, and a wide variety of concentrates and topicals. Looking for high CBD content? Not a problem. Need a quick dose of THC? You're in the right place. Want to grow a little green on your own? Happy Leaf has that covered too, as they also sell seeds.
Beyond products, which are affordable, thanks to their daily early bird and happy hour specials, a trip to the Happy Leaf store is a pleasant experience. Budtenders know their stuff and are knowledgeable, warm, and engaged in every customer interaction. Each product is lab tested and approved, ensuring top quality for highs. Happy Leaf supplies the perkiest batch of flower, making them prime for the springtime season.
Top Hat Express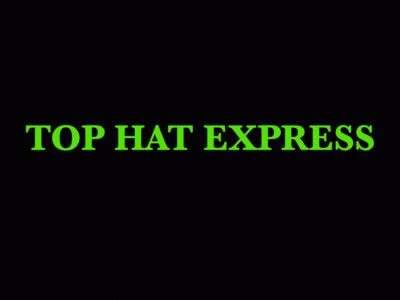 Tip your hat to the best in the Pacific Northwest. Or, in Milwaukie, Oregon, at least. Top Hat Express is a staple in the community, having served locals the best in marijuana prices and service since 2015. The dispensary prides itself on good vibes and even better values, with the mantra, "Man in harmony with God, Compassion for all people, Human right to access natural medicine."
Open to recreational users over the age of 21 and medical cardholders over 18, Top Hat Express is an easy way to get high-quality Oregon marijuana with a smile. Budtenders, who happen to be courteous and helpful, guide visitors to an expansive menu overflowing with fresh bud.
To sweeten the pot this spring, Top Hat Express is affordable. There are discounts available for medical cardholders and veterans, daily specials, and deals only available on Leafbuyer. Get your dose of compassionate care and service at Top Hat this season.
Tru Cannabis

Tru Cannabis has been a staple within the Portland cannabis scene for years, as a trusted source of both recreational and medical marijuana. The dispensary opened in 2009, starting with a single medical location, and has bloomed and manifested into one of the most recognizable brands both in Oregon and nationally with seven total stores.
Each Tru Cannabis location is loaded with local neighborhood charm, low price tags, and reputable cannabis quality. The dispensary grows all of their marijuana, lovingly tackling the process by hand trimming and hand watering each plant. With over 50 rotating strains that cycle through the store, Tru Cannabis invests a lot of time and commitment into every bud they offer to their customers and medical cardholders. By cutting out the middleman, Tru Cannabis also ensures top-shelf quality without any inflated prices.
Just as spring brings fresh life, Tru Cannabis delivers the very best. Between the flower and the incredibly friendly customer service, Tru Cannabis is enjoyable. Each patron has access to a personalized and stress-free pot shop, providing a cannabis product made with them in mind. This makes for a truly tailored dispensary experience.
Sweet Leaf Illusions

Optimal for both experimenting novice users or seasoned cannabis veterans, Sweet Leaf Illusions has much to offer anyone who walks into their store. This dispensary serves all adult use, recreational users in Oregon marijuana and gives any weed lover a reason to celebrate the change of the season.
Sweet Leaf Illusions is known for their weed deals. Their pot discounts and specials have earned them a reputation as one of the most affordable sources of marijuana in the Portland area. Their Bud Board features rotating deals, so check in often for updates and can't-miss opportunities.
This spring try something new at Sweet Leaf Illusions. Their edible selections are ever changing (look toward That Taffy, available in several different flavors), they have a variety of concentrates, their list of bud is blooming and expansive, and they are especially proud of their House Specialty pre-rolls.
Leafbuyer.com is the largest cannabis deals resource in the cannabis industry. To find dispensary deals near you, click here!