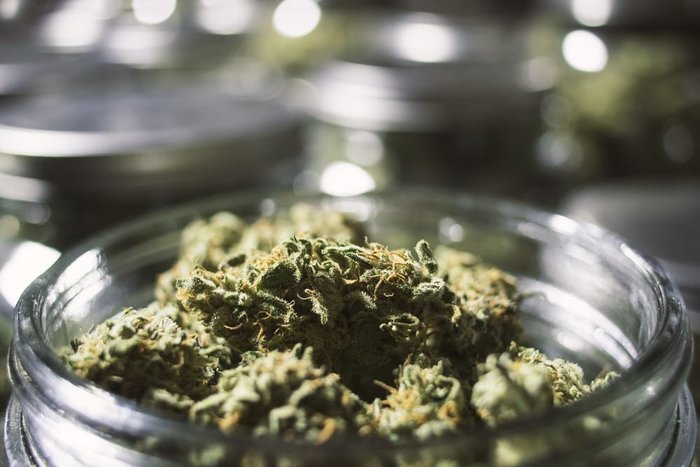 With the new flagship store located at 1630 North Federal Blvd in Denver, Colorado, conveniently adjacent to the Mile High Stadium, Tru Cannabis is keeping up with the ever growing industry while maintaining their identity.
Tru Cannabis was founded in 2009 with one medical location. Since then they have grown into one of the most recognizable brands with four retail locations, a total of seven stores medical and recreational.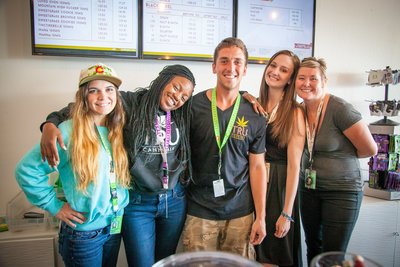 Sitting down with Andrew Kaplan, Director of Operations at Tru Cannabis, I was able to get the inside scoop on how they are able to keep top quality flower on their shelves without the expensive price tag. Not only are they keeping prices low for their customers, but while expanding within Colorado and nationally, Tru has been able to maintain the local, neighborhood feel at each location.
"We grow all our own cannabis. With that, all of our flower is hand-trimmed and hand watered." Andrew explained. "With over 50 rotating strains on cycle, it takes a lot of forethought, around two months for testing and four months to get into the cultivation cycle, to be specific."
The consistency within their cultivation is narrowed down to detailed data collection and months of planning.
"What we try to do is find strains that are popular but also produce in a manner that is affordable, to where they would be top shelf priced at other dispensaries, but here they are top shelf without the high price tag."
One unique resources Tru uses is ground cocoa. "We use it as our soil." Andrew explained. "We also hand water every plant, every day. Our consistency is from a lot of oversight and commitment. Every person who works for us loves cannabis. Our employees only grow what they would consider buying for themselves." With this type of dedication and care for their cultivation, it's no surprise how dedicated their employees are on the retail end.
With trends rising and falling from who has the "nicest store" to who has the "cheapest price", Tru Cannabis isn't concerned about keeping up with the trends. Their priority is providing consistent quality at a price that's affordable and creating the ultimate customer experience.
"We've always had great prices and flower, now we're focusing on the experience," Andrew explained. "We want to serve the masses and have something to accommodate every customer. With a wide variety of strains that are all top shelf quality, hand trimmed and hand weighed deli style, providing a positive, friendly experience before our customer leaves the store is important to us."
With their seven locations in Colorado and their shop in Portland, OR, Tru Cannabis has big plans for the next couple of months. "You can expect some huge announcements from us, both here in Colorado and nationally." Andrew alluded.
Tru Cannabis' Grand Opening for their new flagship location will be on September 8th, the day of the first Bronco's home game.
by Cayla Shortley