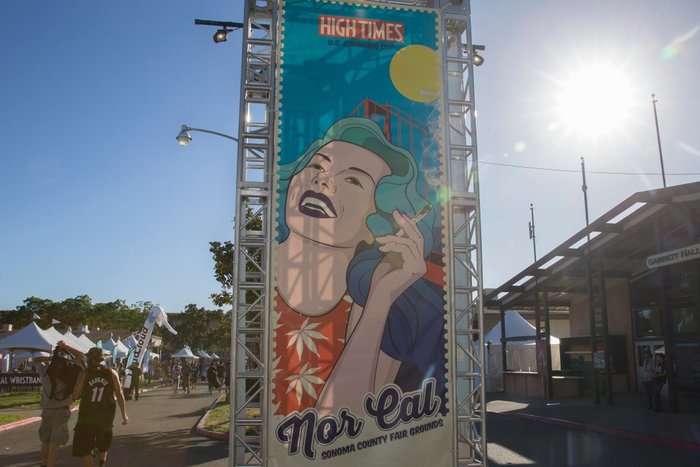 There's no event quite like a High Times Cannabis Cup. From the festive atmosphere to the sheer variety of activities you can partake in, an air of excitement and discovery is hard to ignore. 
There's one crucial development that makes the upcoming Santa Rosa Cannabis Cup one for the record books: This Cup has all the paperwork approved for public, recreational consumption
!
A Close Call
Earlier this year, High Times organizers created a massive disruption among their fanbase when they announced the San Bernardino City Council denied the application required to allow attendees to buy and consume cannabis on–site. This was just days before the event was to take place, causing a firestorm of backlash. With the legalization of recreational marijuana sales in January and months of ramping up for the country's first legalized event, ticket holders' ensuing fury was impressive to behold. The Cup went on as scheduled, musical performances included, but attendees couldn't buy or smoke any cannabis.
Fortunately for Santa Rosa Cannabis Cup attendees, High Times planned a little better for this iteration of the beloved event. This is going to be a full-service, cannabis-centric Cup. With all permits firmly in-place, festival-goers hoping to sample some marijuana need only bring their valid ID proving they're age 21 or older.  
If the Santa Rosa Cannabis Cup is anything like the Central Valley event held in Sacramento earlier this month, visitors can expect smooth sailing and a dank haze to steep the weekend's events.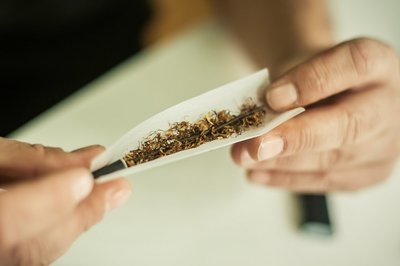 The Sacramento event faced a bit of controversy and High Times only got the permits on a 6-2 vote by the city. The deciding factor for those who approved was a taxation structure that would deposit $200,000 into city coffers. (Not bad for a one-day event!) A key part of the deal was the security plan High Times developed, which then passed vetting by law enforcement. A system for transporting attendees to and from the event via a rideshare program sealed the deal. The Santa Rosa Cannabis Cup meets the same criteria.
Santa Rosa Cannabis Cup
Event hours:
Saturday, June 2, 2018: Noon-9 p.m. PST
Sunday, June 3, 2018: Noon-8 p.m. PST

Location:
1350 Bennett Valley Road, Sonoma County Fairgrounds, Santa Rosa, Calif.
Plan Your Weekend
To get the most out of the Santa Rosa Cannabis Cup, you're going to need to do a little planning. We're not suggesting you should have a 25-step plan in place, but walking into a Cannabis Cup with no game plan at all is a recipe for exhaustion! One crucial thing to remember is that while you can buy cannabis at the festival, it's going to come at a premium. If you're travelling from San Francisco or out of state, we definitely recommend stopping by Elevated San Francisco to stock up on fairly-priced cannabis products. Take one look at their reviews to see why they're one of our top picks among San Francisco dispensaries.
As for the festival itself, your biggest problem is going to be choosing from the multitude of options in each of the categories below.
The Food
There's no question that hungry (and stoned) festival-goers are going to need adequate options for filling up on food. The Sacramento Cannabis Cup had an estimated 15,000 visitors and enough food trucks and stands to feed them all! There's no way of knowing exactly which food trucks and stalls are going to be at the Santa Rosa Cannabis Cup, but it's safe to say this isn't an event food vendors want to miss. Keep an eye out for these Sonoma County favorites: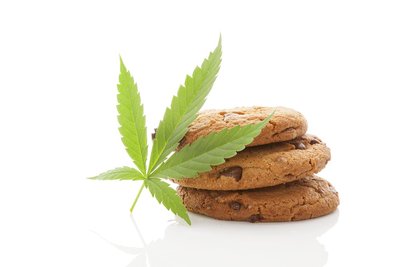 The Bodega 
Gator's Rustic Burgers
TIPS Tri-Tip Trolley
Waffle Truck
Croques and Toques 
(Let's be real: If Croques and Toques doesn't show up they're just missing a killer pun opportunity…)
There will also be tons of delicious edibles available for purchase, so leave room for dessert!
The Weed
It's safe to say most everyone is in it for the weed, and it'll be there in spades! It's one thing to watch other people judge great ganja, but being able to sample the goods yourself takes the whole experience up a notch.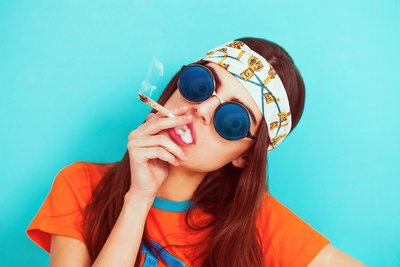 Among the thousands of companies you'll see lining the walkways of the Santa Rosa Cannabis Cup, these are three to look forward to:
Alien Labs: If you've been following the NorCal Cup for a few years, this award-winner will be familiar to you. Just last month it walked out with Central Valley Cups in both the Hybrid Flower and Sativa Flower categories, so expect some clamor in its sales line.[Text Wrapping Break]
GoldDrop: These purveyors of vape cartridges have racked up 85 wins at Cannabis Cups. If you prefer your cannabis in vapor form rather than smoke, make this booth one of your first stops at the Santa Rosa Cannabis Cup. 
The Village: Another winner from the Central Valley Cup last month, The Village is a one-man outfit that operates from multiple angles within strain development. In the Central Valley Cup, his version of the ultra-classic Super Lemon Haze placed second in the Sativa Flower Category. His cutting-edge creation Mimosa V6 took third place in the Hybrid Flower category.
Royally Grown: Meghan Markle's nephew claims his fame from your favorite pastime — Stop by and try Markle Sparkle, this year's must-try strain.
The Music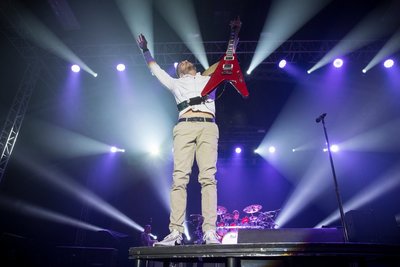 Even when all else fails, the music lineup at these events is always killer. The Santa Rosa Cannabis Cup will feature a sequence of world-class headlining artists:
Saturday, June 2: Alo, G. Love & Special Sauce, Phil Lesh & Friends

Sunday, June 3: Arrested Development, Miguel, Blues Traveler
A lineup like this is only going to get better with the tokes you're legally allowed to take!
The Education
While fun is at the forefront, don't forget to take advantage of all the seminars and educational materials that Cannabis Cups have to offer. Not only can you find out more about things like THC and CBD ratios, how your favorite concentrates are extracted, or how to get the most out of your weed butter, but you can also come visit us!
Leafbuyer will have its own booth at the Cup, so stop by and say, "Hi!" We hope to see you there!