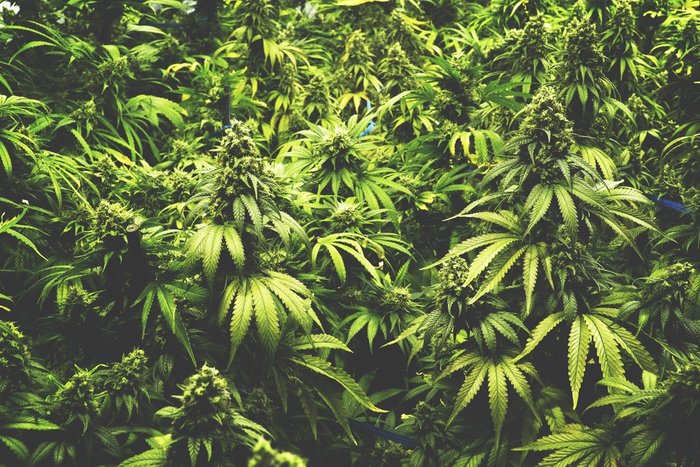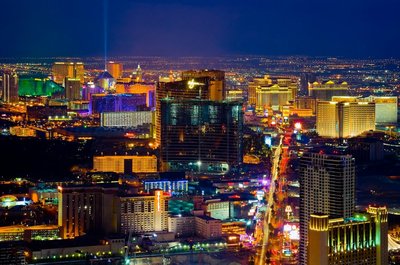 The world changed on Election Day 2016 in more ways than one. Yes, the election of our current president was perhaps the biggest story of the day. However, the legalization of recreational cannabis in four more states including the giant state of California and Nevada, home of Las Vegas could soon come to be known as a transformative moment in American industry.
The advent of legal weed in Nevada brings a whole new element to the city of Las Vegas, already known as one of the premier entertainment meccas in the world. Since July 1, 2007, cannabis enthusiasts have been lining up at Nevada dispensaries, getting their first taste of the Mary Jane revolution.
The question is, what comes next? It's difficult to see the future of Las Vegas weed and The Strip, but we can certainly venture a guess as to how cannabis will combine with the Sin City lifestyle and become part of the Vegas fabric and folklore. Here are a few of the ways we could see the Las Vegas weed industry evolve over the next several years:
Weed Casinos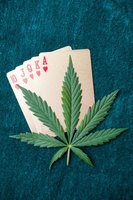 When you're talking Las Vegas, it all starts with the casinos. People travel from all over the world to play roulette, craps, and Texas Hold 'Em in the many hotels located in the heart of the Las Vegas Strip.
In soon times, it's a possibility that we'll see some of the casinos begin to allow consumption of cannabis on the gaming floor. It's already acceptable to smoke cigarettes and cigars in many casinos, so it's reasonable to think that marijuana will also be fair game should the legislative restrictions be loosened.
Alcoholic beverages are handed out for free to gamblers; perhaps cannabis is next. Imagine playing a few rounds of blackjack, and in between hands the waiter comes up for a drinks-and-cannabis order. You ask for a pre-roll of Blue Dream to get an energetic burst that will last you through the wee hours of a Las Vegas night.
There could also be a dab lounge on premises or a dispensary in the casino lobby. Slot machines will pay out big when you land on triple pot leafs, and other casino games will likely be invented to capitalize on the cannabis culture.
Cannabis Restaurants
Las Vegas isn't just known for its casinos, it's also got some of the best dining in the United States. Masters of the culinary arts like Iron Chef Masaharu Morimoto, Michael Mina, and Joƫl Robuchon own gourmet restaurants on the Strip, giving high rollers another chance to live large when they're visiting Sin City.
It's reasonable to expect that if and when cannabis-themed restaurants become legal in the United States, some of the best chefs in the world will flock to Vegas to serve the best of the best in marijuana-infused delicacies. Michelin-starred masters will offer up premium options, from cannabis-infused filet mignon to Mary Jane crab cakes and marijuana mutton chops.
Vacationers in Las Vegas will get dressed up in their most elegant attire for a four-course meal that tastes amazing and gets them high as a kite. Perhaps there will be a reality television show based on the gourmet cannabis food scene in Las Vegas.
It won't stop with dinner time. There could be a premium cannabis-infused ice cream shop for some dessert or a late night option with Mary Jane pizza and fried chicken. Perhaps there will be a gourmet bakery serving croissants and scones packed with enough THC for a day-long buzz. Vegas vacationers take it to the max, so there's really no limit to how many cannabis restaurant options there could be, should it become legal.
Haze Hotel
While Kush Tourism has a list of some cannabis-friendly lodging options in the Sin City, at some point a hotel might take it a step further and declare itself the best option for Mary Jane lovers vacationing in Vegas.
This could include allowing guests to smoke herb in their hotel rooms, or possibly putting an indoor dab/toke lounge in the hotel's common areas. Cannabis enthusiasts like to hang out with their own, so it would potentially be a lucrative decision for a hotel to market itself to the marijuana crowd. There are already some Las Vegas weed-friendly lodging options on Bud and Breakfast, and that trend should continue.
Stoner Theater
The show never stops in Las Vegas. There's some great Cirque-Du-Soleil in town, including The Beatles' Love, 18-and-over entertainment like Absinthe and classic performers like the Blue Man Group. Couldn't you see a stoner-themed show popping up in Sin City any day now? Or perhaps a Stoner Theater that allows attendees to puff on a joint before, during, and after the show.
Imagine Cheech and Chong brought to the stage for an interactive show that involves some heady crowd participation of sorts, or a Broadwayesque version of Half Baked. We'll just have to make sure the actors don't forget their lines from too much secondhand smoke.
420-Friendly Sports Bars
Las Vegas and betting on sports are synonymous. Check out a sports bar in Sin City on NFL Sunday and you'll see a packed room lined up with comfy chairs facing multiple televisions in every direction. Perhaps the clientele would be interested in a joint of Bruce Banner to go along with their Bloody Mary and NFL.
A celebratory toke will be apropos after the Seahawks kick a meaningless field goal to cover the spread late in the 4th quarter, or a couple puffs might be in line to ease the pain after the Cleveland Cavaliers blow a late-game lead that costs you $400 in fees to the bookie. Maybe you're a New York Jets or Boston Celtics fan, hoping to get lucky by betting on green. In any case, enjoying your favorite strain of cannabis will certainly intensify the ups and downs of betting on sports in Las Vegas.
Ganja Botanical Garden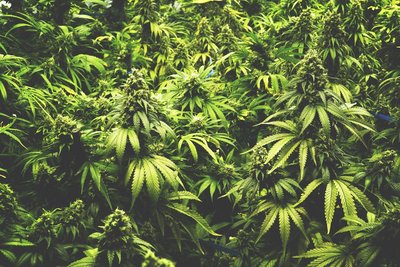 Tourists love attractions of all kinds, so why not have a ganja botanical garden on the Strip? Witnessing pot plants in their various stages of growth is a wholesome activity compared to everything else that goes on in Las Vegas. Perhaps the Bellagio Conservatory & Botanical Gardens will add a cannabis section to its sky-lit atrium to go along with the beautiful array of flowers and other foliage.
A nice whiff of some piney or citrus terpene aromas could be a much-needed pick-me-up after a night out on the town. It might even cure a lagging hangover. Either way, there's no sight like a budding cannabis flower, and a ganja botanical garden could make the trip to Las Vegas that much better.
Mary Jane Strip Joint
The Las Vegas Strip is known for its quality strip joints, so why not smoke a joint of Mary Jane at the topless bar? It's only a matter of time before a weed-friendly strip club opens up in the heart of Las Vegas. Studies show cannabis is an aphrodisiac, so it would make perfect sense for smoking herb in strip clubs to become a popular activity.
It could be a win-win situation for everyone, particularly as the bar would likely be selling bowls and joints at astronomical markups. Patrons would enjoy a lap dance while high, should the moment arise. The dancers could shake their stuff along to Cypress Hill's "I Want to Get High" or "Hits from the Bong" to get everyone in the mood for a good time.