Study: More Blunt Wraps Sold in Legal Marijuana Markets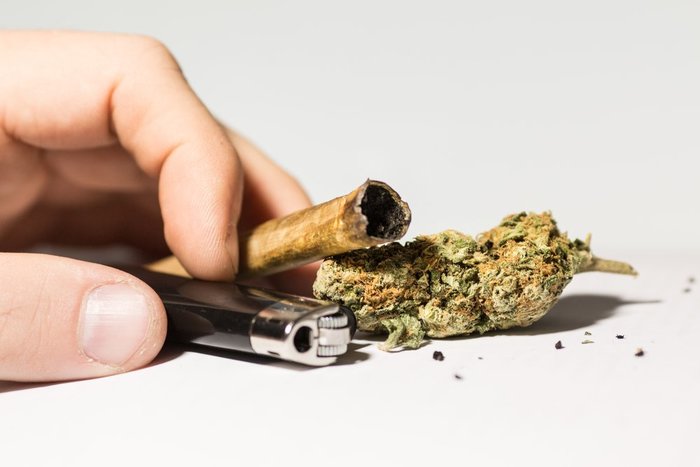 Today we are discussing a small research study with potentially large implications within the health, marijuana, and other industries. We ask: are more blunt wraps sold where marijuana is legal? Furthermore, what does this mean for the cannabis industry? What do changing perceptions and attitudes surrounding cannabis laws truly influence? Do some changes heighten the risk of harm? Do they discount concern? Do they re-position the knowledge you have on health? Does this impact the amount of thought you put into a choice?
Talk about a 'hit the blunt' question…
Blunts: The American Spliff
The rolling of leaf within leaf or paper – what we know today as a joint, a blunt, or spliff – has been spread and adopted in cultures from Taiwan to Tallahassee. The adoption of rolled tobacco, known commonly as cigarettes, is a phenomenon with popularity arising during the 1500s as numerous European powers sought to consolidate resources from distant lands.
This was the European period of Imperialism. The Americas were where the ability to cultivate, ignite, and inhale tobacco was first discovered.
While pipes have been found in cultures dating hundreds of years before Imperialist movements ruled the world, the rolling of plant material in leaf was an innovation of the Americas.
A blunt is cannabis wrapped in tobacco leaves. So I ask: what evolution and cultural forces led to the combined use of one smoked substance and another?
In Europe, it is common for the mixture of cannabis and tobacco to be rolled in a paper. In the U.S., rather than putting tobacco within the paper, it is more common to use tobacco leaves instead of paper. Gutted cigarillos most often serve this function.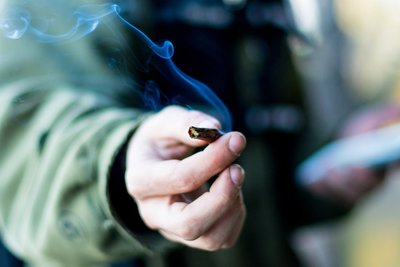 Cigarillos are inexpensive, small to midsize cigars often available in 2- or 3-count packages. They come in numerous brands, styles, and flavors. Often, consumers remove the tobacco from cigarillos by gently tearing the wrap, emptying the tobacco and replacing it with cannabis. To reseal the cigarillo or wrap, the wrap is licked along the sealed seam where it had been previously cut open.
National Averages and Recreational Outliers of Blunt Wraps Sold
Published in the Journal of Drug and Alcohol Dependence, the study titled "Cigarillo sales in legalized marijuana markets in the U.S." was released in February 2018. The analysis was performed using 2016 Nielsen market data collected on tobacco purchases across various store formats. These include gas stations, liquor stores, supermarkets, and other tobacco-product vendors.
Data from the legal marijuana markets of Denver, Seattle, and Portland aided in this blunt wraps study. Researchers excluded the Black & Mild brand, concluding they are infrequently utilized for the production of blunts.
Key Findings: Denver
In 2016, Denver cigarillo and wrap sales totaled $19.9 million. Cigarillo wraps (the wrap itself without tobacco) sold at 300 percent higher than the national average (11.4 percent and 2.8 percent, respectively).
Swisher brand two or three count packages and blunt wraps sold at 6.7 percent higher than the national average, at 34.8 percent and 28.1 percent respectively.
The median price per package (two or three count) in Denver, similarly, experienced a 19 percent premium when compared to the national average ($1.61 and $1.33).
Key Findings: Seattle
In 2016, the number of cigarillos and blunt wraps sold in Seattle totaled $25.71 million.
Unlike Denver, the sales volume of wraps (non-filled) equaled 112 percent of the national average of 2.8 percent.
Like Denver, Seattle exceeded the national average of Swisher brand blunt wraps sold. Whereas the national average is 28.1 percent, Swisher Brand products make up 59.1 percent of all cigarillo sales in Seattle.
The median package price in Seattle is $1.67, equal to 126 percent of the national average of $1.33.
Key Findings: Portland
Portland 2016 cigarillo sales equaled $11.97 million.
Like both Denver and Seattle, Portland sold more cigarillos than the national average, yet only by 0.2 percent.
Swisher brand blunt wraps sold at over 175 percent of the national average, making up 52.1 percent of all cigarillo sales whereas the national average is 28.1 percent.
Portland has the highest cost per package of all markets observed. The median price in Portland is $1.92, a 31 percent premium.
The Learning Curve and Public Health
When tobacco and marijuana are consumed together, as is the case with blunts and spliffs, the health outcomes are not well understood; the long-term effects have been subject to little or no scientific research.
So where do we go from here?
Studying the number of blunt wraps sold in legal marijuana states represent only a segment of broader efforts to monitor public health and anti-smoking initiatives. Despite evidence that cannabis has minimal long-term effects, the inclusion of tobacco could potentially lead to poorer health outcomes.
In Denver, Portland, and Seattle, cigarillos and blunt wraps sold exceeded the national average. Price per package was similarly higher in all three locals than the national average. And finally, in all markets, Swisher brand cigarillos and blunt wraps sold above the national average, nearly doubling in Portland and Seattle.
It is worth monitoring as the cannabis industry faces explosive growth and adaptations.