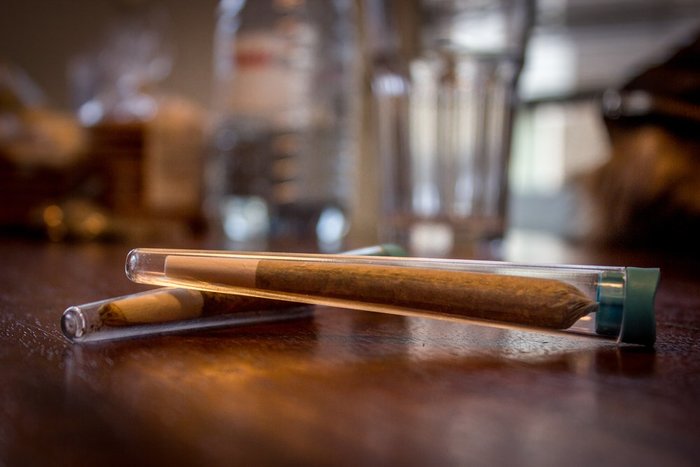 Rolling joints isn't for everyone. Whether you're avoiding smoking or you don't have time for the ceremonial task of grinding, filling, and rolling a joint, a manual or automatic joint roller can streamline your joint rolling experience. Novice and seasoned joint rollers can benefit from having a dependable tool that can speed up the rolling process, when you're not feeling up for the task.
The best cannabis joint rollers are easy-to-use, affordable, and long-lasting. Online, they're sold as herb or cigarette rollers or rolling machines. These weed-friendly contraptions can save you money in the long-run compared to buying pre-made, albeit, impeccably-rolled joints. Here's what you need to know about the different types of joint rollers and why they're a valuable tool.
What is a Joint Roller?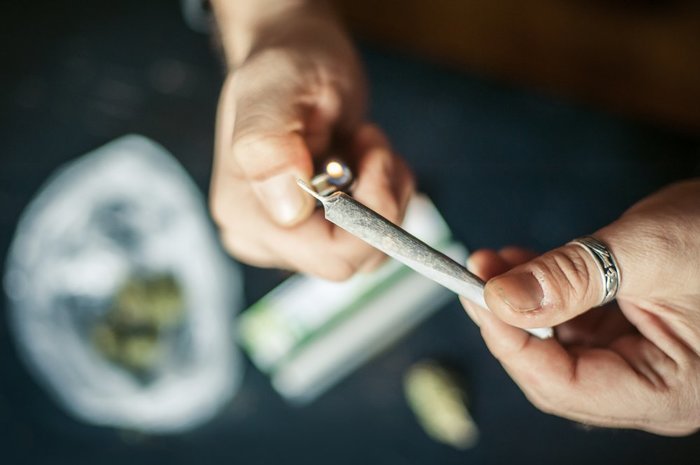 Joints were popularized around the mid-1850s in Mexico, but it wasn't until recently that commercial herb joint rollers became available. These innovative gadgets can make rolling the perfect joint a possibility, even if you don't have any previous experience. People take pride in rolling the best joint around, but sometimes, their joint rolling skills are overestimated.
In order to avoid the dreaded "canoe" that happens when the joint burns unevenly or a joint that's too tight to smoke from, a marijuana joint roller will take out the guesswork, so you can optimize your smoking experience. Joint rollers come in manual or automatic options and work for a variety of sized joints.

How Do You Use a Joint Roller?
How you use a joint roller depends on the type of roller you have. Regardless of your type, joint rolling will be considerably easier than without it. All you need is the joint roller, rolling papers, flower buds, and a weed grinder. After you've ground up your favorite marijuana strain, you can start the process. Rollers from popular brands such as RAW, Zig Zag, and other rolling paper companies have a similar roller design. Here's a step-by-step guide on how to use their joint roller:
Open and pull apart the rollers.
Add in a filter/crutch in the groove
 and slide it to one end of the roller.
Add some ground-up weed into the groove between the rollers without covering the filter and without overflowing the roller. It can help to perform this over a rolling tray to collect any spilled weed.
Close the rollers together and begi
n rolling them toward you while your fingers keep the rollers taut.
Insert a sheet of rolling paper between the rollers. Make sure the gummed side is facing you. It may require a little effort to get the paper in between the rollers.
Once a bit of the paper is in between the rollers, continue to roll the rollers toward you. Leave enough of the gummed bit for you to lick before finishing with a few more rolls to close and seal the joint.
Open up the rollers, grab your perfectly rolled joint, and enjoy.
Best Cannabis Joint Rollers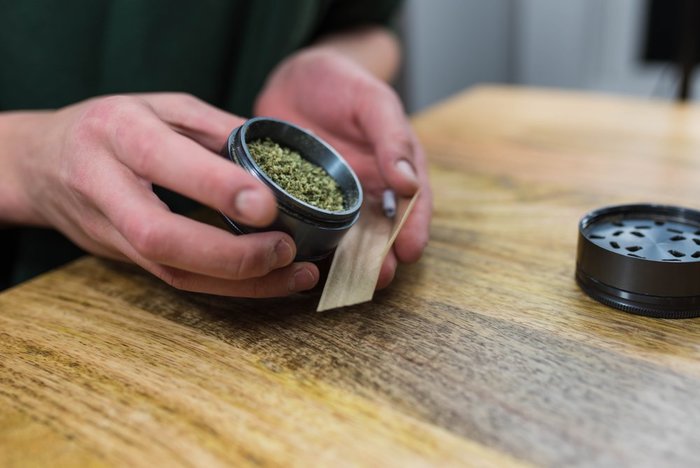 The best cannabis joint rollers come in all shapes and sizes. Some rollers are manual and require you to pack, fill, and roll. Automatic rollers make the process as simple as possible, but often require pre-made rolls to work. Here are a few brands that make some of the best cannabis joint rollers around to inform your purchasing decision.
RAW
RAW's classic manual 79mm joint roller is an affordable and handy weed accessory. This is a great entry-roller for you if you want to start packing your own marijuana cigarettes. Plus, the roller comes with a plastic replacement, which extends the life of your device. Seasoned rollers may not like that they're limited to 79mm joints.
Raw also makes a natural rolling papers cone shooter for various sizes of pre-rolled RAW cones. While you will be able to roll a cone in no time, you will need to buy the appropriately-sized pre-rolled cones to use this roller.
Zig-Zag
Zig-Zag is another beloved brand that makes dependable rolling paper and joint accessories. They make manual cannabis joint rollers in multiple sizes including 70mm, 78mm, and 100mm for king-size joints. You can also buy bundles of all three rollers with multiple paper sizes, if you don't want to be limited. Their 78mm roller comes in its signature and vibrant orange color. For under $5, you can roll most rolling paper sizes on it, including 1 ½, 1 ¼, and more.
Cone Artist
The Swedish-born Cone Artist roller doesn't look like your typical manual joint roller. Its unique and intimidating design becomes intuitive after watching their short explanation video. Cone Artists' joint roller rolls the perfect cone in a few easy steps. The design of the roller allows you to create the cone shape, fill the cone, pack, and seal quicker than you would without it. Its cone cigarette shape and funnel-like design make packing cones a cinch.
Futurola
Futurola makes sleek and compact joint rollers in various sizes. Looking to roll king-size joints to consume by yourself or share with friends? The best cannabis joint roller for large joints would have to be Futurola's king-size rollers. Each roller comes with a roller carrying pouch and is available in white, silver, black, royal purple, rose, as well as American flag editions and a collaboration roller with Tommy Chong.
Powermatic
Powermatic's cigarette injectors make rolling marijuana cigarettes as easy as possible. You will, however, need to purchase pre-rolled cones. Their mini version comes as a miniature black box that is capable of rolling kingsize and 100mm pre-rolled joints. Starting at around $20, the Powermatic cigarette roller can automate part of your cannabis experience. Larger and more powerful versions reduce instances of jamming and improve motor speed and gear quality.
Joint Roller/Case
Many brands are also developing all-in-one joint rollers and cases. Joint rolling cases just require you to keep them stocked with paper that goes under the top of the lid. Cases come in small and large sizes, depending on your joint preference and storage needs. One of the cons with these cases is that it's a bit harder to use than other options.
Joint Rolling Accessories
If you're looking for the best cannabis joint roller for your needs, you may also be interested in an array of joint rolling accessories including a joint rolling tray, so that you have a dedicated place for your joint rolling ritual. Here are a few other important joint rolling accessories:
High-quality herb grinder
Rolling papers in various sizes
Joint carrying case
There have never been more choices for herb joint rollers. One search through Amazon for the best cannabis joint rollers will return pages of manual and automatic joint rollers with unique features. Now that you have a better idea of what to look for in a cannabis joint roller, you can search "best flower deals in my area" and be prepared for your next joint smoking session.