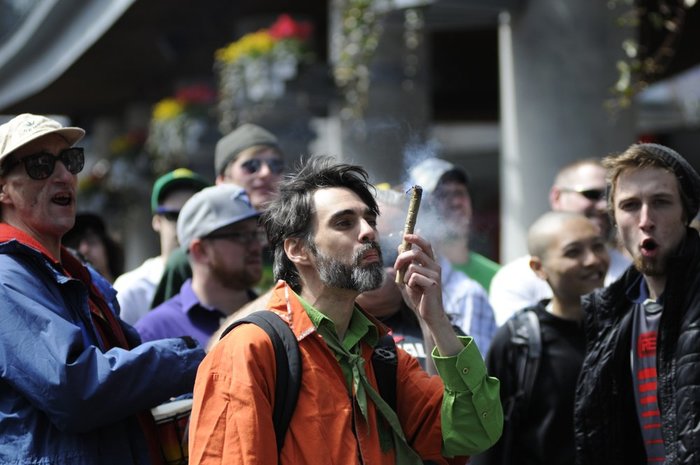 The state of Oregon is home to some of the dankest outdoor-grown flower on the market. In a majority of the other legal states, all of their cannabis is grown indoors. This situation has led to many consumers underestimating the beauty of a top-shelf, outdoor-grown bud. Since Oregon grows some of the highest-quality cannabis in the industry, their concentrates, topicals, and edibles are, of course, top-notch. In order to showcase just how fire their cannabis products are, Oregon is hosting a few marijuana events this summer. Take a look at the top 3 marijuana events that you need to check out in Oregon this 2018 summer!
The Hemp & Cannabis Fair
June 2nd – 3rd

The first cannabis celebration to kick off the summer is The Hemp & Cannabis Fair. This is a unique gathering of retailers, vendors, and professional speakers from both the cannabis industry and the up and coming hemp industry. The Hemp & Cannabis Fair is perfect for anyone looking to learn more about the remarkable world of marijuana and hemp.
Seminars/Workshops Schedule:
Soil Microbiology for Container Growing with Matt Slaughter / June 2nd @ 11:00 am – 12:00 pm
The Science of Cannabis Health & Delivery / June 2nd @ 1:00 pm – 2:00 pm
Tips and Tricks for Growing Your 4 plants with Kenneth Wainwright / June 2nd 2:00 pm – 3:00 pm
In between seminars, there are over 25 different vendors for you to check out. You will have blast with activities ranging from learning more about hemp-derived CBD products to hanging out with High Quality Compassion. High Quality Compassion is a premium recreational and medical marijuana dispensary located in Corvallis, Oregon. They are also one of the head sponsors of this marijuana event, along with Bayshore Smokin' Glass.
The Hemp and Cannabis Fair is going down at the Benton County Fairgrounds and is open to anyone 21 and up, or 18+ with a medical card. It only costs $15 for a full weekend pass that includes access to all seminars and workshops. This marijuana event is the perfect place to gather and learn more about Oregon's cannabis industry.
BudFest Eugene
June 23rd
BudFest 2018 is ready to help you kick off the summer with some funky tunes and stanky Oregon weed. On Saturday, June 23rd, come celebrate with your cannabis community from 1:00 pm – 8:00 pm. Tickets are free, you just need to sign up for a membership either before the event, or at the gate. You must be 21 to register and show a valid photo ID for entry. This year's BudFest is taking place 6 miles west of Eugene, at Veneta, Oregon's County Fair Campgrounds. This is a private property event that proudly allows the legal consumption of cannabis!
Music Lineup:
One Dollar Check
Fortune's Folly
The Resinators
Soul Vibrator
Electric Funeral
Not only is BudFest a cannabis and music festival, but they also host The King Cannabis Cup. Evio Labs created this marijuana competition to provide a place where Oregon's top cultivators, producers, and home growers can challenge the quality of their product against the best. There are 12 categories covered at the event and each winner will receive a King Canna Trophy. With everything going on, don't forget to take a look at all the marijuana vendors while chowing down on some local grub. This year's sponsors include River Valley Remedies, Genesis Pharms, Cannapages, Moss Crossing, Eugene OG, and Glass Roots. One of the head sponsors of the event is Eugene's local recreational and medical marijuana dispensary, Eugreen Health Center!
The Summer Fair
July 29th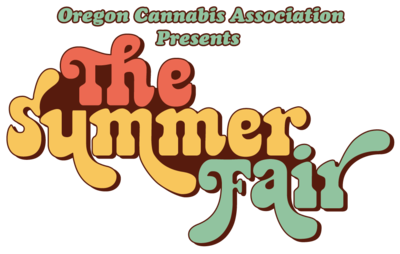 Are you looking for a new and unique marijuana event to attend this summer? The Oregon Cannabis Association has you covered! The Summer Fair is a celebration of what Oregon's booming cannabis industry has to offer. This marijuana event is all about creating new opportunities for small farmers, retailers, and producers to show off their remarkable products on a much larger platform. Unlike a majority of cannabis events and competitions out there, The Summer Fair does not charge insanely high rates to become an exhibitor. Instead of $2,000-$3,000 for a booth, The Summer Fair only charges $500. Their goal is to even the playing field for upcoming marijuana vendors to shine!
Live Music Performances by:
Tony Ozier & the Doo Doo Funk All Stars
DJ SLIMKID3
Bobby Torres Ensemble
The Summer Fair is more than just a regular cannabis event. This is an event for local vendors to connect with their community on whole other level. Instead of making this all about business, organizers made it so the industry can kick back and enjoy a day full of music, fine food, craft beer, local wine, and of course, some high-quality Oregon weed. The Summer Fair combines both the feel of Oregon's classic farmer's markets and street fairs to create a marijuana event that celebrates everything that Oregon has to offer.
The Summer Fair is a growing event and needs the support of its local community. Make sure to stop by The North Warehouse at 723 North Tillamook Street in Portland on Saturday, July 29th, from 11:00 am – 6:00 pm. Hotbox Farms is the head sponsor of this event and they are ready to let loose with their fellow cannabis lovers!
Check out more marijuana events going down here!