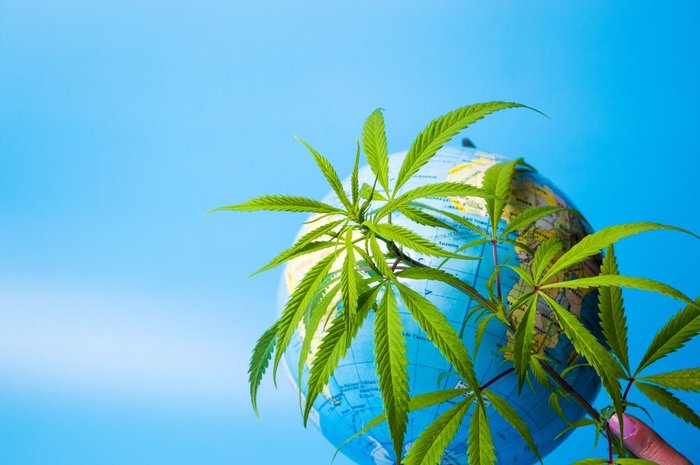 Cannabis consumption has coincided with much of recorded human history. The word, sativa, comes from Latin and means "sown" or "cultivated," in fact, the hemp plant, Cannabis Sativa, has been cultivated by humans for thousands of years.
Modern humans (Homo Sapiens) emerged around 250,000 years ago, yet the human invention of agriculture, is only about 10,000 years old.  Deliberate cultivation happens to be the basis of modern civilization and did not happen by accident.  Carl Sagan made this point in 1977 when he suggested that marijuana may have actually be the world's first agricultural crop; leading to the development of civilization itself.
We know that humans and their technologies migrated throughout the entire world; we are the dominant animal on Earth. And it should come as no surprise that Cannabis Sativa can be found in every corner of the planet.
So, grab an atlas or dust off that globe, because we're going to clear away the smoke and peer into the history of cannabis around the world.