Cannabis Clothing On The Rise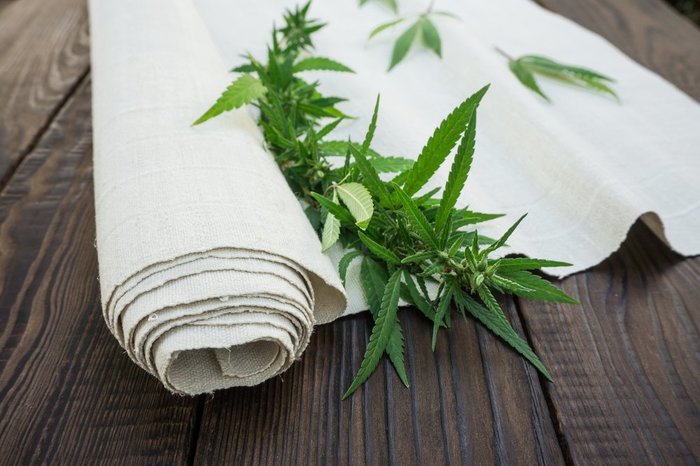 As the cannabis industry continues to grow, we see other industries trying to find their niche within cannabis. The cannabis industry has given life back to the job market. Cannabis is one of the only industries people can become a pioneer again, allowing everything from weed-inspired coffee mugs to cannabis clothing to enter the marketplace.
It is this idea of being the "first to do it" that has led so many different industries to transition their companies into cannabis. The fashion and clothing industry is taking notice and beginning to make headlines in the world of cannabis. While there are quite a few clothing lines that have popped up, only two brands are becoming the face of cannabis clothing; Cookies SF & Chiefton Supply Company.
Cookies SF Clothing
"Through Cookies SF's newly charged executive management team and fast forward growth plans, the revolutionary clothing company is firmly positioned to lead, inspire, and promote its game-changing fashion DNA. And since the next revolution might not be televised or tweeted, Cookies SF is committed to making sure it will be worn."
Cookies SF was founded by Berner, a recording artist and entrepreneur from the Bay Area, back in 2011. The brands first national appearance was in Berner's music video, "Yoko," which featured Chris Brown, Wiz Khalifa, and Big Krit. At this time, Berner began to see the inspiration his clothing line could have. "Berner wanted to create something unique that would help bridge the gap between streetwear, urban lifestyle, marijuana, hip-hop music and a multi-cultural society."
Cookies SF quickly went from a two-man operation in a basement to a full-fledged manufacturing office in only two years. When Cookies first began selling their clothing line, they focused mainly on the online market. Their brand became so popular so fast that they could not keep up with the demand.
In 2014, Cookies reached more than 60,000 units sold. Berner then decided to take the brand to the global market, which led him to partner with a fashion industry vet, Bryan "Weezy" Wilson.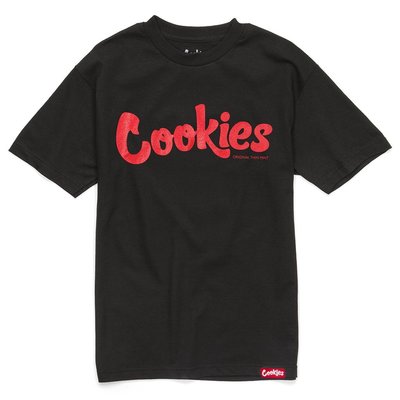 It is this partnership that has brought Cookies SF to be one of top cannabis clothing lines available. Cookies SF is now being represented by professional athletes, artists, college students, budtenders, and tons of cannabis consumers.
They have built a connection between cannabis culture, sports, and music. The company values their ability to provide a clothing line that tailors to a multitude of styles.
Cookies SF clothing line consists of t-shirts, button-up shirts, hoodies, crewnecks, jackets, bottoms, jerseys, and hats. They even have a very popular and fashionable women's clothing line. Along with clothing, Cookies offers a variety of different accessories.
These accessories include backpacks, automatic rolling boxes, concentrate jars, smell proof containers, and even flower jars.
Chiefton Supply Co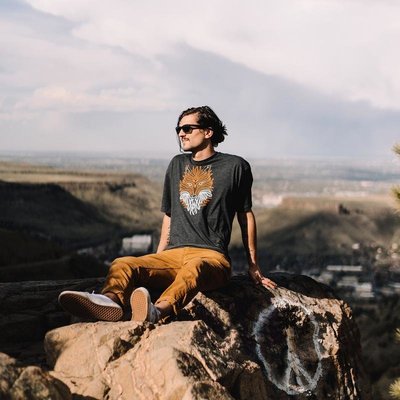 Supply Co was originally founded in Denver, Colorado by Jacob Kulchin and Bryan DeHaven. Chiefton clothing is inspired by the Colorado culture, anything from the massive snowcapped mountains to the legalization of cannabis.
They are inspired by providing clothing that, "Embraces the legality and prosperity of the cannabis industry." Chiefton Clothing pairs cannabis with streetwear, putting the idea of cannabis clothing in a new light. The clothing line contains t-shirts, hoodies, and a variety of hats.
Chiefton even has their own brand of joint papers.
Chiefton Supply Co became very popular in the Denver market. They were quickly becoming one of the top cannabis clothing lines in Colorado. General Cannabis Corp, a cannabis consulting company that offers a wide range of personal services, saw the growth and vision of Chiefton Supply Co.
"We find inspiration in the collective effort of the regulated cannabis industry to celebrate the culture as it truly exists. Chiefton apparel allows enthusiasts the opportunity to represent the industry progressively and professionally. Through the continual support of our business network and friendly community, we can stay passionate about creating the next generation of cannabis culture apparel."
– Chefton Apparel
At this time, Chiefton Supply Co was then acquired by General Cannabis Corp. This was a partnership that was necessary for expanding the Chiefton brand and vision.
Chiefton Supply Co is taking their vision of promoting the flourishing cannabis industry and making it a reality. With their partnership with General Cannabis, they created a collaboration line that is focused on the cannabis industry. This line contains a variety of high-quality hats and t-shirts. Chiefton Supply Co is available in a variety of dispensaries, retail stores, smoke shops, and online.
Chiefton's high-quality clothing embraces the cannabis culture, which is what has made them one of top cannabis clothing lines on the market.
---
Cookies SF and Chiefton Supply Co are by far the most popular cannabis clothing lines. However, there are more cannabis clothing lines out there. Companies like Rasta Empire, HUF, Bored Teenager, and even some dispensaries have their own clothing lines.
LivWell has their JetFuel clothing line, Golden Coat line, and even their #Hash line. The cannabis fashion industry is continuously growing as the legalization continues to spread. So get out there and find yourself some cannabis gear!