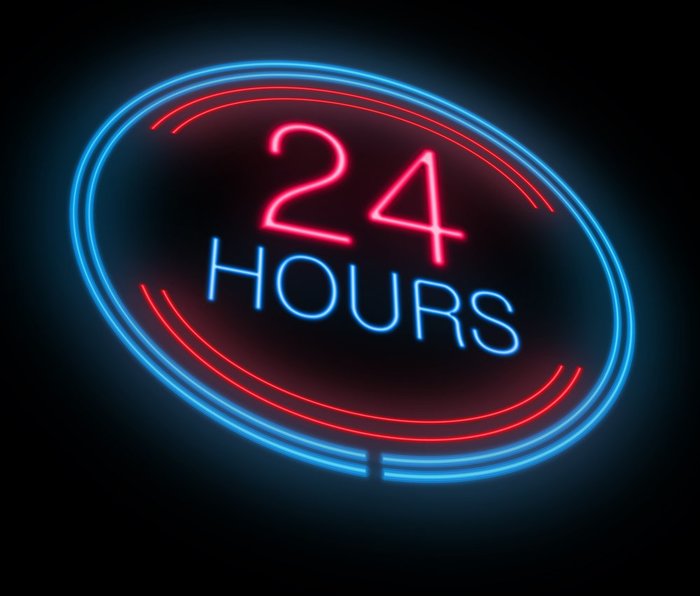 In the broader society, marijuana is not always viewed as a medicine. Over twenty years have passed since California first passed medical marijuana laws, yet at the federal level, marijuana remains illegal and has no approved medical use within organized society.
It is easy to see why a 24 hour pharmacy would exist, as illness does not care about the time, yet the practicality of a 24 hr dispensary can be obscured by the ongoing disparity between state and federal marijuana laws.
Does the Law Allow 24 Hour Dispensaries?
The very same disconnect between state and federal law, when combined with the narrowing distance between marijuana and medicine in the court of public opinion, has enabled a total of 29 states to pass medical marijuana laws. Even more, nine (9) states have recreational marijuana laws. And yet, only a few states allow business owners and growing collectives – even those only serving medical marijuana patients – to operate a 24 hour dispensary.
Additionally, each state that has passed marijuana laws – whether in the form of decriminalization laws, medical use, or recreational – has crafted regulations differently. Different tax structures, distribution methods, application or licensing fees, banking details, legal penalties, and even how many dispensaries can legally operate in a state, city, or county can differ widely.
Such variability between state laws creates an environment at the local level where some businesses can operate in an unregulated way. Using loopholes in state legislation, these businesses can provide marijuana delivery services around the clock, becoming, in effect, a 24 hour dispensary.
It should be noted such delivery services typically require you pay by donation, suggesting you pay for the delivery and not the products that are delivered. Many states with medical or recreational marijuana laws allow users to gift marijuana to other adults 21 and up or registered medical patients in limited quantities.
Some have realized you can charge people for the delivery and not the product. They say the product was instead a gift which came with the delivery purchase and are working within the confines of the law, technically.
While Colorado, Oregon, and Washington all have strict controls on the hours a dispensary can operate and do not allow any person or business to legally open a 24 hr dispensary, both Nevada and California have licensed dispensaries and collectives to operate around the clock.
North Las Vegas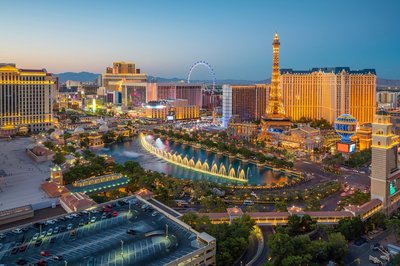 Nevada began recreational marijuana sales in July 2017 to overwhelming demand. The Las Vegas Strip, where tens of millions of visitors travel each year, is situated between two separate counties in southern Nevada: Las Vegas County and Clark County. Clark County contains the bulk of the Las Vegas Strip, with many of the focal points of the strip, including the Bellagio, Caesar's Palace, Paris, Wynn, Trump Tower, Treasure Island, and many others! The point where the two counties meet, illuminated by the towering Stratosphere casino at the northern end of the strip, is where a 24 hour dispensary is most likely to be. Las Vegas County, not Clark, has chosen to allow dispensaries to be licensed and legally operate around the clock.
Reef 24 hr Dispensary
1366 W Cheyenne Ave, North Las Vegas, NV 89030
Reef offers 24 hour dispensary access to some of the best buds Nevada has to offer. A dispensary brand operating four locations in Nevada, two of which are in Las Vegas, and two sites in Arizona, Reef is known for their exclusive strains, outstanding customer focus, and the tangible depth of knowledge held by each of their skilled staff members.
While Reef has two locations in Las Vegas, only the North Las Vegas location is a 24-hr dispensary.
Thrive Cannabis Marketplace
2755 West Cheyenne Ave. #103, North Las Vegas, NV, 89032
Thrive offers 24 hour dispensary access to both medical and recreational consumers. Thrive Cannabis Marketplace focuses on supplying great products at competitive prices, but even more, the company has focused on educating their customers on laws and limits as well as effects and emerging research.
Thrive has two locations in Las Vegas, yet only the North Las Vegas location is a 24 hr dispensary.
Los Angeles, California
California legalized marijuana use for adults 21 and up in November 2016, yet recreational marijuana sales are not expected until early 2018. At this time, only medical patients can legally buy marijuana from a dispensary location. California first voted on medical marijuana in 1996, and the state has been refining the laws and regulations ever since. California never set rules limiting the hours a dispensary may operate. Instead, they leave it up to the city or local government. Los Angeles has not limited the hours of dispensaries or collectives, resulting in more than a dozen 24 hour dispensary locations existing across the sprawling metropolis.
Pure Organic Tree
3844 E. First Street, Los Angeles, CA
Pure Organic Tree (P.O.T) is a 24 hour dispensary offering high-quality medical marijuana capped at $30 per 1/8th for top shelf. At Pure Organic Tree, the shop is open from 8 A.M. till 11 P.M., and the drive-up window is open 24/7.