Weed Clothing for Men and Women Gets a Classy, Exciting Revamp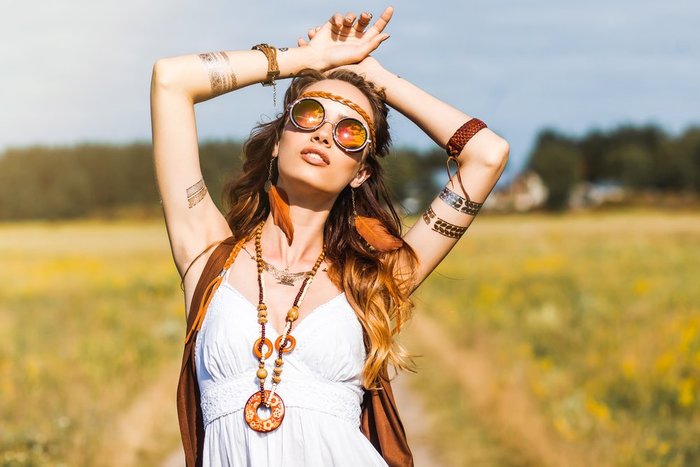 The widespread support for the legalization of marijuana has grown exponentially over the past several years. With many states pushing for marijuana reform and the federal government a signature away from legalizing industrial hemp, the cannabis industry is booming. Public awareness is a crucial factor in pushing further marijuana reform forward. One way the cannabis industry is gaining traction is through a subtle form of public advertising: clothing. Hemp clothing has played a significant role in campaigning for legalization and driving public awareness. In fact, 420-friendly weed clothing for men and women is a crucial ancillary cannabis sector with a lot of potential.
The History of Cannabis Clothing
For years, the cannabis industry has been breaking down social barriers and stereotype of the average stoner. Back in the day, cannabis consumers were made out to be lazy, spacey, and care-free. Many imagined the average cannabis consumer to wear tie-dye clothing with a headband and some colorful sunglasses. In a sense, this outfit was the weed clothing of the 60's and 70's. While many saw these people as just hippies standing against the status quo, it was the era's way of standing out from the norm. In a variety of ways, old-school cannabis clothing played a prominent role in establishing a movement toward marijuana reform.
Nowadays, the opinion of the average marijuana consumer is evolving, and slowly reforming the once-held stereotype. The legalization of marijuana in many states has opened the door for closet-consumers to be themselves and advocate for products they may have been consuming for years.
Cannabis consumers are such a diverse pool of people it's impossible to classify the modern-day stoners under one category. As this concept continues to prevail, we are seeing more and more high-end weed clothing tailored to all types of consumers. A perfect example of this weed clothing trend is the stellar clothing line, Puffopotamus.
Puffopotamus: Revitalizing Hemp Clothing
The rise of the marijuana industry has forced the market to become much more professional. Sure, the cannabis market still plays to the classic stereotypes surrounding cannabis. Nevertheless, Puffopotamus strives to alter this way of thinking by creating a universal weed clothing line for all types of consumers. Their brand is about more than campaigning for legalization – Puffopotamus is on a mission to push for the truth regarding cannabis.
"The Puffopotamus logo is designed to illustrate our customers' resolve for all truths (positive and negative) about marijuana to be shown in the light of day," said David Ingraham, the owner of Puffopotamus. "We are confident that the facts provided by medical professionals and scientists will teach and inform anyone interested in the benefits and hazards of marijuana use for medical and recreational purposes. While, perhaps, helping skeptics overcome the falsehoods generated by the self-interest groups."
Puffopotamus is not an ordinary line of cannabis clothing for women and men. Instead of blatantly putting a pot leaf on a shirt and calling it weed clothing, Puffopotamus takes a "wink and nod" approach toward their designs and understands the average cannabis consumer is not necessarily the young partier.
Their entire line of cannabis clothing and graphics allows for consumers to "reflect their support for the Cannabis Enlightenment Movement". Even the soccer moms and dads who are always attending school events can comfortably and casually express their support for cannabis without being blacklisted.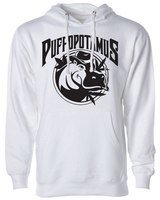 As a bonus, Puffopotamus attire not only represents cannabis culture, it supports it from the ground up – literally. The clothing is made from high-quality hemp, which supports the industry from the initial steps of production.
Puffopotamus Clothing Line
"The goal for Puffopotamus is to provide adults of all ages and social demographics fashionable apparel and accessory choices for 420-themed events, music festivals, parties, or daily wear."
David Ingraham and his remarkable team at Puffopotamus is all about creating weed clothing for men and women. Their line contains a variety of hemp-based T-shirts, long-sleeve shirts, caps and beanies, and hoodies. Some of their graphics are subtler than others and are a good fit for those looking to support cannabis. However, they also have the classic 420-friendly shirts for those consumers who are proud to be a part of this pioneering movement. Puffopotamus has the ability to change the public opinion through class and respect for the industry!
420 Happy Rebel Jersey Long Sleeve Tee
420 Puffopotamus Thermal
Burnout Hoodie
Puff's 24chillin T-Shirt
Puff's 24chillin 420 T-Shirt
Rebel Jersey Long Sleeve
The 420 Historian
The Historian
The 420 Brian
The Brian
Burnout Hoodie
The Paichence
The Rosalie
Embroidered Dad Hat
Fulcrum Beanie
The Frontside Flat Bill
The Lenny Trucker Hat
Stay tuned on all weed clothing and apparel, here!
Puffopotamus is a proud partner of Leafbuyer Technologies, Inc.