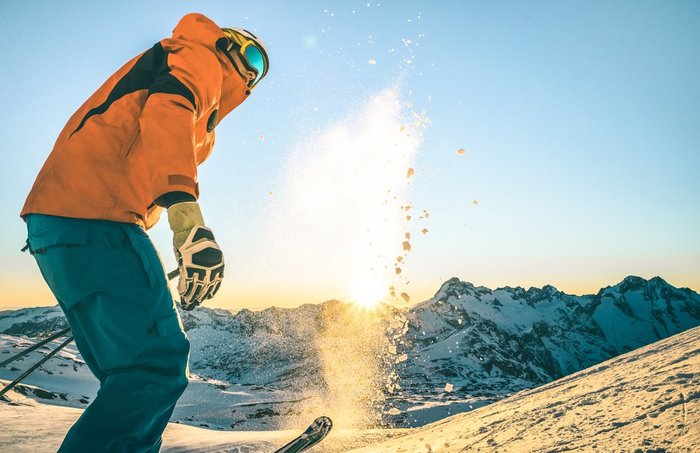 Snow is slowly beginning to cover the Rocky Mountains, which means that it's finally ski season in Colorado. With unparalleled slopes and countless options for winter getaways, Colorado has acquired quite the reputation for being a home base for skiers and snowboarders across the United States and the world. Colorado has also acquired a reputation for its legalization of recreational marijuana, which may cause many to wonder: can the two be enjoyed together? Do ski slopes allow weed? Can I smoke marijuana while skiing? What are some marijuana-friendly ski resorts in Colorado? Leafbuyer is here to answer these questions and more.
What Does the Law Say?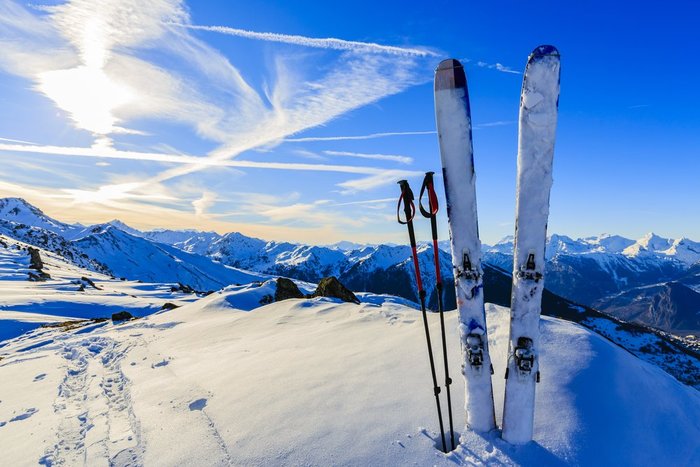 If you're hoping to enjoy marijuana in Colorado this winter, whether you're a local or a tourist, the first step is to know how the system works in the state. It's no free-for-all; it's important to remember that while the Colorado has legalized recreational marijuana, the federal government has not, so if you were planning to smoke while skiing on federal land, that would be illegal. State law only technically allows for private consumption, out of view of the public eye. Vaping or taking edibles is a lot more discreet, but it's best to do some research to know what is and is not legal based on where you're skiing.
While it does happen, skiing under the influence of drugs or alcohol violates the Colorado Ski Safety Act, meaning that it is dangerous and illegal to ski and use marijuana.
Marijuana law varies heavily from state to state, so if you're trying out mountains in places like Wyoming, Vermont, Maine, or elsewhere, be sure to do some research on that region's law surrounding cannabis. Some will be friendlier than others, but it's better to be safe than sorry.
How Does Weed Affect the Experience of Skiing?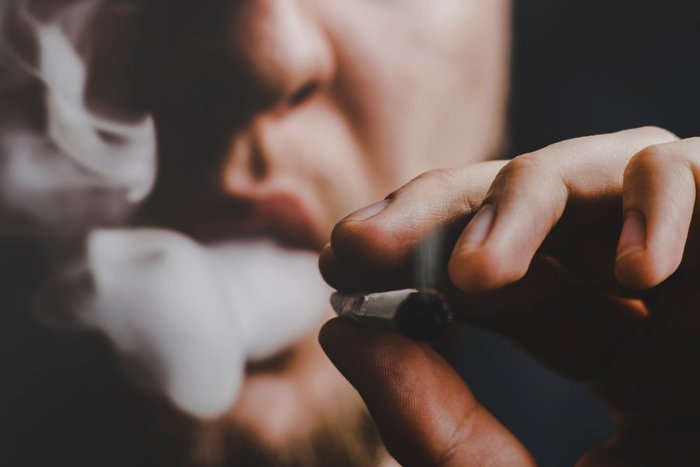 Because marijuana can affect people in different ways, especially when considering the different types and different forms of consumption, it's hard to generalize what the experience of skiing while high looks like. Some will stand by it, claiming that smoking your favorite strain while skiing puts you as close as you can get to flying. Couple that with the unbelievable views from the lift and the mountain, and you have a pretty surreal experience.
However, using weed does impair judgement and motor function in a lot of cases, making high skiing more dangerous for you and for others on the hill. Since it can also function as a depressant, there's a chance that the high may lead to quick fatigue, tiredness, and dehydration on the mountain, which both cuts the day short and makes you more prone to accidents.
Really, it's all about knowing your skills and your body; you want to have the best time possible, but don't hurt yourself on the mountain just because you're trying to get the full "Colorado experience."
Also, keep in mind that while you and others may really enjoy combining carving and cannabis, there are people on the mountain just trying to have a good time without the drug. Don't blow smoke behind you on the lift or cause too much of a disturbance.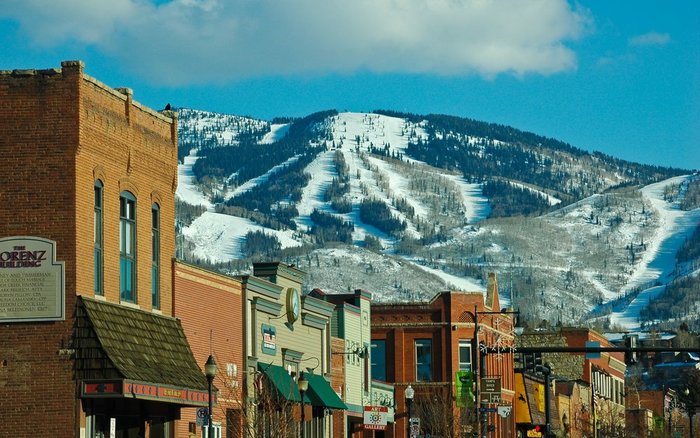 Not every ski town in Colorado has embraced the cannabis industry, but there are others that know how to cater to their consumers. Many of the most tourist-heavy towns have learned to capitalize on demand and allow dispensaries to operate near the slopes.
According to Westword, the following ski towns allow for recreational sale of marijuana: Alma, Aspen, Basalt, Breckenridge, Carbondale, Crested Butte, Dillon, Dumont, Durango, Eagle, Edwards, Fairplay, Fraser, Frisco, Georgetown, Glenwood Springs, Gunnison, Leadville, Mancos, Ridgway, Silver Plume, Silverthorne, Silverton, Steamboat Springs, Tabernash and Telluride.
Buena Vista and Craig allow for medical but not recreational sales, and Avon, Mountain Village, Snowmass Village, Vail, and Winter Park have banned recreational sales altogether.
More Options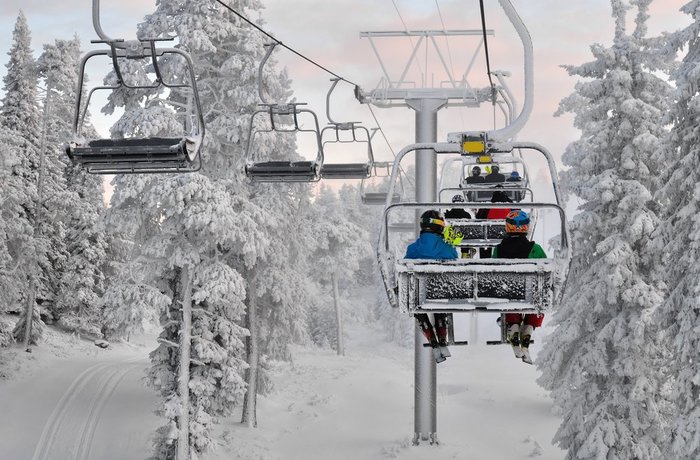 Since its legalization, cannabis has created a culture and a world of its own in Colorado, and there are now many industries out there that were created solely to provide marijuana-loving winter sport fanatics with a good time. There are certain transportation companies, hotels, rental places, and more that label themselves "420 friendly," and those companies should ensure a good environment and enjoyable experience. The industry knows how to cater to Colorado's winter tourists, but just make sure you know the law.
The big takeaway here is to use your best discretion. Know the law, and have common courtesy if you want to break it and enjoy a high on the mountain. It can be a health and safety concern to ski or snowboard under the influence, so don't take the decision lightly.