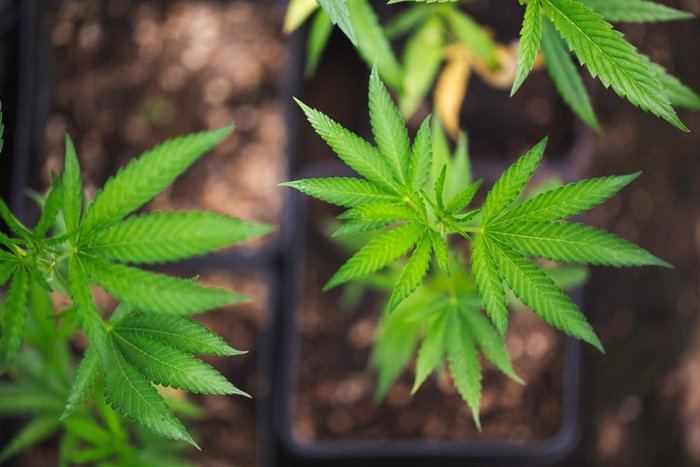 Georgia became the first former Soviet country to legalize cannabis consumption in late July 2018. The government is drafting legislation to govern the cultivation and export of medical marijuana amid opposition from the Georgian Orthodox Patriarchate church.
Individual Use
In a July 30 ruling, Georgia's Constitutional Court declared that penalizing an individual for using cannabis restricts that individual's freedom, as marijuana use can only potentially harm the user, according to a Radio Free Europe report.
The nation then abolished administrative punishments for marijuana consumption, although the cultivation and sale of cannabis remain crimes, according to the court's ruling.
Prior to that ruling, Georgia's Criminal Code defined use of marijuana and possession of more than 70 ounces of dried cannabis as a punishable crime, although offenders could not face jail time.
Pharmaceutical Export
Earlier this month, the government announced plans to legalize marijuana cultivation strictly for pharmaceutical and cosmetic product exports, according to a Georgia Today report.
Minister of Internal Affairs Giorgi Gakharia announced that a special agency would be set up to license cultivators.
Political Backlash
The government unveiled draft legislation Sept. 11 on industrial cannabis cultivation, and powerful political officials immediately denounced the move toward legalization, according to a Newsweek report.
The Georgian Orthodox Patriarchate church has also come out in protest of legalization, causing the government to take a step back from the draft bill that would legalize cannabis cultivation and export.
Rewrite
Georgia's Interior Ministry introduced a new bill to Parliament Sept. 17 that would fully legalize cannabis consumption at home for those 21 and older while still imposing fines for purchase and possession; the bill does not present a path to regulated retail sales.
The new legislation also introduces criminal penalties for using cannabis in the presence of children and while driving.
The Pendulum Swings Too Far
The Georgian Young Lawyers' Association (GYLA), a local rights group, has argued that parts of the proposed regulations are unconstitutional and conflict with the Constitutional Court's initial ruling that punishments for cannabis consumption are unconstitutional, according to an OC Media report.
"The [new] bill excludes every possibility of acquiring cannabis and deems it entirely illegal," GYLA's statement said. "Because of this, in order to exercise one's constitutional right, a person has to go through an illegal procedure, which indirectly means punishment for consuming cannabis."
Parliament's legal committee approved the bill Sept. 19 after some debate with Orthodox priests, where the clergy urged the government to reverse the decision of the Constitutional Court.
Financial Incentive
However, according to Georgia's Finance Minister, the nation has a lot to gain from the medical marijuana export market. Machavariani said during an interview with Imedi TV that Georgia could "be a significant player" in the medical marijuana market and could see GEL 1 billion (382 million U.S. dollars) in profit if Georgia's government implements marijuana cultivation reform for export purposes, Georgia Today reported.
"We want to increase our export potential and gain significant profit, which is of utmost importance for our economy," Machavariani added.