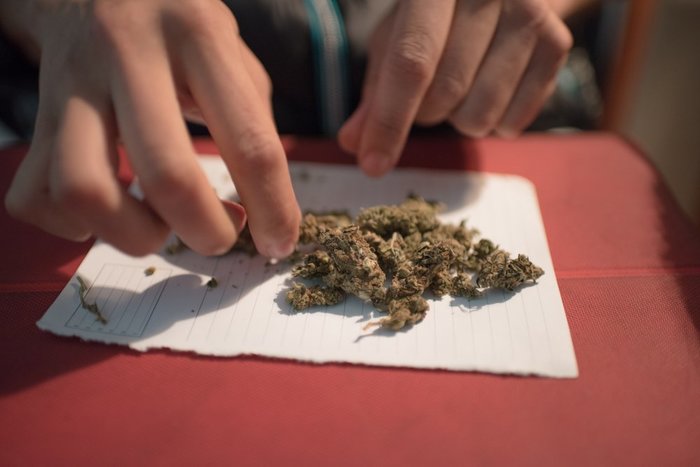 JOHANNESBURG, South Africa – South Africa's top court says adults can use marijuana in private. The Constitutional Court upheld a provincial court's ruling in a case involving Gareth Prince, who advocates the decriminalization of the drug.
In August 2017, Western Cape High Court judge Dennis Davids found a ban on the use of cannabis at home to be "against the constitutional right to privacy". Judge Davids ruled that cannabis should be legalized for home use.
The Constitutional Court had 24 months to announce its judgment on the lower court's ruling. In the interim, the Western Cape High Court ruled that those found in possession of marijuana, for personal use in their own homes, would be able to use the defense of invasion of privacy against any charges.
Today, just over a year later, the South African Constitutional Court affirmed that marijuana is legal for personal use.
9/18 is the South African 4/20
Pro-marijuana activists cheered in the public gallery and chanted "Dagga, dagga, dagga!' and "Weed are free now" when the Constitutional Court gave its landmark ruling. Cannabis is referred to as "dagga" in South Africa.
In the unanimous ruling, the judges also legalized the growing of marijuana for private consumption.
Three cannabis users who had faced prosecution for using the drug brought the case, saying the ban "intrudes unjustifiably into their private spheres".
In his judgment, Deputy Chief Justice Raymond Zondo said: "It will not be a criminal offence for an adult person to use or be in possession of cannabis in private for his or her personal consumption."
New Laws Needed
The ruling is not law, yet; The South African Parliament is expected to have the bill finalized within two years. "In the meantime," Times Live reports, "the court specified it has granted interim relief that allows personal use at home". The new law will require two existing bills to be reviewed and amended: The Drug Trafficking Act and the Medicines Control Act.
Cannabis has been decriminalized but, says The South African, "Dealing marijuana, selling it on to others or smoking it outside the confines of your own home remains an illegal practice."
Other logistics to overcome are technicalities such as how much one is allowed to possess, grow and more are yet to be outlined. According to current law, personal possession is anything under 100 grams.
Justice Raymond Zondo has said that the decision to legalize cannabis locally, follows growing international laws allowing private use. It is also based on the main points brought forward during the original case presented statistics concluding that, "alcohol caused more harm than dagga and that there was little data to show that criminalizing dagga reduced harmful use".