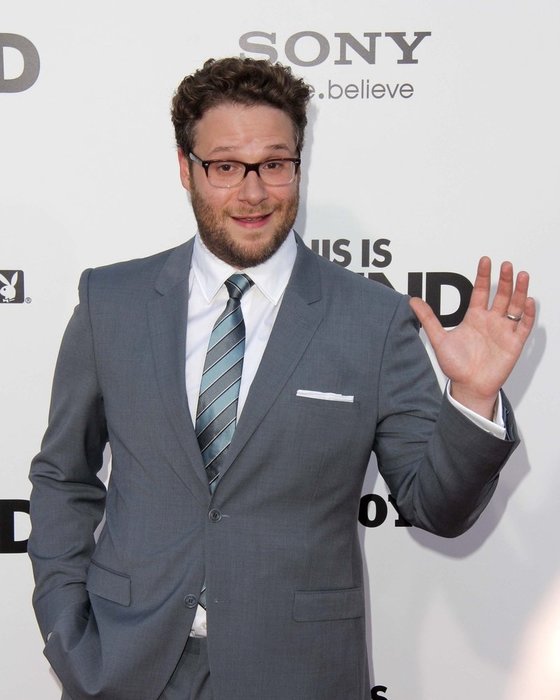 Seth Rogen is a hardworking guy.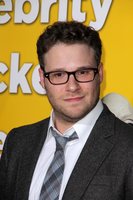 Over the past two decades, he's written, produced, and acted in some of the most popular movies and TV series in the world. While some will remember Seth for his role as Apple co-founder Steve Wozniak in the Steve Jobs biopic or as the voice of Mantis in the Kung Fu Panda animated films, he clearly stands out as one of the premier voices in American stoner comedy. What Millennial hasn't watched Superbad, Pineapple Express and/or The 40-Year-Old Virgin?
Seth Rogen Helps Define Weed Culture For The Mainstream
With his success in show business, Seth Rogen has built a career resume that shatters the negative stigma that cannabis users are "lazy stoners." Rogen is not shy about his affinity for the heavenly green plant cannabis, a topic that came up during his June 2017 interview on the Howard Stern show.
He told Stern that rather than waiting until he gets home from a long day to puff on some herb, he'll often smoke weed at work throughout the day. Seth Rogen believes that smoking marijuana has little to no effect on his productivity, and if you look at the long list of credits on his IMDb page, it's hard to argue. The blockbuster Pineapple Express, written and produced by Rogen, is known as one of the greatest stoner films of all time.
With a gross box-office haul of over $87 million, it's perhaps the biggest marijuana-themed movie since 1978's Cheech and Chong classic Up in Smoke. The movie, which stars Rogen, has even spawned the creation of a cannabis strain named Pineapple Express.
Instructional Videos to Media Outreach, Rogen Believes in Marijuana
Rogen has also posted an instructional video on YouTube entitled "Rolling with Rogen." The 5-minute joint-rolling tutorial has been viewed more than 2.7 million times since February 2016, but it's not just Seth Rogen's star power that has attracted so many viewers. Scroll through the comments section and you'll find plenty of statements like, "This is literally the perfect joint rolling video," or, "Wow, this is literally the best rolling tutorial on Youtube." Seth definitely knows what he's doing.
Seth Rogen can also blow quite a smoke ring, as Rolling Stone found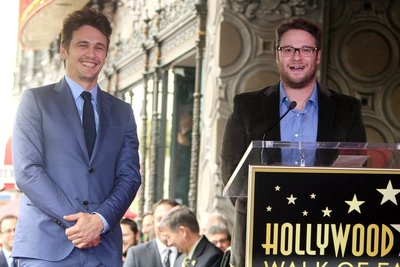 out when they did a photo shoot for a cover story about Rogen's movie The Interview. In a slow motion video clip of Rogen in an interrogation room, tied to a chair, a prison guard puts a joint in the actor's mouth, and he blows a series of smoke rings that could only be done by a professional.
Rogen obtained a California medical marijuana card so he can get all the greens he wants in his Golden State home, but he was actually arrested in Los Angeles as a teenager shortly after he moved to California from Vancouver, Canada. "When I first came to L.A. (1998) I got caught smoking weed on a beach in Malibu and had to go to court," he said. "There are probably 400 people getting murdered at this second, and these two cops are taking an hour to write up my court summons for smoking a joint on the beach. That just seemed so f**king ridiculous to me."
Despite Broad Advocacy, Rogan Has Limits
Despite Seth Rogen's love for cannabis, he does take exception to one form of marijuana.
"I've done a lot of drugs in my life, but the most negative drug experiences I've ever had in my life are from weed edibles," he told Howard Stern in 2017, "No amount of MDMA I've done makes me feel as f****d up as having one bite too much of weed brownies."
Rogen went on to describe an experience at the movie theater watching Star Wars: Rogue One that sounded like a bad acid trip. After consuming an edible cannabis gummy treat, Star Wars got a little too real.
"I turned to my wife like 20 minutes into the movie and I was like, "Is this the most intense movie that has ever been made?'" he told Howard Stern. "I'm just like, 'How long is this movie? I have to drive home from this. Am I still going to be high? My father-in-law is here. What the f**k am I doing? They're blowing up planets, what the f**k?'"
Snoop Dogg, another one of the most successful stoners of all time, agreed with Rogen's thoughts about edibles. The two friends recently discussed the topic when Rogen appeared as a guest on Martha & Snoop's Potluck Dinner Party. "I don't f**k with edibles 'cause they ain't got no off button," Snoop reportedly told Rogen. However, that didn't stop the two from enjoying some large joints backstage at the show, along with rapper Wiz Khalifa.
Lazy Stoner? Not Likely
Seth Rogen is perhaps the most famous stoner in the world, and his career is proof that the stigma of the lazy stoner is not entirely accurate. Do some people that are lazy also smoke weed? Of course. But that doesn't mean you can't go on to act in 83 movies and television shows, while helping to write and produce more than 20. Before judging anyone for their cannabis use, maybe it's best to look at their resume.