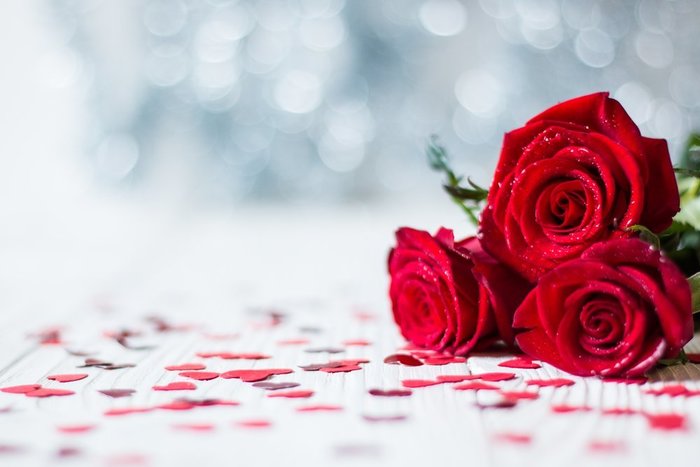 Love is in the air. This Valentine's Day, add a little smoke to the mix, too. Valentine's Day is notorious for being a shallow, capitalistic excuse to spend money on material items in the name of love. It's become a big-spending day of routine: flowers, chocolate, jewelry, pricey dinner. The same, year and year again.
This year, mix it up.
Valentine's Day can still be a sweet treat full of pleasant surprises. Give your wallet a break by checking out Leafbuyer's Valentine's Day Deals, and give your soul a reboot by foregoing expensive jewelry and instead opting for a green-inspired spree.
With these 10 products under $50, you'll find romance in a different kind of flower. And make
This year, Valentine's Day isn't limited to chocolates. While chocolate edibles are an obvious(and delicious) gift choice, cannabis-infused goods come in so many varieties that there isn't only one option. Give based on your beloved stoner's preference and tastes; keep in mind, beyond weed bars and brownies, there's also gummies, beverages, taffies, truffles, and more. The options are limitless, and usually very affordable.
Pipes are pieces of art that can actually be used. Your significant other will ooh and ahh in admiration upon receiving a hand-crafted, personable gift. For a super wide selection of pipes and accessories that's as beautiful as it is affordable, look to Denver's 710 Pipes Head Shop, featured on Leafbuyer.
3. Cannabis Lube
If your New Year's resolution was to be more direct, here's the perfect opportunity to practice. Cannabis-infused lube is a highly recommended item for anyone looking to head to the bedroom with an extra pep in their step. Mixing cannabis and coconut oil, brands like Foria elevate sensual acts and enhance physical connections. This is a gift that will keep on
Who's to say flowers are too cliche Bundle up a bunch of bud, wrap it up with some ribbon, attach a sincere note, and you're good to go! Stay up late into the night smoking the flower and connecting. This gift is guaranteed to lead to a night of budding romance.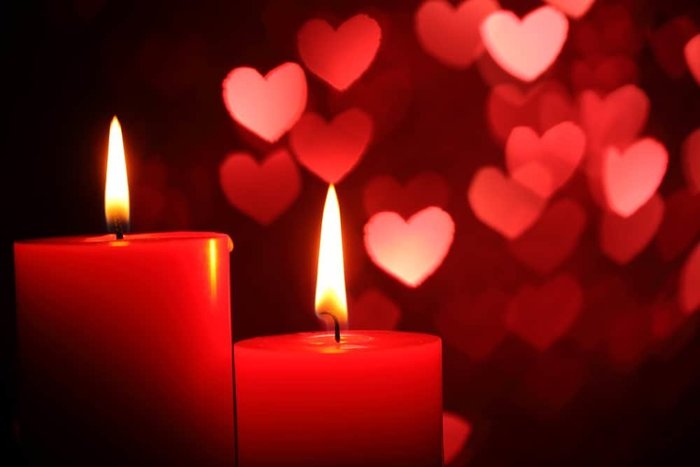 Light up the night in more ways than one. With a cannabis candle, you can add instant atmosphere to any room and indulge in a heavenly mixture of beeswax, soy, and vegetable waxes. Go for sensual and provocative scents for a slow-burn meant to last the whole night, making for a memorable Valentine's Day.
6. Weed-themed Clothing
The phrase "look good, feel good" exists for a reason. Weed-themed clothing is a popular choice for anyone looking to woo their partner with unique and rebellious prints that match their awesome stoner personality. Options include dresses, sweatshirts, socks, shoes, and, if you're feeling adventurous, lingerie for your sweetie.
7. Vaporizers
If you want to mix up the gift-giving, reach for something new, exciting, and a little techy. Electronic cigarettes are a refreshing way to experience marijuana, and they're a fun new toy to boot. For a great selection, turn to Chili Heads Glass and Vape.
Gifting hemp massage oil is two-fold: the present includes both a soothing, fragrant oil and a guarantee for a hands-on massage. Disclaimer: brush up on your back-rub skills beforehand and prepare to up your "thoughtful partner" cred.
9. Custom Lighter
Sometimes being practical is just as rewarding as being whimsical. Gift a customized lighter (Zippo has several options) or opt for a witty "I Bud You" for the ultimate night of green-powered giggles.
10. Box of Joints
For the ultimate presentation of love, grab an empty box (heart-shaped is preferred), and fill it with a giant stash of pre-rolled joints. Get them all from one dispensary or spread the love; choose your partner's favorite kind or branch out with all different flavors. No matter how you twist it, this gift is an affordable, thoughtful, and epic Valentine's Day gift, surely wrapped and rolled with extra love.
710 Pipes and Chili Heads are proud partners of Leafbuyer.