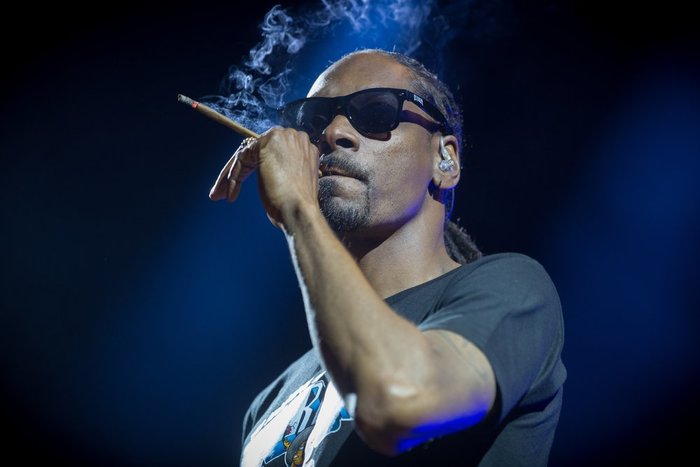 Tinseltown is known for having a good time, and if you have ever thought some of those good-time parties may have included Mary Jane, you were right. Pineapple Express actor Seth Rogan says that once he was smoking a doobie at a party while chatting with Steven Spielberg. Celebrity stoners are a dime a dozen in Hollywood, and many people on the celebrity stoners' list aren't shy about sharing their happy tales.
Willie Nelson
Longtime cannabis connoisseur and country musician Willie Nelson not only enjoys smoking marijuana regularly, he also has a line of CBD products called Willie's Reserve. Nelson has never been shy talking about his love for happy tobaccy and once smoked a doobie on the roof of the White House in the 1970s.
"Getting stoned on the roof of the White House, you can't help but turn inward. Certain philosophical questions come to mind, like how the f**k did I get here?" he wrote of the experience in his book. Nelson has also said that marijuana is good for the country and good for farmers.
"We're on the right side of history. People have spoken with their votes and their dollars. Now that we've proven regulating and taxing is good for individuals and business and states, it's pretty clear that pot is good for America. I'm glad a lot of these guys can come out of the shadows, back into the sunlight. Cannabis is also creating some good opportunities for American farmers," said Nelson.
Snoop Dogg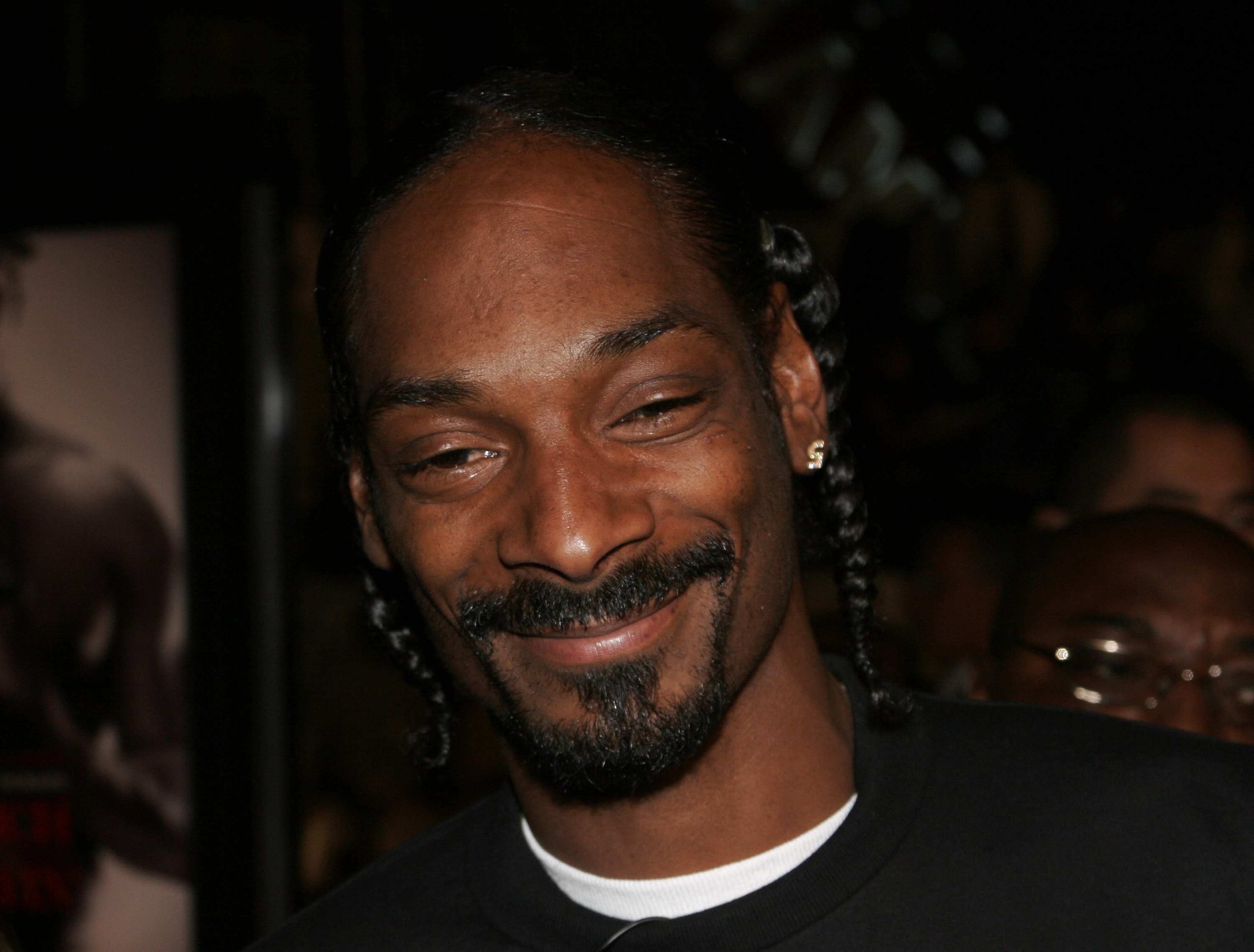 Actor and musician Snoop Dogg is another celebrity stoner who loves weed. The rapper is also good friends with Willie Nelson and the two even recorded several songs together about their love of weed.
Snoop Dogg once said that Nelson was the only person who could out smoke him and spoke about their first time getting high together. "We were chilling in Willie's room, and we were playing dominoes. He's whooping my ass at dominoes, but at the same time he's passing me a paper, a cigar, a vape, a bong and a little Volcano. So, I'm like, 'This old man is really trying to challenge me right now!'"
He said that the two later went to Kentucky Fried Chicken to satisfy those what must have been some killer munchies, and after being asked what his favorite kush was, he replied that it was Snoop Dogg kush, joking that the kush was "always on my mind, it was always on my mind."
The rapper also has a cannabis line called Leafs by Snoop and considers Nelson a close friend. "If you've got a problem with Willie Nelson, you've got a problem with me," said the musician about his bond with Nelson.
Snoop Dogg also told Esquire that the first time he smoked weed was with his uncles while they were drinking Schlitz Malt Liquor Bull. "I went in there and sipped the Schlitz, and my uncle asked me did I wanna hit that roach. And I was like, 'Yeah.' He put it on the roach clip for me and lit it up."
The celebrity stoner also once got high on a field trip to the White House and posted the footage on Instagram.   
Matthew McConaughey
Not only was Matthew McConaughey toking in the film Dazed and Confused, the actor was once arrested for marijuana possession in Austin, Texas. According to the police, the actor was arrested in his home after the police responded to a noise complaint and found the movie star playing his bongo drums in the nude. Police searched the home and arrested the actor after they found marijuana on the premises.
McConaughey seemed unapologetic about the incident. "What's wrong with beating on your drums in your birthday suit? I have no regrets about the way I got there," said McConaughey of spending the night in jail. "But what's the lesson? Shut the window that has the beautiful scent of jasmine blowing in, because it's two in the morning and you might wake a neighbor."
The actor also says that he got snooped while filming a scene with Snoop Dogg for a recent movie called The Beach Bum, noting that the musician switched the prop weed with the real thing. "My snooping happened when it was a scene where I'm going to Snoop, 'I've got writers block,' and Snoop has the magic weed, all right?" said McConaughey.
In an episode of Six Degrees to Willie Nelson, you can enjoy the two actors having a good time while paying tribute to the country star here. Alright, alright, alright.
Whoopi Goldberg
Emmy, Grammy, Oscar, Golden Globe, and Tony-winning actress and comedian Whoopi Goldberg says that the vape pen changed her life and provides great relief for her symptoms from glaucoma. The funny woman was no stranger to marijuana prior to being diagnosed with glaucoma but says that she began to have trouble ingesting the smoke from joints upon quitting smoking cigarettes and now takes sips from her new BFF.
"The vape pen has changed my life. No, I'm not exaggerating. In fact, her name is Sippy. Yes, she's a she. And yes, I named her Sippy because I take tiny, little sips – sassy sips, even – from her. And with each sip comes relief – from pressure, pain, stress, discomfort," wrote Goldberg.
The actress says that she used to take Advil by the handful on a daily basis before discovering the vape pen for ingesting marijuana and no longer needs to take Advil for her eye pain. The actress also has a medical marijuana line called Whoopi & Maya which is available in California and Colorado. She says that the products were created to target pain and provide relief without the intense high.
"For me, I feel like if you don't want to get high high, this is a product specifically just to get rid of discomfort," says Goldberg. "Smoking a joint is fine, but most people can't smoke a joint and go to work."
Goldberg is also a co-host for The View and says that she needs to be clear-headed during the day. "I have a day job where I need to be clear. But if I need it after the show, she's there. And if I don't feel any pain, she stays in my purse," says Goldberg about her friend, Sippy.
Melissa Etheridge
Musician Melissa Ethridge is also a celebrity stoner and medical marijuana activist. She told Forbes in 2017 that she became active in promoting the benefits of cannabis after she was diagnosed with breast cancer.
"I realized 12 years ago when I went through breast cancer and used cannabis to relieve the collateral damage of the crazy chemo that I was on, that cannabis really needed to be taken seriously as a medicine as it was 70 years ago. It was on all of our pharmacy shelves 70 years ago. It's just a shame that Prohibition has kept it from people who could really use it as medicine."
She goes on to say that she became an advocate for medical marijuana the same way she had been an advocate for the LGBT community. "I understand from my work with the LGBT community that advocating can be just as much as coming out and saying, 'I am gay and I am a cannabis user.' That creates change," said Etheridge.
The rock-star also notes how much the stigma is changing regarding the marijuana industry. "It's starting to be taken more seriously as a serious business, and thus I have an interview today with FORBES magazine."
Etheridge was arrested a few short months after the Forbes interview for marijuana possession after her tour bus was stopped in North Dakota. The musician told  Variety that she arrested in her pajamas after authorities found a vape pen in her toiletry bag.
She hoped that the arrest would shed light on medical marijuana and is working on launching her own medical marijuana line in Northern California.
Bill Maher
Comedian Bill Maher has been a celebrity stoner for decades and repeatedly advocates for pot on his show Real Time with Bill Maher on HBO. The comedian says that he uses marijuana a few times per week and sometimes gets stoned for inspiration when he has writers block or doesn't feel like working.
"If I'm staring at the blank computer screen sober, I'm thinking, 'Uh, I don't want to start this, it's an ASSIGNMENT!' Then, as soon as I'm high, which takes about three seconds, it's, 'Oh, this is fun! This isn't an assignment. It's a GAME,'" said Maher.
Other people on the celebrity stoners' list who have admitted to smoking marijuana in the past but have since either slowed down or completely dropped the happy habit include Lady Gaga, Woody Harrelson, Miley Cyrus, Natalie Portman, Mark Wahlberg, Brad Pitt, and Cee Lo Green.