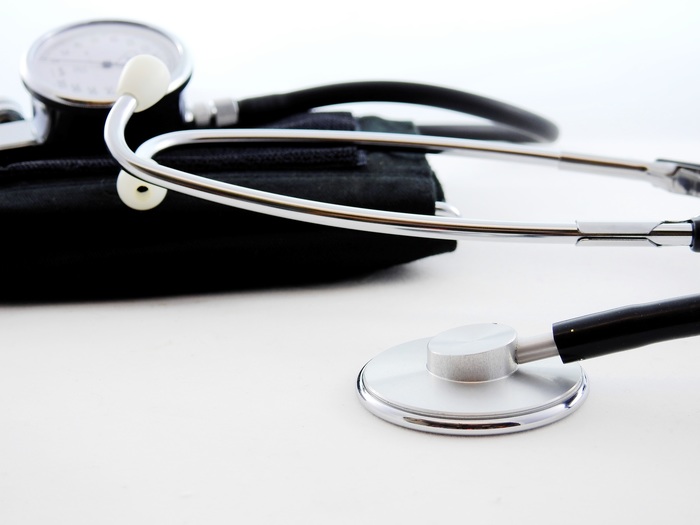 Finding a doctor in LA can be rough, but finding a cannabis-friendly doctor can be even more difficult. In order to ease your pain, we've discovered a few of the best practices in the Los Angeles area so you can find a doctor that will get you a medical marijuana recommendation. Take a look at our overview of California medical marijuana laws to see if you meet the requirements, and check out any of these places or services to have your medical license in a few weeks. Check it out:
Doc 420
If y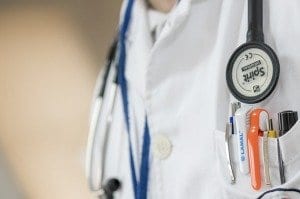 ou've ever searched for a cannabis doctor in LA to help you get your medical marijuana card, odds are you've come across Doc420. This office has made waves in the industry. You've likely seen the brand in the news, on the web, or in the beautiful ads in local publications. Doc420 was founded by Dr. Sona Patel. She has provided medical marijuana recommendations to over 250,000 California residents since 2005. The office is right across the street from Melrose Organic Pharmacy, and the practice has a unique atmosphere of high fashion and glamor. Employees at the practice are all dressed to nines, which makes it an interesting experience overall.
Dr. Patel grew up in Chino Hills and dreamed of being a doctor. She studied medicine in the Caribbean, and after returning ran the family practice and clinic in Hollywood. Often though, she found herself feeling weary of prescribing potentially dangerous pharmaceuticals to patients who could find relief with medical marijuana. When she began prescribing medical marijuana, she found that her patients were getting much more relief from medical cannabis than from the prescription drugs. In 2007 she shut down her family practice and went herbal. Dr. Patel brings a love for the industry and a love for patients together, so if you're looking for a great place to go to get your medical card, Doc420 is the place to check out.
Nirvana Clinic
The Nirvana Clinic is a private practice where the patient will always come first. Nirvana Clinic focuses on educating patients on the health benefits of cannabis as medicine and the best ways to use cannabis. They also aim to help their patients in a safe and compliant manner in regards to medical evaluations and medical recommendations so that people can get the medicine they need.
When the Hollywood medical director of Nirvana Clinic first got started, he had a passionate belief in cannabis as medicine along with the culture surrounding it. He researched independently and found out that cannabis has been used as medicine for thousands of years. He saw value in cannabis, and so he opened the Nirvana Clinic to help patients receive nonconventional meds that would be free of debilitating side effects, unlike most prescription medications he had been prescribing.
6 doctors now make up the Nirvana Clinic, and they help patients each and every day get access to medical cannabis in California. The patients can get off the debilitating meds they have been prescribed and get back to their lives. If you're looking for a great cannabis doctor in California, be sure to check out the Nirvana Clinic. They also offer plenty of coupons and discounts for people facing disabilities, cancer patients, veterans, the elderly, etc. Renewing your medical card here will also earn you a reduced price, so be sure to keep that in mind.
Doctor Frank
In 2012, Dr. Frank grew fascinated by the science behind cannabis and its success in providing relief for a wide variety of medical ailments. He began looking for ways to use marijuana as medicine. He spent 30 years treating and operating on patients with all sorts of medical conditions that often left them with chronic pain. In order to provide people with the relief they truly deserved, Dr. Frank decided to change gears and dedicate his entire practice to helping people with prescription marijuana. After starting in LA, Dr. Frank now serves patients all over the country. He is a passionate advocate after witnessing first-hand the way people can get their lives back when using marijuana instead of prescription drugs. He says, "We've made huge progress in 2016 but we have a long way to go. There are still millions of people who are denied a medicine that could change their lives, and marijuana is still a Schedule 1 drug."
Using eVisit, you can meet with Dr.Frank via webcam to discuss your treatment options. This method is completely legal and helped provide medicine to people who need it and can't make it into the office. If you'd like to get your med card in California without going to a cannabis doctor's office, meet with Dr. Frank.
Heally
Heally is an on-demand medical marijuana evaluation service that connects cannabis friendly doctors with patients via HIPAA compliant and encrypted live video, messaging, and audio. In a few simple steps, you can connect with a cannabis doctor in LA and get your medical marijuana recommendation. Heally has 2 locations, one in San Mateo, and one in Los Angeles. The coolest thing is that if you don't have a computer or internet connection, the folks at Heally will bring you a computer or cell phone and take you online using their cellular data of 4G networks. All you have to do is sign up by answering a few basic questions to create a Heally account. After you create your account, you can meet with doctors online who are all licensed and accredited. You can exchange personal info with accredited doctors in the LA area and speak with encrypted live video and audio. After your evaluation, your doctor will give you a recommendation. For $50, you'll be able to see a doctor and get your evaluation out of the way so you can get to the dispensary for your medicine as soon as your paperwork is verified by the state of California.
Heally is an excellent service for getting in touch with cannabis doctors in California.
Delta 9 Herbal Evaluations
Delta 9 Herbal Evaluations is a clinic where you feel like part of the family. For such a busy shop, the staff makes a point to provide personalized patient care. They'll remember you by name, and the expert doctors will provide an exceptional healthcare experience. Plus, it's very easy to set up an appointment. The doctors will be able to give you a good recommendation along with an extended plant count.
Located in downtown Los Angeles, Delta 9 Herbal Evaluations has something for just about everyone who needs medical marijuana. Your consultation is always free and confidential. They are always accepting new patients along with walk-ins. If you're looking for cannabis doctors that will get you exactly what you want, check it out!