Solace Meds: A Must Visit Dispensary in Fort Collins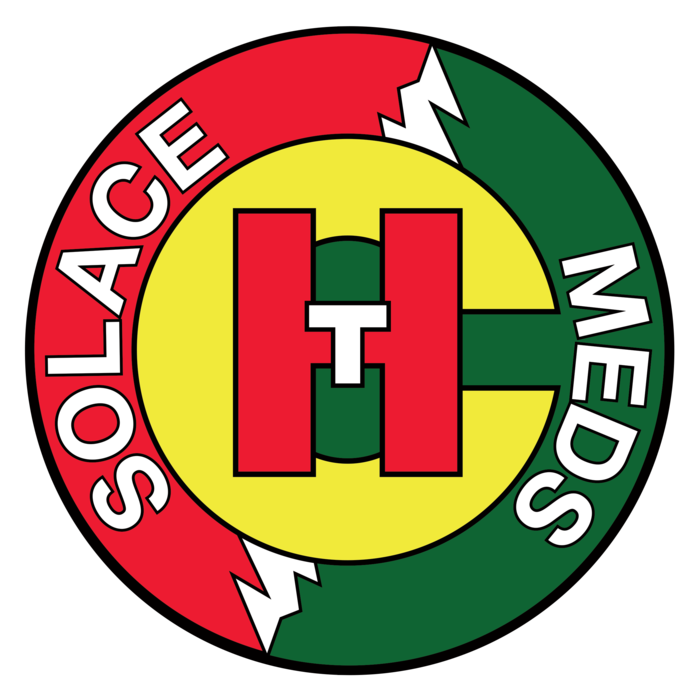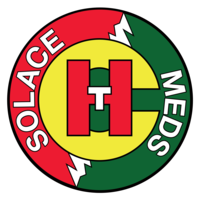 "Striving for excellence is an important part of professionalism in any job. It involves trying to put quality into everything you do. At Solace Meds Fort Collins we work hard to make you happy!"
Above, is Solace Med's core mission statement. They strive to provide the utmost quality product with a great customer experience.
Where Care Meets Convenience
Solace Meds is a popular dispensary in Fort Collins, and they have another location in Wheat Ridge, Colorado. Solace Meds strives to be one of the top one-stop-shops, serving both recreational and medical marijuana customers. While a big portion of their consumer base comes from Colorado State University in Fort Collins, they are also a great popular shop for tourists.
The Fort Collins community is a very active and an upbeat environment. Solace Meds fits right into the community by giving their consumers everything they need in one place. They have anything from fresh flower, cannabis concentrates, edibles, tinctures, topicals, to even seeds/clones.
Due to having both the recreational and medical sides, their menus per side tend to vary.
Recreational Marijuana Dispensary in Fort Collins
Solace Meds just recently became both medical and recreational in Fort Collins. Their recreational side is becoming extremely popular, mainly due to their high-quality flower for solid prices. Their Fort Collins store has a wide range of constantly changing flower options. The menu at the moment consists of strains like Bubble Berry, OG Kush, Blueberry Headband, Aspen OG, Olde Time Bubble Gum, Strawberry Fields, Green Crack, and even Sour Kush. I highly recommend trying out the Sour Kush and the Olde Time Bubble Gum! Pricing typically ranges from $25-$40 for a 1/8 of flower.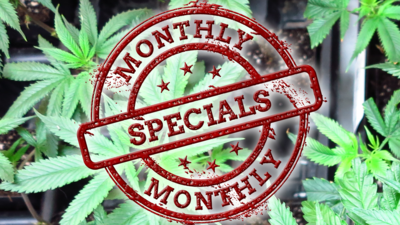 Not only does Solace Meds have a high-quality selection of flower, but they consistently have a variety of cannabis concentrate options available. The main brand of extracts that Solace carries is Boulder Extract's wax and shatters. They also carry a lot of West Edison wax, shatter, and live resins.
Solace Meds also does their own house shatter. Made from Solace's house strains and extracted by Boulder Extracts, pricing is typically around $30 for a gram of wax, and about $40 for a gram of shatter.
Along with these concentrate options are a ton of vaping and cartridge options. Solace Meds offers a multitude of the top of line cartridges. Anywhere from EvoLab's Cartridges to syringes by Karing Kind. Solace carries a wide variety of THC and CBD vape options. They also are a great place to find a wide range of distillate options, including Mahatma's top of line THC distillate.
Solace Meds is also well known for their wide range of edible options, carrying some of the top edibles in the cannabis market. This includes Dixie products, Incredible's Chocolate Bars, Cheeba Chews, CannaPunch, Wana, Americana, Igadi, and much more. Additionally, Solace offers a few tea and coconut oil options.
Medical Marijuana Dispensary in Ft. Collins
Solace Meds is one of the few dispensaries in Fort Collins to have both a recreational and medical side at one store. Medical Marijuana has been the back bone to getting the recreational use of cannabis legalized. This is why it is important for dispensaries to take care of their customers. Solace Meds makes this a priority of their medical dispensaries.
Not only does Solace Meds provide their med cardholders with an amazing variety of products, but they make sure they are receiving the top notch flower as well. Their menu consists of strains like Purple Krypt, Grape Ape, Ghost of Leroy, Midnite, Cindy Haze, Strawberry Cough, Pac 10, and even some Chem Dawg. All phenomenal strains, however, their Ghost of Leroy is one of the best. Pricing is usually around $20-$30 for a 1/8.
Like their recreational side, Solace's medical side has a very nice marijuana concentrate selection. They carry Boulder Extracts, Dabble Wax and Shatter, Better Concentrates, and even Ebbu Rosin. Along with their strong selection of concentrates, is a large option of vape set ups. They focus on having a wide range of THC to CBD options with a higher potency than the recreational side.
At Solace Meds, they make sure to provide their medical cardholders with a wide option of medicines. They carry a huge line of medical marijuana edibles. Anywhere from gummies, chocolates, teas, hard candy, to items like tinctures.
Solace Meds has a lot of different tincture options to fit a multitude of customer needs. Anywhere from a 1:1 ratio of THC and CBD to a specifically concentrated Delta-9 tincture.
Solace Meds is a great one-stop cannabis dispensary for any marijuana smoker in Fort Collins. Their quality product mixed with their great customer service is what makes them stand out. They even offer a loyalty program to any customer who would like to sign up. This program simply gives back to the customer for shopping with Solace.
Loyalty members are also the first to be notified when new deals are available. Solace Meds has even partnered with Leafbuyer Technologies, ensuring their menu and deals are easily available to all consumers. Overall, Solace Meds is a great local dispensary that provides an excellent shopping experience!