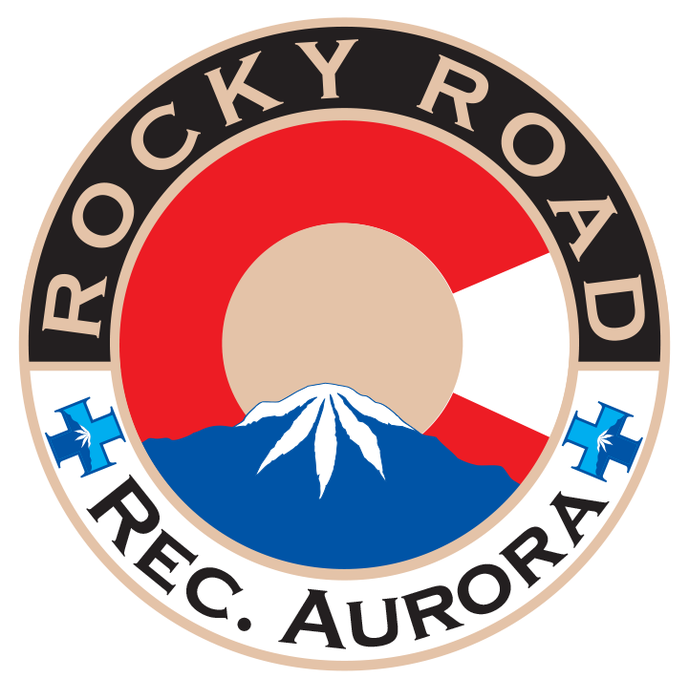 The cannabis industry is growing at an incredible rate. Right now, there are more marijuana dispensaries in Colorado than there are Starbucks. While this variety can be great for consumers, it does make for some intense competition amongst dispensaries.
This forces each dispensary to find their own niche in the Colorado market. It takes something truly unique to make a dispensary stand out from the rest. Not only is it difficult for a store to develop their own brand, but a lot of ideas have already been taken.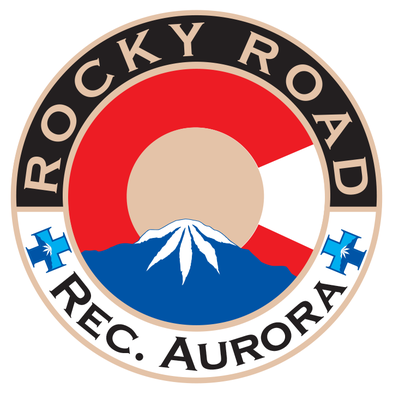 However, Rocky Road Aurora, a recreational dispensary with an enormous top-quality concentrate selection, has leaped ahead of the competition and carved out space for themselves in this hypercompetitive market. They are now the #1 dispensary in Aurora and are quickly spreading their popularity across the state.
How did they make this happen?
Rocky Road Aurora has built one of the largest concentrate selections in the state. They call this massive selection their Concentrate Corner.
Selling Happiness
"Not only does our store sell an amazing variety of products, but we want to be known for selling happiness."

-Michael Scialfo, General Manager
Rocky Road Aurora puts a high premium on providing world-class service alongside world-class cannabis products. Instead of simply focusing on product selection, Michael took it one step further and cultivated a truly one-of-a-kind team at Rocky Road Aurora. Friendly, knowledgeable dispensary staff coupled with an outstanding selection makes for an uplifting shopping experience for everyone who steps through their doors.
Unlike many other dispensaries in the industry, Michael has retained nearly half of the same staff that he started this store with; no small feat with a staff of over 21 people. This shows the passion and loyalty that Michael has for his team and their dedication to Rocky Road Aurora's mission. Here, Michael and his staff have created an environment that allows them to "sell happiness" across the board. There is no leaving this store without a smile on your face.
Concentrate Corner
Rocky Road Aurora is different from other dispensaries in one major way. When it comes to concentrates, most stores focus on processing their own products. This means that they take their own flower and send it to an extraction company to make the concentrates. This typically allows for a cheaper product, but it's not always the best quality. Rocky Road Aurora couldn't stand to sell sub-par products, so they've decided not to process any of their own concentrates.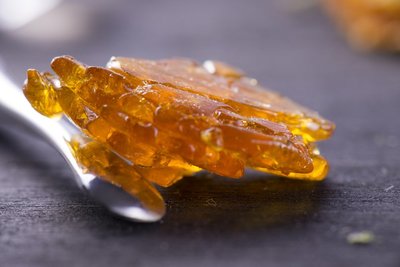 When they first opened the store, their concentrate selection only included 2-3 brands, and Michael saw that this was beginning to be a problem. He realized that without processing their own product, they were going to need something unique to bring people in.
Rocky Road Aurora chose to shift their focus to providing the top selection of brands, strains, extraction methods, potencies, and even consistencies on the market. Over the years, Michael and his team have built their selection from 2-3 vendors up to 20 plus different concentrate brands. They have every type of concentrate you can imagine: wax, shatter, live resin, distillate, rosin, and even terpenes.
A Small peek at Their Menu:
Happy Camper: A very popular concentrate brand that is based out of Bailey, Colorado and is one of Rocky Road's top brands. They carry a variety of Happy Camper's Shatter.
Love Oven: They are known primarily for their edibles, but they also produce some phenomenal concentrates. Rocky Road Aurora works closely with Love Oven to bring their line of concentrates to consumers. Their line of wax and shatter is known as Concentrated Love.
Lab 710: They focus on bringing the consumer a product with consistent quality. Their method of extraction is butane hash oil, and it's run through a closed loop system to produce high-quality wax and shatter.
Shift Refinery: A top-notch concentrate brand that puts a high value on producing safe and consistent products. They sell a variety of wax and shatter.
TR Concentrates: A well-known concentrate brand that adds to the huge Rocky Road selection. They sell a variety of shatter and wax.
Silverpeak Farms: One of Rocky Road Aurora's top rosin brands. Rosin is a completely solvent-less concentrate.
West Edison: A very consistent and popular brand of concentrates. They are always listening to consumers and improving, and they're dedicated to providing a quality product at an affordable price.
Quest Concentrates: Another well-known brand in Colorado. They sell budder, wax, and shatter.
Incredible Extracts: One of the largest concentrate brands in the state. They produce extremely high-quality shatter.
Harmony Extracts: One of the highest-quality concentrates on the market. They produce a variety of live sugar, shatter, and wax. Their products are completely solvent-less and their live sugar typically tests in the high 90% THC range.
These are just a few of Rocky Road Aurora's selections, and they are constantly changing. Their concentrate display is one of the biggest displays in the state, and it's always getting bigger. In fact, they have plans to start carrying a new line of wax, shatter, and live resin by Chronic Creations. They even carry a robust selection of different vaping options, including EvoLab's full line of cartridges.
Rocky Road Aurora is also one of few dispensaries to carry old school bubble hash. They sell it by the gram and even have bubble hash joints by Fresh Baked. They also offer caviar joints by Kaviar. Rocky Road Aurora's pricing typically ranges from $25 – $40/ gram of wax or shatter, and $30+/ gram of live resin, rosin, or distillate.
Rewards Program and Upcoming Deals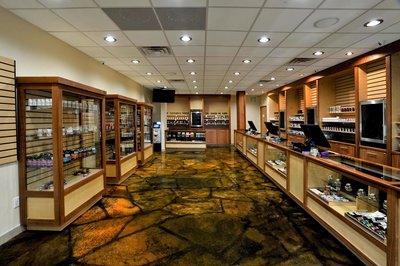 Rocky Road Aurora believes in passing on their savings to their customers. They offer a wonderful rewards program that has grown to over 8,000 people. The program is based on a point system. Every time you shop with Rocky Road Aurora, you'll receive 20 points on your account.
Then you can use your points to get anything from a free lighter to a half-price gram of wax or shatter. It is a great way for the store to show their appreciation to their customers.
Rocky Road Aurora's cannabis deals are always changing, but they always place a high value on offering completely fair prices. They want to help their customers get their medication without taking their savings. For more information on deals, products, and locations check out their Leafbuyer Page or just give the store a call!
The Future of Rocky Road Aurora
There's a bright future ahead for Rocky Road Aurora. As the word continues to spread about their massive Concentrate Corner, it is safe to say they will do nothing but grow. With a remarkable team and a GM like Michael at the wheel, Rocky Road Aurora will continue to drive their mission of "Selling Happiness" to the great people of Colorado. Go give Rocky Road Aurora a visit and see this crazy selection for yourself. Who knows, they may just become your next go-to store!
Rocky Road is a proud partner of Leafbuyer