Mary Jane is Not Breaking the Grass Ceiling Just Yet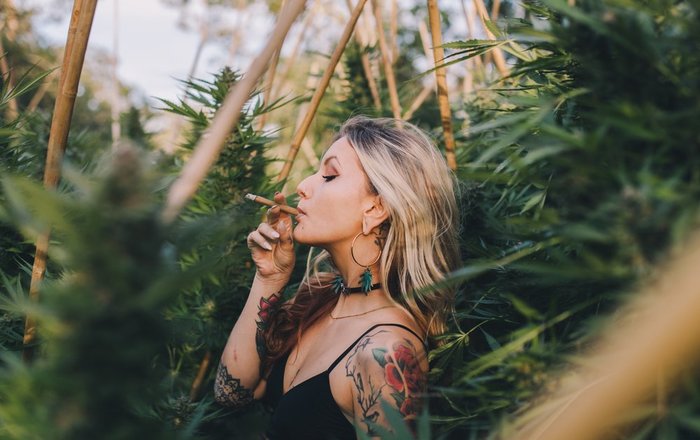 Colorado Public Radio reported Tuesday that women are struggling to enter the male-dominated marijuana industry. According to a survey reported by CBS News, there has been a decrease in the amount of women executives in the marijuana industry.
The survey was conducted by Marijuana Business Daily and compiled from a survey of more than 500 people in the marijuana industry. Interviews with 567 marijuana business owners and senior executives found that only 36 percent of marijuana businesses had women in executive positions. Furthermore, that number decreased from 36 percent in 2015 down to 27 percent in just two years.
Eli McVey is an analyst with the Marijuana Business Daily and said that mainstream patriarchal executive structure could have crossed over and infected cannabis culture. At least 80 percent of more than a dozen Fortune 500 companies are men, according to Fortune Magazine.
72 Percent of Marijuana Executives are White Males
Seventy-two percent of the male executives are white. The legal marijuana market has been dominated by white males and excluded many, but some women are still forging ahead in the industry and paving the way.
Danielle Schumacher is one woman cracking the grass ceiling in the marijuana industry. Schumacher co-founded a company in San Francisco in 2014 that aims to diversify the marijuana market called THC Staffing Group. Schumacher says that a noticeable number of women have entered the industry since states began legalizing the drug, albeit gradually.
A trio of Black women have also partnered together and entered into the marijuana industry with Cannaclusive, an educational media company focused on branding for diversified audiences.
Owners of Cannaclusive Mary Pryor, Charlese Antoinette, and Tonya Rapley-Flash began the company with hopes of spreading the wealth dominated by the 1 percent. The women say that minorities entering the cannabis industry could be the last opportunity for such a feat. The legal marijuana market is expected to earn more than $40 billion by 2021, and the women want to earn a part of the pot pie as well as help others get themselves a piece of prosperity.
Alaska resident Jane Stinson said that she decided to enter the marijuana industry after a 20-year-career working for a pipeline company. She said when her mother was suffering from cancer, she wanted to find ways to help her cope with the side effects, and it just so happened to coincide with the drug becoming legal in her state, which opened the door of opportunity. Stinson said that it was difficult, but she managed to open one of the first pot shops in the state and now has more than a dozen employees.
More groups centered around networking for women entrepreneurs have increased as well. Women Grow is an organization designed to help women succeed in the marijuana business. The organization was founded in Denver back in 2014 and helps to empower, educate, and connect women aspiring to join the burgeoning industry. The organization sponsors events and programs to connect individuals and industry executives.
Marijuana industry advocates say that passing legislation expunging minor marijuana offenses is one way to invest in diversifying the marijuana industry. San Fransisco and Seattle have vacated marijuana convictions automatically in an effort to eradicate the damage done to minority communities during the failed drug war.
San Francisco is also implementing a program to help people enter the legal market from the illegal market. Filmmaker Windy Borman's documentary "Mary Janes: The Women of Weed" reveals her journey into the marijuana industry. Borman agrees that providing licensing and opportunities for women and minority entrepreneurs is a good way to invest in diversifying the marijuana market.
There is not sufficient data on minorities and women in the marijuana industry, but the state of Massachusetts has said that they will conduct a study to monitor the number of license holders in the state and record the number of women and minorities entering the legal marijuana market.