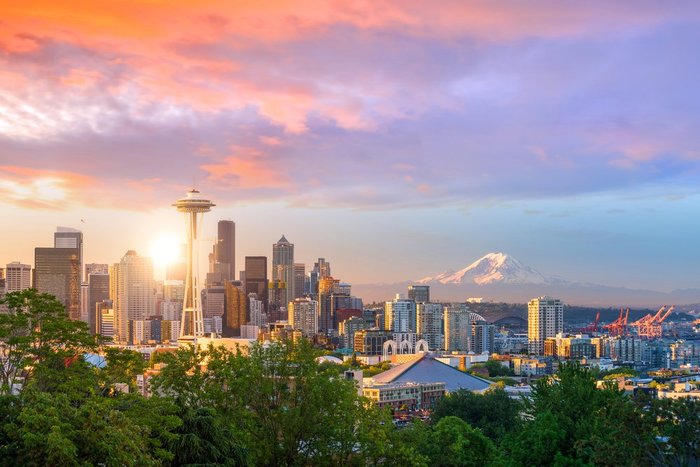 If romantic comedies from the nineties are any indication, Seattle is a wonderful place to be. It's got everything necessary for a fun-packed day trip: breezy city scape views, the Space Needle, and, importantly, legalized weed.
A vacation to Seattle wouldn't be complete without checking out the top local dispensaries, distinct landmarks, and the pot-tourism that makes the city a top-notch herbal destination. It's sleepless for a reason.
Spend a day in Seattle, exploring the city and the marijuana tourism it has to offer
Dispensaries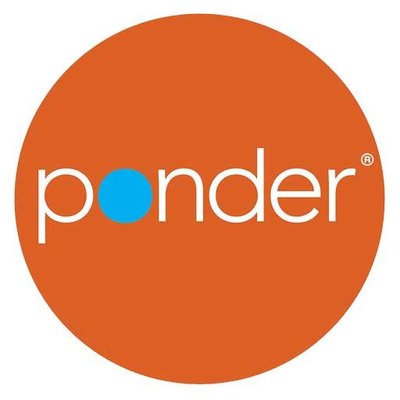 Known as "the friendly neighborhood pot shop," Ponder is a sleek and cool addition to any Seattle day. Ponder is located on Union Street and has a diverse menu featuring fresh flower, tons of edibles, plenty of tinctures and concentrates, and a wide selection of topicals and cannabis-infused products.
Products to check out
Wildflower Lavender Soap. To complete the boutique experience, check out the line of soaps available at Ponder; they're made with CBD, ensuring for a peaceful wash. With fresh scents and all-organic ingredients, CBD soaps are a great choice for anyone looking for relaxation and tranquility.
While you're there
If you're in Seattle, you absolutely must go see the Space Needle, arguably the city's most famous landmark. Thankfully, the giant, saucer-shaped building is conveniently located nearby Ponder, in the Lower Queen Anne area.
The needle was created in 1962 for the World's Fair, with an "Age of Space" theme that will heighten your high; it is 605-feet tall, with panoramic views of the Pacific Northwest, with a whip-fast elevator taking visitors to the top.
Pot Shop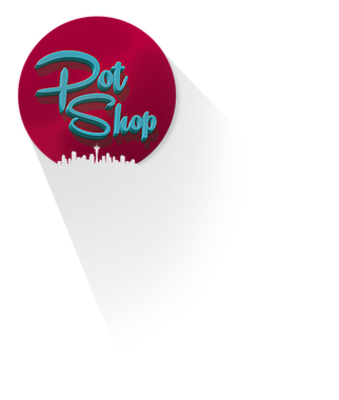 Considered a longtime Seattle staple (since 2011), Pot Shop boasts a deeply rooted history as the oldest marijuana dispensary in the city. Located in the Fremont neighborhood, Pot Stop has a wealth of options, from top-shelf to unmistakable deals. They are worth stopping by on a history merit alone—go see how they have influenced the current landscape of cannabis in the city.
Product to check out:
Pure Kush by Washington Bud Co. Noted as a Pot Stop staff favorite, Washington Bud Company's Pure Kush is a boutique brand of marijuana. The bud is sealed inside a convenient bag, grown with a rigorous anti-mold and pest management system, and grown with care and happiness in mind.
While you're there:
Go to the place where adventures are created: Geocaching HQ. For novice geocachers, the outdoor recreational activity involves using a GPS to seek containers, spread all over the world with small cashes, at specific locations marked by coordinates. Geocaching is a treasure hunt, with real-life results.
Over at Seattle's HQ building, the tools for geocaching adventures are both created and maintained by developers, artists, and a large community. There's ton of fun, interactive information and exploration at the building, located conveniently close to Pot Stop.
Diego Pellicer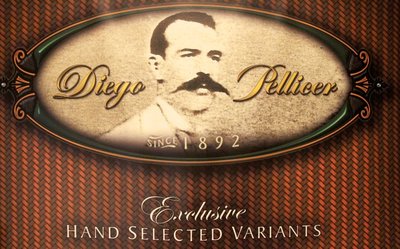 The dispensary with the peculiar name is quite spectacular; Diego Pellicer is a highly esteemed pot shop located in South Seattle. It has gained widespread attention thanks to its extravagance and reputation as an upscale source of legal marijuana.
The interior design is breathtaking, featuring imported tiles from Spain, live flowers from Hawaii, and handmade cabinets; the aesthetic is reminiscent of ancient palaces and luxury jewelry stores, with an air of utmost sophistication. Diego Pellicer offers locations in Colorado as well.
Products to check out:
Blaze Vanilla Cola. For any hot day, crack open a refreshing Blaze Vanilla Cola—infused with cannabis for a stimulating high. It's sweet, delicious, and cold—a winning combination that pairs nicely with the regal tone at Diego Pellicer.
While you're there:
Also located in the SoDo area of Seattle are Safeco and CenturyLink fields—home of the Mariners and Seahawks. During baseball season, pick up a cheap ticket and enjoy the comforts of the Mariners' home stadium. Football season may require more planning but would be the perfect complement to a Diego Pellicer trip. Pair the elegance of the pot shop with the gruffness of a professional sports game for a well-balanced day.
Suzie Q's Wellness Center and Collective Garden

Founded in 2008, Suzie Q's Collective Garden has become a sanctuary for locals and visitors alike searching for their own piece of natural healing and tranquility in the Haller Lake area. This dispensary is a cool and calm landmark itself, having a deep history of providing those in need with herbal care. Gardening is, as you know, soothing to the soul.
Products to check out:
Girl Scout Cookies Strain. Known for their fresh and lovingly cultivated flower, any strain choice at Suzie Q's is a step in the right direction.
While you're there:
Expand your leafy appreciation to the plants at Dunn Gardens—one of Seattle's historic landmarks. Swap one kind of garden for another and take a stroll down a lush, green paradise of trees, sweeping lawns, sharp shrubs, and noble designs.
Dunn Gardens was created in 1915, and continues to be a place of pause, admiration, and introspection. Light up and enjoy your high in a place of tranquility and inspiration.
Tours
Among activities for pot lovers to do in Seattle are marijuana tours. These are a hands-on approach to learning about the pot industry on an intimate level, with a high dose of fun. Theses guided tours are popular throughout the city.
Seattle Excursion, by Kush Tourism
Kush Tourism gives a comprehensive look into the cannabis world in Seattle through their flagship tour. The activity goes through four different locations throughout the city, starting at a recreational dispensary in the SoDo neighborhood. Then off to a glass-blowing class, next is the city's first grow facility, and a grow-shop combo for the last stop.
The excursion is a three-and-a-half-hour introduction into the local weed scene and is a great way to spend an afternoon.
Show Me Seattle Vice Tour
We've all got our vices. Thankfully, they aren't usually showcased to strangers. Show Me Seattle, however, has created a fun tour that shows off Seattle's different vices and how they made their way into the city. Stops are made at a local distillery, several marijuana dispensaries, and a tasting room for wine, cheese, and meats. While weed is a featured topic of conversation, there's an opportunity to learn about other no-good industries as well—a bonus, in our book.
Seattle Green Adventures
Staying true to name, Seattle Green Adventures takes visitors into an herbal dream. Different packages offer customizable tours, including dispensary stops, glass blowing activities, airport pickup, cannabis meals, cultivation visits, and edibles baking classes. When you're able to choose your own adventure, it's hard to go wrong.
The Original Cannabus
What's even more exciting than a party bus to take you on a tour of Seattle? A Cannabus, of course. The Original Cannabus is a three-hour tour that offers a fun-packed ride through the city, featuring entertainment, marijuana gardens, dispensaries, historic (to the cannabis world) spots, and a highly fun buzz, right off the bat.
Classes
If tours aren't your thing, commit to a one or two-hour class instead. Classes are held in safe and non-judgmental environments, where participants can get high at their own pace.
Puff, Pass, and Paint
For the artists out there, try your hand at Puff, Pass, Paint. These classes are fun, puny, and worth the buzz. This company has been offering their weed-and-paint classes since 2014, spearheading these all-inclusive sessions. They supply the paint, brushes, and canvases. It's BYOW (bring your own weed), and consuming marijuana is not a requirement, though it's highly encouraged.
Whether your day trip to Seattle includes hitting up all the best dispensaries, sightseeing the famous landmarks, taking toking tours, or hitting up a 420-friendly class, Leafbuyer can guide you to the best deals near you.