Diego Pellicer - Seattle
2215 4th Ave South,
Seattle, WA 98134
206-624-0070

| | |
| --- | --- |
| Retail | |
Diego Pellicer is the Rolls-Royce of recreational cannabis dispensaries in Seattle, Washington. This elegant pot shop serves the SoDo neighborhood and visitors to the nearby SafeCo and CenturyLink Fields. It has an upscale feel reminiscent of a high-end jewelry store and plenty of top-shelf cannabis products for sale, but Diego Pellicer always carries plenty of buds, concentrates, and edibles at reasonable rates for the price-conscious 420 enthusiast. Diego Pellicer is open Monday-Saturday from 9 am to 10 pm, and Sunday from 9 am to 9 pm.
Hours of Operation
Monday
9:00 AM - 11:45 PM
Tuesday
9:00 AM - 11:00 PM
Wednesday
9:00 AM - 11:00 PM
Thursday
9:00 AM - 11:00 PM
Friday
9:00 AM - 11:00 PM
Saturday
9:00 AM - 11:00 PM
This dispensary does not have any deals online.
You can find deals now at these nearby businesses:

The Green Door - Seattle
1.2 mi from this location

Ruckus Recreational Cannabis
2.8 mi from this location

Mr. O.G.
4.9 mi from this location

Canna Republic
7.7 mi from this location

Greenside Recreational - Seattle
8.2 mi from this location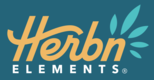 Herbn Elements
8.8 mi from this location

365 Recreational Cannabis - Seattle
12 mi from this location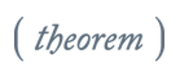 Theorem Cannabis
12.6 mi from this location

Greenside Recreational - Des Moines
13.3 mi from this location