Marijuana Edible Snacks for the Big Game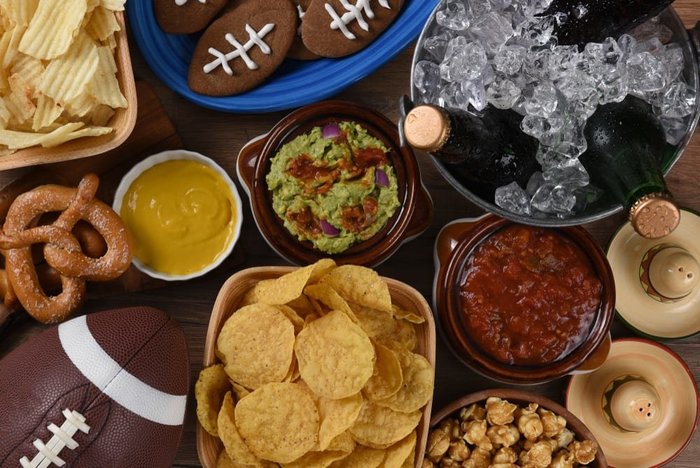 Let's face it, snacks for the Big Game are the ultimate munchies for when you're high and looking for a quick and delicious fix. They're usually cheesy, deep fried, and easy to eat with your fingers – the perfect combination for the super stoned. So how could you possibly improve the perfect football, friends, and food trio? Add some weed, of course! All your favorite Football snacks can be improved with just a little bit of cannabis.
Ditch the joints, bongs, and pipes this season for the effective two-in-one edible marijuana snacks for the Big Game. The longer the game goes on, the higher you'll be! Just be careful not to overdo it on these delicious cannabis-infused snacks. Your team may not always win but you can sure bet these edibles will! So find your perfect weed strain and get ready for the highest game of your life.
Soft Pretzels with a Cannabis-Infused Beer Cheese Dip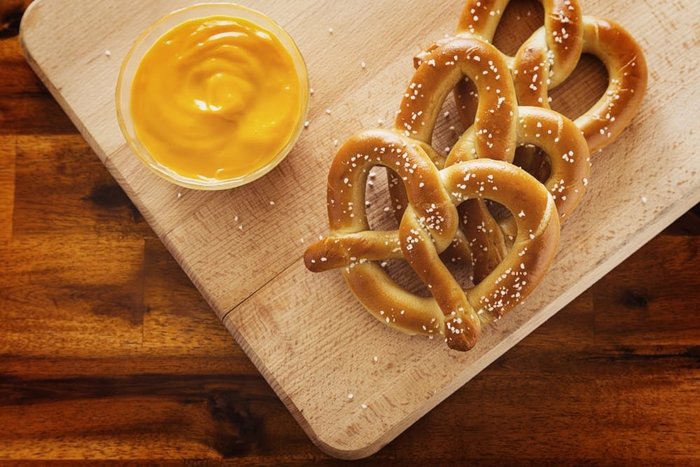 If you want to impress your guests with your game-day snack game, then look no further than this surprisingly simple recipe for soft pretzels with dip. Cannabis-infused dip, that it! You can whip up these homemade pretzels for all with a special beer cheese dip to add that edible kick.
Ingredients:
1 1/4 cups warm water
1 tbsp sugar
1 pinch salt
1 packet active dry yeast
4 cups flour
2/3 cup baking soda
1 egg (beaten)
2 cloves garlic
1 shallot
16oz cheddar cheese (shredded)
4oz soft cream cheese
1 tbsp cannabis-infused oil
1 12oz bottle beer
Directions:
In a large bowl combine the hot water, sugar, salt, and yeast and set aside for ten minutes. Once the yeast is activated (bubbling) add the flour starting with small portions of flour and gradually working up to more. Thoroughly mix each time until completely combined. When all the flour is integrated, turn it out of the bowl and knead until slightly elastic for about five minutes. Place in an oiled bowl and set aside in a warm, draft-free area to allow the dough to rise (about one hour).
Turn your dough onto a lightly floured surface and separate into eight evenly sized pieces. Roll each piece into a rod shape for easy and delicious pretzel sticks. For the classic pretzel shape roll dough until about a foot long and shape into a pretzel. Let your pretzels sit under a kitchen towel as you heat up the water.
Bring ten cups of water to a boil and add your baking soda. Once boiling, begin poaching your pretzels for 30 seconds each. Remove pretzel from water and place on a lightly oiled baking sheet for the next stage.
Brush all the poached pretzels with an egg wash and coat generously with salt before baking at 425 degrees Fahrenheit for around 15 minutes or until pretzels are dark brown in color.
For the beer cheese dip, sauté garlic and shallots in your cannabis-infused oil until translucent. Add the beer and bring to a simmer before adding cream cheese. Mix completely and slowly add your shredded cheese. Stir until melted and serve immediately with fresh, homemade pretzels.
Weedy Buffalo Wings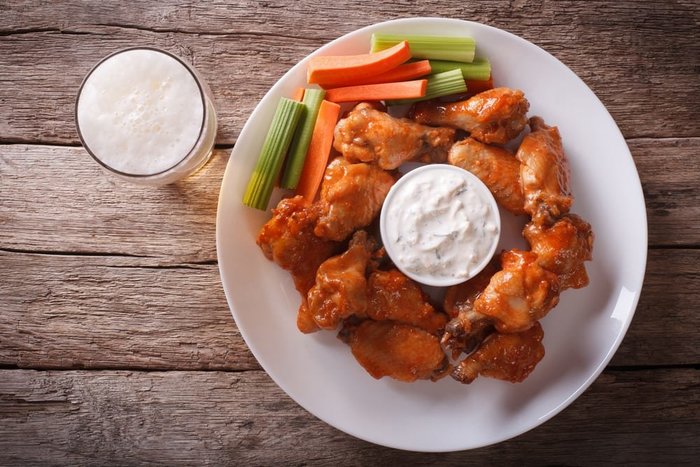 Buffalo wings can easily be the centerpiece of any football game menu. Add a little weed to the mix and you'll have to run defense on these tasty edible snacks all night. You can make your wings as spicy, crispy, and weedy as you want – just don't leave them out of your snack spread for the Big Game!
Ingredients:
1lb chicken wings
1 stick cannabis-infused butter
6 tbsp Crystal hot sauce
Salt and pepper to taste
Directions:
Preheat oven to 425 degrees Fahrenheit and arrange your completely thawed chicken wings on a baking rack. Sprinkle the meat evenly with salt and pepper.
Once the oven is preheated place the wings in the middle rack and bake at 425 for 40 minutes, flipping halfway through.
While the chicken wings are almost done cooking melt your canna-butter in a saucepan. Whisk together with the Crystal hot sauce or whichever hot sauce you prefer. Feel free to get creative here! Just make sure to mix and serve your cannabis-infused buffalo wing sauce quickly to avoid curdling it.
Serve the wings tossed in your cannabis-infused buffalo sauce for a real game-day treat.
Special Hummus and Veggies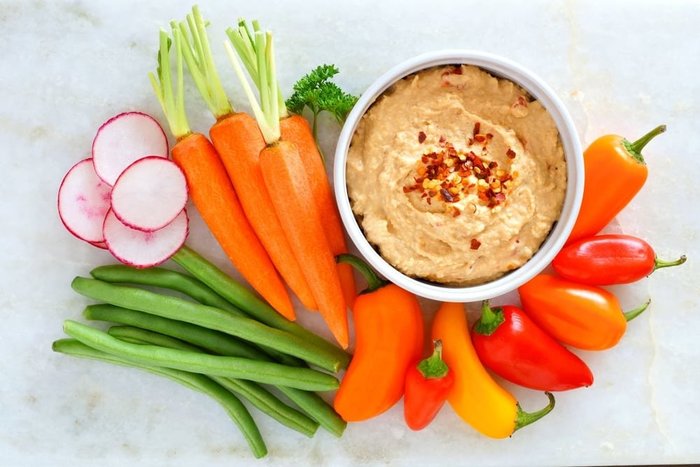 For all the vegetarians out there waiting for their meatless marijuana Big Game snack, we have cannabis-infused hummus recipe that is delicious, healthy, and potent. You'll never look at this snack the same way again after experiencing the fantastic high that cannabis-infused hummus can pack.
Ingredients:
1 can chickpeas
1/3 cup tahini
2 cloves garlic
2 tbsp lemon juice
1 tsp cumin
1/4 cup cannabis-infused oil (olive or canola work best)
Veggies for dipping
Salt and pepper to taste
Directions:
Combine in a blender the tahini and lemon juice until blended. Add the chickpeas, cannabis-infused oil, garlic, and cumin.
Continue to blend until thoroughly integrated. If the mixture is too thick add water one teaspoon at a time until desired texture is achieved.
Serve this cannabis-infused hummus fresh or save it for later! Just set out some veggies and chips for dipping and you're done.
Disclaimer: All information on this site is for reference purposes only. Leafbuyer is not responsible for the outcome of any recipe you try from the Website, or any website linked to from this site. You may not achieve desired results due to variations in elements such as ingredients, cooking temperatures, typos, errors, omissions, ingredient quality/potency, or individual cooking ability. Recipes available on the Website may not have been formally tested by us or for us and we do not provide any assurances nor accept any responsibility or liability with regard to their originality, quality, nutritional value, or safety. The cannabis amounts specified in this recipe are a loose suggestion. You should adjust the amount based on desired potency and the strength of your cannabis.