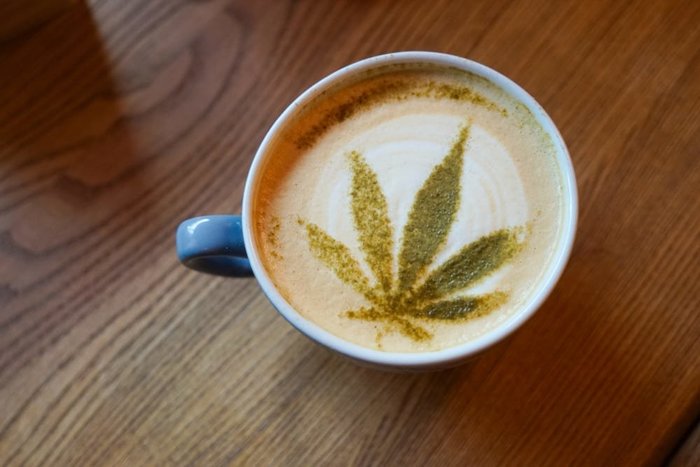 Despite the growing popularity, getting advertising and marketing coverage for CBD or any other hemp or cannabis product is a challenge for manufacturers. As products sitting in a gray area of legalization and carrying decades of stigma, many mainstream media outlets are hesitant to provide air time for anything associated with the illustrious herb.
As one of the most significant marketing opportunities of the year, touting more than 100 million viewers annually, the Big Game traditionally holds the honor of being the place to be seen. Viewers expect commercials from beer and beverage makers, foods and personal care products, automobile manufacturers, and others, but they won't see any medical marijuana or CBD commercials... at least not on the silver screen.
On the other hand, those lucky enough to attend The Big Game at Mercedes-Benz Stadium in Atlanta, will get the opportunity to witness history in the making, both on, and off, the field.
CBD Coffee Claims Spot at The Big Game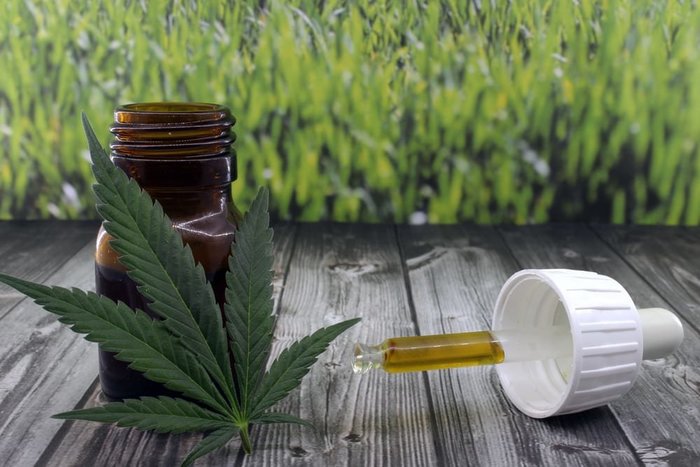 Baristas Coffee Company plans to run a unique set of ads on-site in Atlanta for the big game, advertising their CBD-infused coffee. After being denied media placement by ReelTime Media, the coffee company joined forces with Canna Broadcast Media who got the deal done.
Based in Washington, Baristas Coffee Company is one of the fastest growing online coffee retailers in the world. Their top-selling product is their White Coffee which boasts under-roasted beans with a lighter taste and much higher caffeine level.
EnrichaRoast CBD Coffee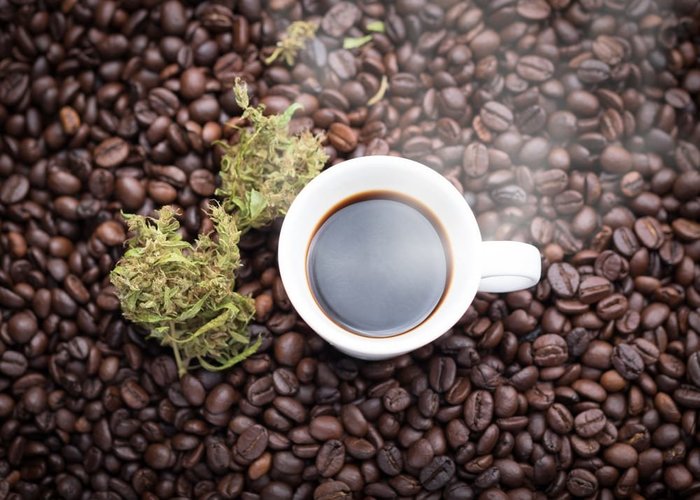 However, it's their EnrichaRoast CBD Coffee which is set to steal the show on Sunday, February 3rd. Infused with 60mg of CBD in every two-ounce package of this ground espresso blend, the South American beans come to New York City where they are roasted to a sweet, medium acidity which provides a smooth, pleasant experience. This coffee offers the perfect blend of CBD and caffeine to keep you buzzin' through the day.
Baristas partnered with Flower Power Coffee Company to use their proprietary infusion technology which introduces CBD to the beans after they've been roasted. Flower Power's team calls themselves "modern day hippies" on a mission to provide non-mind altering infusion in coffee and edibles.
In an interview on Nasdaq.com, Richard Roocroft, Flower Power Head of Global Sales and Marketing, stated: "Working with one of the best known coffee brands in America, Baristas Coffee, to create a product that will be able to help so many people navigate their daily lives is a big win for us at Flower Power. We are very confident in the quality of the product being produced and having the Baristas brand will enhance the adoption and credibility of CBD coffee on a global scale."
However, one glance at the price tag, and you quickly see, this is no ordinary cup of joe. At $25 per two-ounce package, this may be the gold standard for coffee aficionados. In fact, at that price, it's in the same price range as Kopi luwak, the most expensive coffee in the world, which is made in Vietnam by gathering the coffee beans which have already been eaten (and furthermore, excreted) by a small rodent called a civet.
Limited Message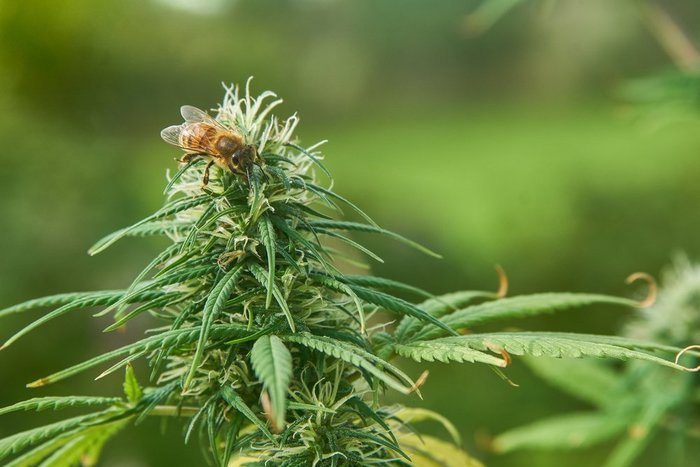 While we can't be sure what the ads will contain, its safe to assume the product won't mention any health benefits of the cannabinoid. However, Baristas EnrichaRoast CBD Coffee ads are set to run throughout the day both inside and outside of the stadium. Additionally, they are offering fans the opportunity to message halftime performers, Maroon 5, as part of their advertising campaign.
Mainstream Still Not Ready for Medical Marijuana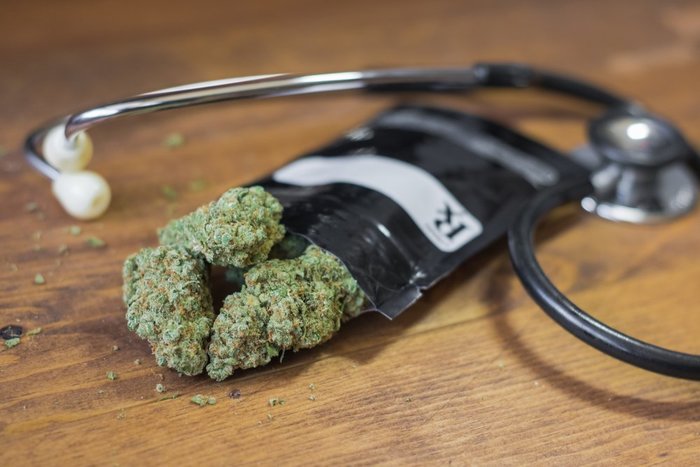 While Baristas received approval to advertise CBD at a local level, medical marijuana didn't fare as well in the quest for national mainstream coverage. Acreage Holdings, a medical cannabis company, operating in multiple states across the U.S., submitted a commercial to be aired during the most-watched television event of the year.
At $5 million for a 30-second slot, this isn't an easy feat for most companies, but Acreage Holdings, valued at $2.4 billion, was prepared to double down with a 60-second commercial featuring success stories and a call-to-action urging people to contact their representatives in support of national legalization.
Unfortunately, CBS denied their request to air the campaign. According to Investing News Network, the CEO of Acreage Holdings made this statement, "We chose to launch the campaign on the nation's greatest stage ? the Super Bowl." He continued, "CBS' decision to reject the campaign represents the exact issue we are tackling ? that federal law translates to no access to the medicine or even education about it."
Take a look at the rejected ad below:
While no U.S. Super Bowl viewers got to see a cannabis ad, a CBS Affiliate in the U.S Virgin Islands did allow a cannabis-related ad to air during the Super Bowl. Take a look at the ad below:
Don't Take It Personally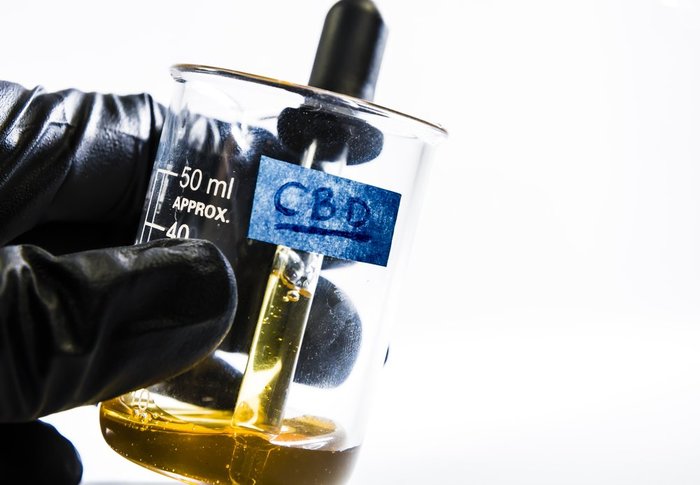 Before consumers and advocates get too upset over being shunned by mainstream media once again, there are a few things to understand regarding the criteria for Game Day commercials.
Viewers have grown to have just as many expectations for the commercials during the game, as they do the game itself. And, while we might see one random tear-jerker, sappy commercial, for the most part, viewers want to be entertained. They certainly don't want to be drawn into political debates while they're trying to watch football.
Fortunately, viewers won't see any pharmaceutical ads either. In 2016, nearly 800,000 drug commercials aired on television in the United States throughout the year. Yet, we likely won't see any during The Big Game.
Although big pharma wouldn't have a problem with the price tag, it's hard to make a commercial about illness entertaining. AstraZeneca attempted to use humor in their 2015 spot but failed miserably in using humor to discuss opioid-induced constipation. Ultimately the company received backlash from consumers, physicians, and even politicians for their offensive approach in the advertisement.
The good news for Acreage is that even though CBS denied their commercial during the game, the denial itself is seeming to cause quite a stir on the internet and quickly helped the commercial gain hundreds of thousands of views on YouTube.
Why Commercials Matter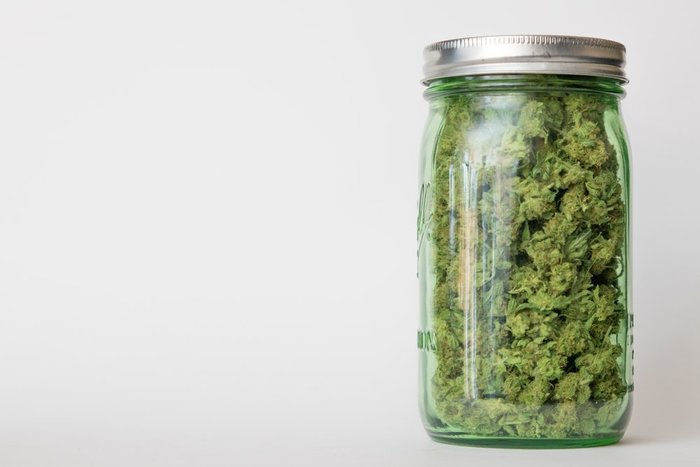 Cannabis legalization is spreading across the nation and the world. Most people don't understand the market of legal cannabis or why legalization matters to so many medical and recreational consumers. More importantly, medical consumers in some states are suffering because they cannot access the product they require. Education is critical, especially in a volatile political environment, and commercials provide the opportunity to inform everyone.
While we can wish for someone to wave a magic wand and make cannabis as accepted as tobacco and alcohol are today, moving into mainstream media simply isn't going to happen overnight. Seeing a CBD product even get mentioned on this scale is progress from where the industry started, and we need to celebrate the small successes. From the cannabis beverages of Constellation Brands to the vaping products of Altria, and even the possibility of other big names like Coca-Cola stepping into the game, we can be sure; it's only a matter of time before high dollar advertising follows.
As time passes, and research continues, expect CBD and other cannabis or hemp-derived products to become a household name. With full legalization, cannabis food products, recreational products, nutraceuticals, and pharmaceuticals, give the herb the potential to cater to a broad range of markets in today's consumer-driven market.