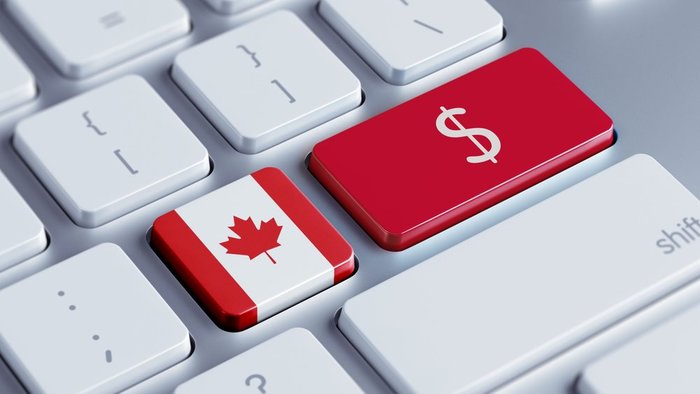 On October 17th, Prime Minister Justin Trudeau fulfilled a 2015 election pledge when Canada became the first major industrialized country to fully decriminalize cannabis for recreational use. The process has proved to be complex amidst higher than expected demand.
They saw shortages of legal cannabis in the early days of legalization and an insufficient amount of cannabis retail outlets in rural areas. For those cannabis consumers who don't live near a dispensary, finding an online marijuana store in Canada is their best option.
So, for those who live in the middle of nowhere in The Great White North, we here at Leafbuyer have listed the marijuana sites for each Canadian province and territory.
Provincial Authority
Although the federal government is responsible for licensing commercial cannabis growers and authorizing their products, Canada's 13 provinces and territories are tasked with regulating the distribution and sale of cannabis, and they have adopted differing approaches.
For example, in Ontario and the Western provinces, the sale of cannabis is administered by privately licensed and operated retail outlets, whereas in Quebec and most eastern Canadian provinces, marijuana is exclusively sold in state-run stores, similar to how alcohol is treated.
In most of the country, the legal age is 18 or 19, the same as for alcohol, but Quebec has promised to boost the cannabis consumption age to 21.
Not for Sale, Yet
As of now, no online marijuana stores in Canada can sell cannabis seeds for recreational use, even though the Canadian federal government has legalized cannabis cultivation for personal use.  Currently, cannabis seeds can be purchased at medical marijuana dispensaries throughout the country.
And foods containing cannabis, such as cookies and candies, will remain illegal for the remainder of the year until the Canadian government completes its regulatory regime for edibles.
British Columbia 
The BC Liquor Distribution Branch (LDB) is the sole, wholesale distributor of non-medical cannabis for the province. It operates public retail stores, as a standalone, and is also the only online marijuana store in British Columbia.
The British Columbia LDB is committed to keeping their residents informed about the transitions to the legalization of non-medical cannabis and continues to provide updates as well as online sales on their website, www.bccannabisstores.com.
Alberta
The Alberta Gaming and Liquor Commission (AGLC) keeps a watchful eye over the gaming, liquor and cannabis industries in Alberta.  The AGLC also regulates distribution and private retail licensing of cannabis, and operates Alberta's only online marijuana store – Alberta Cannabis.
As Alberta's only legal, non-medical online cannabis store, Alberta Cannabis offers a wide variety of cannabis products, safely and legally, and you can have them delivered right to your doorstep.  In Alberta, just as the rest of Canada, you can purchase up to 30 grams of marijuana at a time with proof of legal age (18+ in Alberta).
For online orders or more information visit albertacannabis.org.
Saskatchewan
Only around one-third of the 51 licensed locations were ready for business on opening day, according to the Saskatchewan Liquor and Gaming Authorities.
However, the following stores are open for business as of Oct. 17:
Rural Municipality of Edenwold – Eden, outside Pilot Butte off of Highway 47
Fire and Flower shops in North Battleford and Yorkton
Jimmy's Cannabis Shop in Martensville
In Saskatchewan, private retailers already approved by the Liquor and Gaming Authorities are allowed to sell cannabis products through their websites.
Manitoba
Only a handful of retailers have been licensed and approved to sell cannabis in Manitoba so far, and they are all located in bigger cities in the south of the province. The good news for Manitobans out 'in the boonies,' is that you can purchase marijuana online from any of the retailers already approved.
Winnipeg
Delta 9 Cannabis Store, Unit 1 ? 827 Dakota St.
Hiku/Tokyo Smoke, 55B Goulet St.
Meta Cannabis Supply Co./National Access Cannabis, Unit 23 ? 584 Pembina Hwy.
Tweed/Canopy, 120 Osborne St.
Tweed/Canopy, 1592 Regent Avenue
Dauphin
Tweed/Canopy, 1450 Main St. South
Online – Private retailers are allowed to sell product through their websites in Manitoba
Ontario
The only way to buy legal pot in Ontario will be by mail order after recently elected premier Doug Ford reversed plans to sell cannabis through government-owned stores.
The Ontario Cannabis Store (OCS) is the province's only legal site to buy marijuana online. The OCS website is full of information about cannabis, the legalization movement, and the laws surrounding it.
The OCS website also has a nice selection of dried cannabis flower (no pictures of buds though), and an impressive selection of cannabis accessories, like bongs, pipes, trays, and cleaning supplies.  You can browse the content or place a cannabis order at the OCS website.
Quebec
The agency in charge of cannabis distribution in Quebec is the Société Québécoise du Cannabis (SQDC).  At the time of writing this article, the website for this Canadian online marijuana store (www.sqdc.ca) was down for maintenance after a huge few days of sales.
The SQDC recorded more than 42,000 cannabis transactions in 48 hours (12,500 in-store transactions and 30,000 online orders). The SQDC expects significant short-term supply challenges. Specifically, for online purchase, expect more products to be unavailable; especially cannabis oil, capsules, atomizers and pre-rolled joints.  There is supplemental information about the SQDC at infocannabis.saq.com.
New Brunswick
Cannabis NB approaches the customer experience by focusing on the lifestyles of cannabis consumers; the occasions for using cannabis, and the activities they partake in after consuming for recreational purposes. By doing it this way, Cannabis NB gives great service, pointing out potential side effects and creates ambassadors for responsible cannabis use.
As the only online marijuana store for this Canadian province, Cannabis NB operates a clean, straightforward, and easy to navigate website. Check out www.cannabis-nb.com for more information or to place a cannabis order.
Prince Edward Island
Online sales of marijuana are Prince Edward Island are administered by the PEI Cannabis Corp.  Their website offers cannabis as dried flower, pre-rolled joints, or oil/capsules, to adults 19 and older, in a no-nonsense format.
All orders from PEI Cannabis Corp. are delivered by a third-party (Purolator) and must be addressed to a physical address (no P.O. boxes). Also, no packages will be left unattended at the customer's door. In the event you are not home to receive your package, you have the option of arranging re-delivery or obtaining the package at a designated pick-up location. Visit www.peicannabiscorp.com to place an order.
Nova Scotia
In Nova Scotia, the Nova Scotia Liquor Corporation (NSLC) is in charge of cannabis distribution.  The NSLC operates a website called MyNSLC, where they handle online marijuana sales for the entire Canadian province.
In order to access any online cannabis content you must first visit an NSLC store with valid identification to confirm you are 19 years of age or more to receive an online access code.
Once you have your access code, visit cannabis.mynslc.com to complete registration. After you've gained access, you may make marijuana purchases over the internet.
Newfoundland and Labrador
The Government of Newfoundland and Labrador authorized the Newfoundland Labrador Liquor Corporation (NLC) to regulate the possession, sale and delivery of non-medical cannabis. This new mandate spawned the need to create a unique brand Cannabis NL.
Cannabis NL is the sole cannabis provider online in the Newfoundland and Labrador. Due to the already large demand for legal weed, Cannabis NL has posted warnings about potential outages and delays in filling online orders.  To place an order online or for more information visit shopcannabisnl.com. For online ordering assistance, call 1-844-757-5986 (7 days a week, 10am to 10pm)
Yukon
In this province, the Yukon Liquor Corporation (YLC) is in charge of regulating recreational cannabis sales and in turn, the YLC created Cannabis Yukon.
The Cannabis Yukon website gives visitors access to all the relevant news relating to cannabis in the province, including laws and regulations, travel information, safety tips, and frequently asked questions about cannabis sales.  This Canadian online marijuana store also has a handy 'equivalency weight' converter for guests familiar with buying in American ounces.
All cannabis deliveries must show proof of age (19+) with a valid ID before you can receive your package. For more information or to place an online cannabis order visit cannabisyukon.org.
Northwest Territories
The Northwest Territories Liquor and Cannabis Commission (NTLCC) regulates the distribution of alcohol and cannabis ensuring Northwest Territories (NWT) residents have safe and legal access to alcohol and cannabis.  In the NWT, the only places to buy legal marijuana are from NTLCC-approved vendors or from the NTLCC online store.
The website for the NTLCC is one of the few online marijuana stores in Canada that shows photos of plants from the actual cannabis strain you are buying, unfortunately, at this time they only offer four strains:
And even though these are all well known and popular strains, experienced cannabis users might be used to a wider selection. For questions and online orders, visit www.ntlcc.ca.
The Nunavut Liquor and Cannabis Commission (NULC) is a public agency that sells and distributes alcoholic beverages and cannabis products in Canada's most northern province.  At the end of each fiscal year, the NULC transfers its profits back to the Government of Nunavut, thereby using its excess revenues to support wider public priorities.
It's illegal to purchase recreational cannabis in Nunavut from anyone other than the NULC or the NULC's agents. Right now, Canopy Growth Corporation (Tweed) is the only approved agent in Nunavut and handles the all the online marijuana sales in the province.  More information about cannabis in the province can be found at www.nulc.ca.