Lemonhaze Returns Bigger and Better than Ever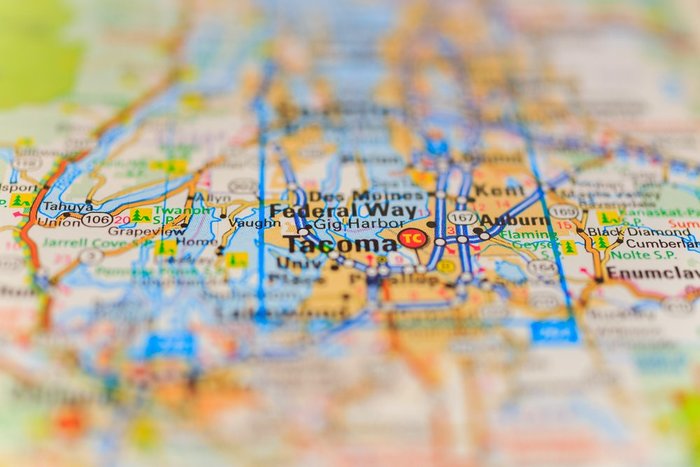 Lemonhaze Cannabis and Comedy Convention is a two-day industry event for cannabis producers, processors, retailers, and anyone interested in learning more about the cannabis industry in Washington State. As a technology, cannabis, and comedy convention, Lemonhaze brings together most of the licensed cannabis businesses in Washington and those interested in starting up a business in Washington.
Attendees can network, check out new cannabis products, and learn more about the industry's laws, advertising, and testing that goes on behind-the-scenes. This year's event is set to take place on October 25 and 26, 2018 at the newly-renovated Tacoma Dome. The event starts at 9:30 a.m. and comedy headliners come on at 5 p.m.
With a projected 5,000 attendees, Lemonhaze is a can't-miss event for those looking to stay informed about current trends in the industry and ever-changing cannabis laws.
How to Register and What to Expect at Lemonhaze
Geared for cannabis businesses in Washington, Lemonhaze caters to individuals that currently work in the Washington cannabis industry. For this reason, Lemonhaze Cannabis and Comedy Convention will give you a complimentary entry if you can provide documentation and identification that shows you work for a licensed I-502 business.
Washington Initiative 502 (I-502) allows for the sale and use of recreational marijuana for people over the age of 21. If you don't work for a licensed I-502 company or are coming from out-of-state, you can register and attend the convention for $299. Businesses view this as an opportunity to grow their sales and meet new people. Registration provides access to the following convention gems: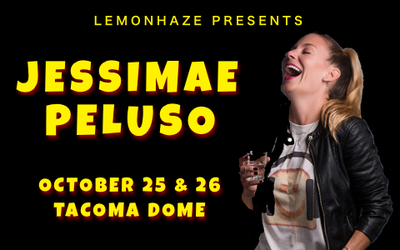 Over 100 cannabis brands in Washington
8 new brands making their debut
15 panel discussions
12 educational seminars
Comedy festival
Live podcast taping
Lemonhaze Cannabis and Comedy Convention brings you some of the funniest cannabis-friendly comedians that are also considered marijuana advocates. Industry leaders will help you traverse the uncertain cannabis industry landscape. Learn about marketing, laws, taxes, testing, and more while meeting the game-changers in the industry.
Cannabis Education at Lemonhaze
If you're a budtender looking to learn more about the product or a cannabis business that want to learn more about making a better product, Lemonhaze has a seminar for you. Trey Reckling, founder of the Academy of Cannabis Science, will lead most of these high-level seminars. Everyone from budtenders to cannabis consumers can benefit from the following seminar topics:
Vaping vs Smoking
Folklore and Science of Cannabis
Budtending 101
Creating Customer Service
Qualifying Conditions and Related Research
Terpene School
Molecular Testing
Humidity Control
Cooking demonstration by Chef Ricky
Learn the Basics at Lemonhaze
Lemonhaze features leading cannabis industry experts discussing a multitude of topics. Whether you're a frequent cannabis user or a producer, there's plenty of panel subjects to enjoy. If you want to gain a solid understanding of the basics of the cannabis industry check out these panels: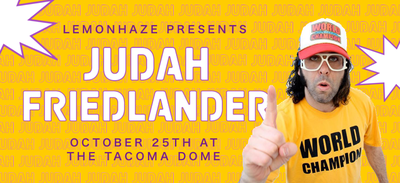 What Makes Edibles Different
Vaping Technology
Organic Standards
Lab Testing Standards
The Reality of Owning a Marijuana Retail Store
Grow Your Cannabis Business
Industry experts also weigh in on important advertising, media, and public relations topics to help grow your business. Cannabis entrepreneurs can sit-on on engaging discussions on the following topics:
Branding
Public Relations
Retail Advertising and Promotion
Media Control
As the laws continue to change, cannabis businesses need to stay up-to-date with recent legal developments in order to make wise business decisions. For business owners looking for advice on handling cannabis laws, check out the following panels:
Investment
Legal
Tax Planning
Banking
Cannabis Organization Meetings
Nearly all Washington cannabis political action committees and trade organizations will be in attendance for meet-and-greets as well as holding meetings. Meetings will discuss the current state of Washington's cannabis industry and the agenda for the following year. Organizations in attendance will be: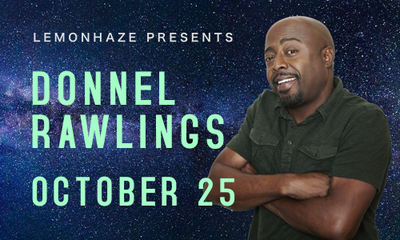 Cannabis Organization of Retail Establishments (C.O.R.E.)
Washington CannaBusiness Association (WACA)
The Cannabis Alliance
Washington Sungrowers Industry Association
NORML
Cannabis Farmers Council
Cannabis and Comedy at Lemonhaze
After soaking up as much cannabis education as you can, Lemonhaze provides comedy headliners for your entertainment. Enjoy the comedy stylings of famous weed-friendly stand-up, Doug Benson, who's been featured on Comedy Central and hosts "Getting Doug With High." Jessimae Peluso, from "Girl Code," will be recording a live podcast and performing comedy.
The comedy doesn't stop there. Donnell Rawlings from "Chappelle's Show" will not only be performing stand-up, but he will also host a panel on what it's like to own a cannabis retail shop. Last, but not least, Judah Friedlander from "30 Rock" fame will perform round off the event on the first day.
With plenty of time for networking and checking out each booth, Lemonhaze gives you a neatly-packaged schedule of informative and engaging discussions on a number of broad topics.
Lemonhaze brings together tons of Washington brands, retailers, producers, owners, budtenders, and buyers together to talk cannabis. Both days are jam-packed with educational seminars and informative panels from today's cannabis industry leaders. For more information head to lemonhaze.com.