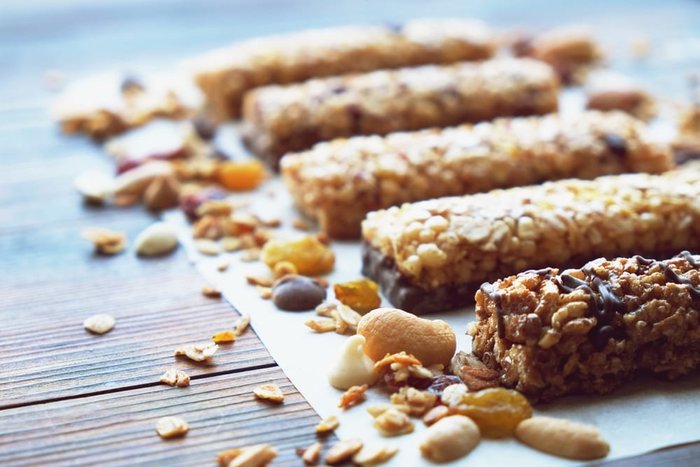 The cannabis industry has medical marijuana to thank for leading the way towards recreational legalization. The purpose of legalizing marijuana was to make a beneficial product available to all who need it. As the retail marijuana market continues to grow, there has been quite some push back on infused edibles for a variety of reasons.
A majority of the edibles on the market are sweet and salty treats even though some people consume marijuana edibles as a way to feel better.  It's challenging for consumers and patients to find nutritional, organic, sugar-free, or vegan edible options on the legal market. Nevertheless, cannabis consumers in Southern California are in luck; there are a plethora of healthy weed edibles available on the local marijuana market.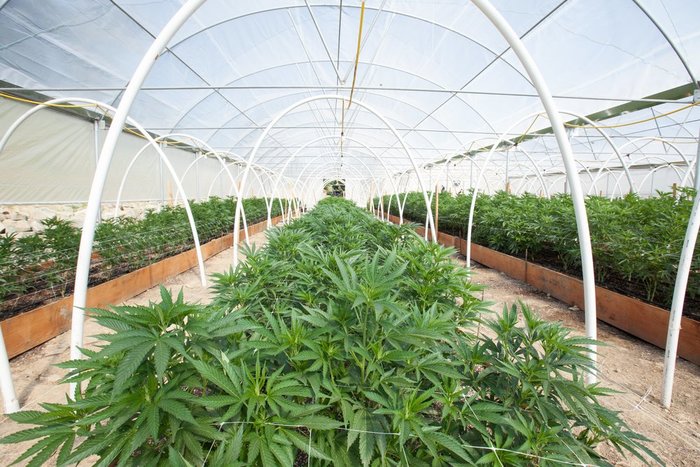 TLC Collective is a premium medical marijuana dispensary located in Los Angeles, California. It's the mission of TLC Collective to provide excellent service and product selections to every medical consumer in the community. With a focus on a quality selection, TLC Collective is the perfect stop for any medical consumer looking for healthy weed edible options in Southern California.
Kaneh CO Superfood Granola Bar: 100mg THC
The Superfood Granola Bar is an ideal healthy weed edible for many medical cardholders and consumers. It's a vegan, gluten-free, low-sugar edible packed full of nutrients. Kaneh CO's Superfood Granola Bar is a blend of almonds, oats, sunflower seeds, goji berries, and chia seeds all held together with a little natural maple syrup and agave.
Kaneh CO Chocolate Peanut Protein Bites: 100mg THC
Another one of Kaneh CO's healthy weed edibles is their delicious gooey Chocolate Peanut Protein Bites. Not only is it another vegan, gluten-free, low-sugar edible but it packs nearly 30 grams of protein per package. The Chocolate Peanut Protein Bites are a phenomenal option for Southern California cannabis consumers.
Other Healthy Weed Edibles Options:
Hash Haus Vegan Strawberry Pastry Tart – 100mg/200mg THC
Bacon Jerky – 175mg THC
Beef Jerky – 175mg THC
Roasted Almonds – 150mg THC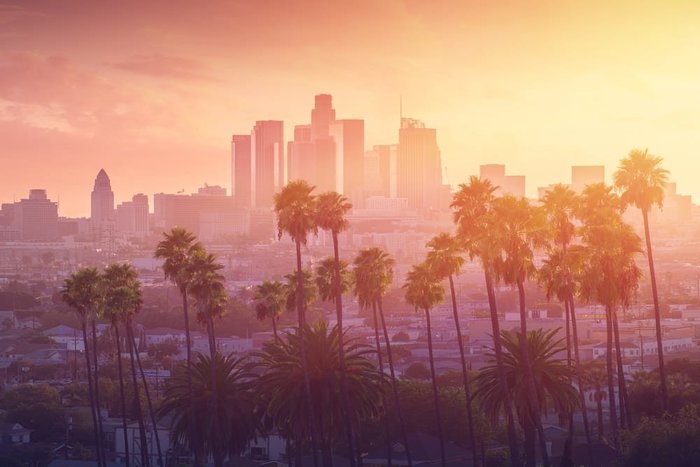 Sunrise Caregivers Foundation is a local favorite for all recreational cannabis needs. Every consumer of Sunrise Caregivers Foundation is guaranteed supreme service with every shopping experience. Sunrise Caregivers is known for their upbeat, higher-echelon experience and premium selection of marijuana products. It's no surprise they are a go-to shop for healthy weed edibles in Southern California.
Breez Mints – 100 mg THC / 1:1 CBD
If ever in doubt and unable to find healthy weed edibles, give the infused-mints a try! Breez is a killer edible vendor with some of the highest-quality mints on the market. It's also an excellent product for beginning consumers to micro-dose with throughout the day. They offer a variety of flavors, but the most popular are the Breez Cinnamon Mints.
Kiva Terra Bites Blueberries – 100mg THC
A delicious yet healthier weed edible is the renowned Kiva Terra Bites by Kiva Confections. It's a chocolate-covered blueberry infused with THC. The Kiva Terra Bites are an award-winning edible which is no shock considering it is a healthier edible option than most and it tastes bomb!
Other Healthy Weed Edibles Options:
Park Life Sublingual Strips – 100mg THC
Hibiscus Cannabis Quencher – 100mg THC
Breez Oral Sprays – 250mg THC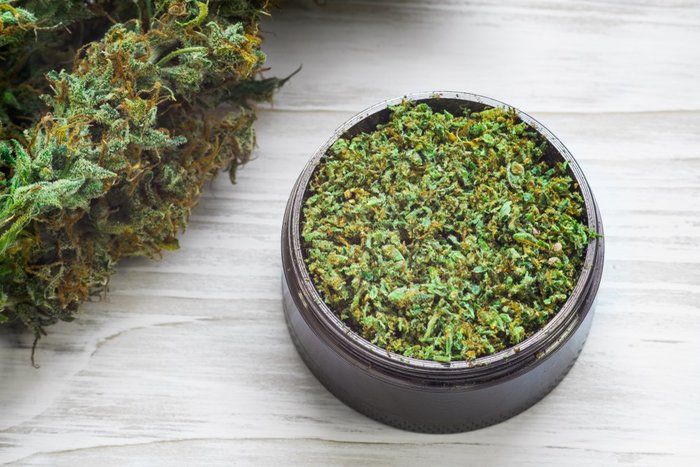 MOTA is a craft medical and recreational dispensary in the heart of Los Angeles. It's MOTA's mission to care for as many medical and recreational consumers as possible with the utmost of discretion and compassion. MOTA takes pride in the well-rounded selection of products they have crafted over the years. Aside from their rare genetics, MOTA has a top-shelf edible selection including a few healthy options.
A reliable, healthy weed edible that many consumers adore is infused-tea. In Southern California, Kikiko makes the best cannabis infused-tea on the market. Every one of their tea varieties offers a unique consumer experience. Kikiko ensures their tea is organic and pure, with an accurate dosage every time.
Tea Options:
Sensuali-Tea (7mg THC/bag): Meant for an enhanced sexual connection to share with a loved one. It is a blend of hibiscus, cardamom, rose, and cannabis.
Sympa-Tea (3mg THC:20mg CBD/bag): The soothing combination of turmeric, ginger, orange peel, and cannabis are ideal for kicking back at night.
Positivi-Tea (10mg THC:5mg CBD/bag): The Positivi-Tea is perfect for getting the morning started. Waking up to a warm cup of caffeinated, mint, green-tea infused with cannabis is a stellar way to roll out of bed!
Tranquili-Tea (3mg THC:5mg CBN/bag): A blend of chamomile, lemon myrtle, and cannabis makes for a soothing and sleepy effect ideal for some patients.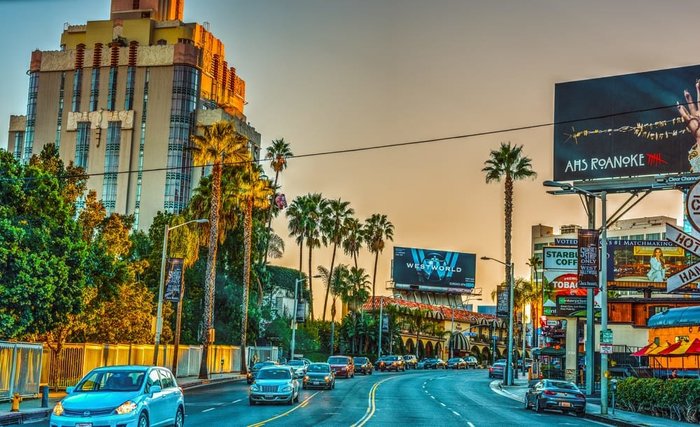 ERBA Collective is one of Southern California's most popular local dispensaries for both medical and recreational patients. With the shop's years of experience and cannabis knowledge, it provides the local cannabis community a go-to pot shop. ERBA Collective even offers a multitude of healthy weed edible options.
Cosmo D Vegan Chocolate Crumble – 100mg THC
Cosmo D is a premium, local marijuana vendor known for crafting some of the best chocolate edibles around. While it's not quite the healthiest of options, it is a vegan option packed full of natural ingredients. Cosmo D's Vegan Chocolate Crumble Bar is a mixture of flax seeds, granola, dried currants, ginger, THC, and Belgian dark chocolate.
Somatik Vegan Goji Berries – 60mg CBD: 30mg THC
Somatik is an exceptional healthy weed edibles company. While they focus on healthy options, their infused Vegan Goji Berries are as tasty as any other dessert edible. It is an entirely vegan, cane-sugar free, organic edible. Somatik is easily one of the top edible brands in Southern California.
Other Healthy Weed Edibles Options:
Pure Ratios Lozenge – 4:1 THC
Zendo Honey Sea Salt Almonds – 100mg THC
Norms Vegan Peanut Butter – 100mg THC
Additional Options for Healthy Weed Edibles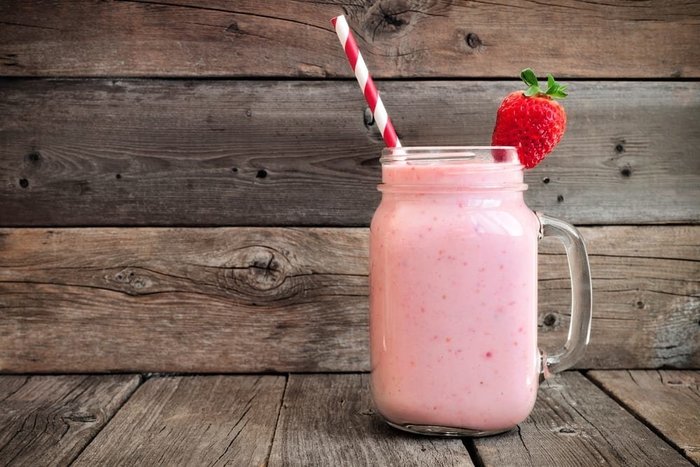 Healthy weed edibles options are tough to come by and tend to be fairly expensive on the legal market. For those consumers who adore the edible high, but need a nutritional option, may want to try making edibles at home. It is an easy process to produce infused-teas, infused-granola, infused-salad dressing, infused-dry fruit, and even infused-smoothies. Hop online to find hundreds of unique recipes and "how to" videos from other experienced cannabis consumers. The most difficult part is deciding what to make!
The DIY options for cannabis edibles are endless and it allows consumers to guarantee the nutritional value of their edibles meet their specific needs. It's also an excellent hobby to pick up for medical and recreational consumers with a little extra free time. Producing edibles at home is a cost-effective, reliable, and delicious way to consume cannabis. Similar to how nothing will beat a home-cooked meal; well, the same goes for marijuana edibles.
For the best cannabis deals, head to the Leafbuyer deals page!