The marijuana industry is massive and is growing more and more every day. In a market full of competition, regulations, legal hardships, and large conglomerations it is no easy task for a cannabis company to stay true to its values, mission, and overall purpose for stepping into the cannabis industry. That said, the quality of the marijuana available on the market all starts with the top-shelf marijuana genetics. Premium genetics are the key to a stellar marijuana product; whether it's the buds themselves or the concentrates extracted afterward, genetics are the backbone of the industry.
With so many random crosses, funky hybrids, and lack of pure strains it makes finding premier genetics a bit tough, but they are definitely out there! Anyone looking for top-notch genetics, to get their personal grow booming, should check out Exotic Genetix before all else. Not only is the Triple OG strain by Exotic genetics some of the best flower consumers can smoke, but Exotic Genetix releases new strains every year!
The Journey of Exotic Genetix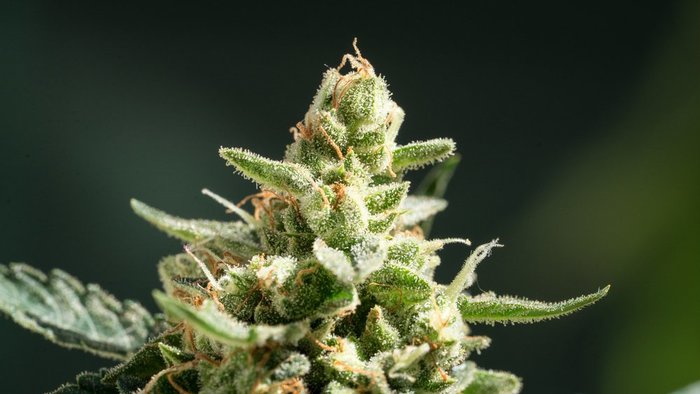 Exotic Genetix did not just pop up overnight, well their insane popularity kind of did, but only to us spoiled consumers! The owner of Exotic Genetix has been crafting and researching marijuana for quite some time. However, it was not until his relationship with a local hydroponics shop in Tacoma, Washington did the vision of Exotic Genetix come to existence.
During his time at this hydroponics shop, there were consumers constantly coming in trying to figure out how to get their medical grow started without having diseases or other ailments immediately present. Seeing first hand just how hard it is to produce quality seeds is what pushed the owner into finding a solution to the problem.
It all began with three different strains of seeds:
Supernatural
Essence
Flurple
The owner was on a mission to fix the problem for his local medical marijuana community, and it had nothing to do with making a quick buck. Instead, the Exotic Genetix core values, upheld to this day, began with the owner handing out free seeds to those patients having troubles. As shown by the success of their genetics today, the patients adored the seeds and kept coming back for more. Demand skyrocketed, and Exotic Genetix was born!
With the remarkable drive and passion of the founder of Exotic Genetix, they have built an empire of connoisseur cannabis strains. Not only does Exotic Genetix have a ridiculous number of awards, but consumers everywhere seek out the genetics. Plus, there is no such thing as getting tired of Exotic Genetix strains. Every year they release a new line of genetics with a specific father strain used in every cross for that particular year. The first full line by Exotic Genetix is all about their renowned Triple OG strain!
Exotic Genetix Triple OG Strain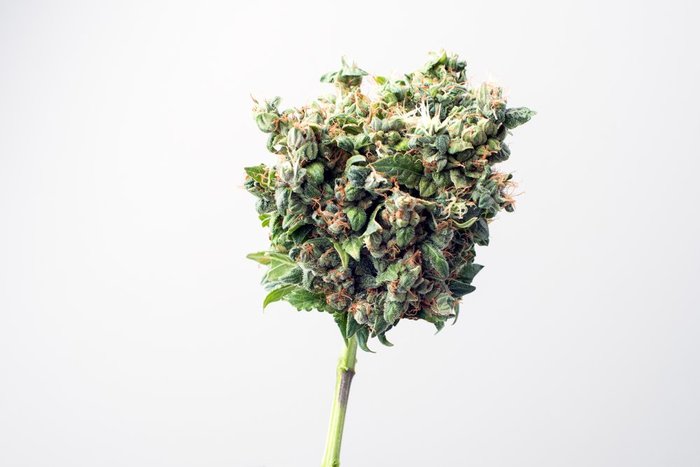 Exotic Genetix is easily one of the highest-quality breeders in the cannabis community. Their genetics exceed all standards of even the pickiest of patients or cultivars. Exotic Genetix does things a bit differently than other breeders. Rather than finding the best strains and solely mass producing those strains, Exotic keeps a broad focus. Each year, there is a new line of stellar strains which all share the same Father lineage. The year of 2017 is what put the Exotic Genetix Triple OG strain on the map.
Lineage: Triple OG x Triple OG
Reported Effects:
Flavors:
Triple OG is one of Exotic Genetix prize strains. Not only does this strain produce stellar buds covered in trichomes and rich in terpene content, but Triple OG is also a high testing flower which forks out strong yields! It is a tough strain to match quality wise and is often the first to fly off the shelves. Due to Triple OG being such a phenomenal strain, Exotic Genetix produced an entire line of strains with Triple OG as the father in every cross.
Triple OG Strain Line Up 2017:
A1 Yola
Milk & Cookies
Trilogy
Candy Apple Kush
3 In The Pink
Miami Heat
Fukushima
Thug Life
Koko Puffs
Moose Tracks
Triple Chocolate Chip
Caesar
Crunch Berries
Guicy G
Burning Man
Lime OG
Purple Lamborghini
4 Kings
Donkey Butter
Exotic Genetix followed up the Triple OG line of 2017 with a Mint Chocolate Chip line for 2018! Their genetics are killing the cannabis game in nearly every aspect of quality. The years and years of research, testing, and time which has gone into building the Exotic Genetix everybody loves today, clearly shows in every single one of Exotic Genetix new strains. Granted, now that 2018 is near to an end, what can we expect from Exotic Genetix in the future?

Exotic Genetix New Strain Lineup
2018 was a big year for Exotic Genetix with the release of their Mint Chocolate Chip collection, and the recent release of their Tina strain line up. Tina is not a widely known strain on the market, but Exotic Genetics is doing some wild things with the strain. The best part about Tina is the fact it's a cross between the renowned Triple OG and Constantine. Tina was then bred with a variety of other mother plants to craft a full collection of high-end Tina strains.
2018 Tina Line Up:
Gjallahorn
Island Chill
Cheap Trick
Chocolate Nightmare
Shaved Monkey
Double D's
Hoe Down
Sloppy Box
Falcon 9
Moose Knuckle Jockey
Tina F2
Slap Wagon
Jet-A
Crunk Boat
Paradise Circus
Cream N Tina
It is remarkable just how many genetics Exotic Genetix has under their umbrella. They genuinely care about the consumer and patients. From the first strains by Exotic Genetix to the newly released line up, the quality of their cannabis is always improving. With such a saturated market of random hybrids and unusual strain names, it is vital to have a breeder that consumers can trust, and Exotic Genetix is a clear choice!
Where to Find Exotic Genetix Strains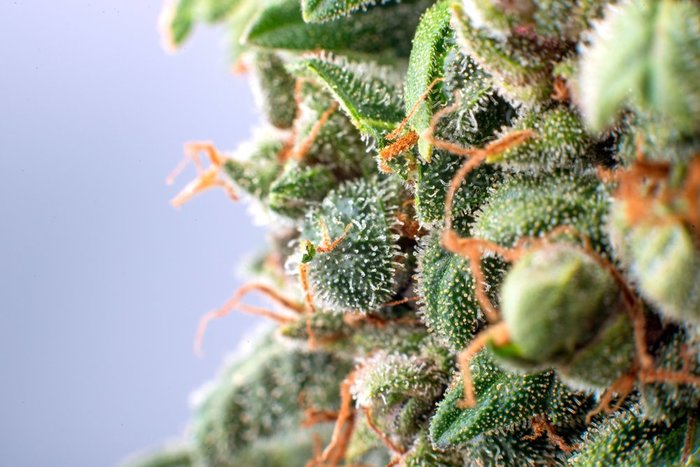 Exotic Genetix new strains are relatively easy to find on the market. They offer in-store sales at a variety of locations, but the retail locations vary in inventory quite a bit. When it comes to finding a specific strain in seed form, it is best to utilize Exotic Genetix's website. Simply click on the desired strain and click on the "buy now" link. It will take you to a third-party seed site which works closely with Exotic Genetix to make their strains easily accessible.
It is also a good idea to stay up to date with all the new releases from Exotic Genetix. Certain strains are bound to sell out faster than others, so be sure to pay attention to the release dates. Nevertheless, there is no lousy strain from Exotic Genetix; which means it's nearly impossible to make a poor strain choice. For anyone of those die-hard fans who wish to follow the journey of Exotic Genetix, subscribe to their site to keep informed. One thing is for sure about Exotic Genetix; they are just getting started in this fresh new world of marijuana genetics!
For the best cannabis deals, head to the Leafbuyer deals page!