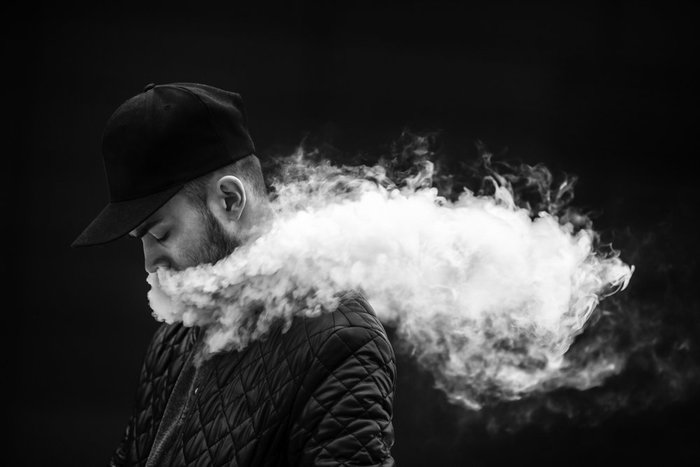 E-cigarettes, also known as e-cigs, have turned the tobacco and marijuana industries on their heads. Instead of smoking tobacco or marijuana flower, consumers can choose from a large selection of e-cig brands, accessories, concentrates, and more paraphernalia. In 2014, there were 466 e-cig brands and counting. That number is much bigger today.
Whether you're looking to quit smoking or want a new, efficient, and electronic vapor delivery system, consider switching to one of the hundreds of e-cig brands and vaporizers. Research suggests that e-cigs may be less harmful than smoking driving consumers to popular e-cig brands, each with their pros and cons.
How do E-Cigs Work?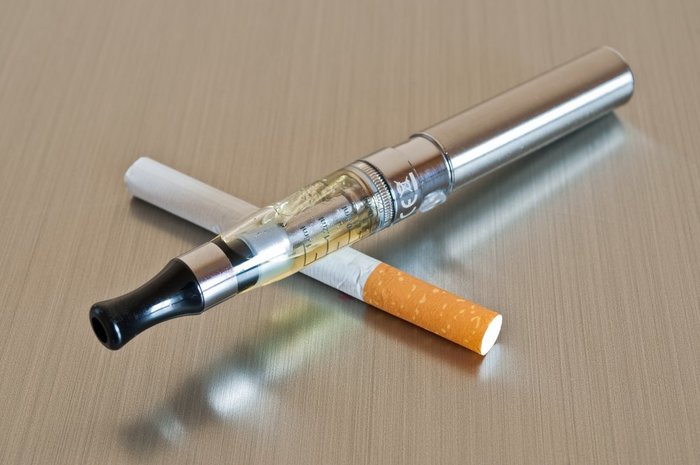 E-cigs deliver an aerosol of nicotine or cannabis oil and, sometimes, other flavorings and terpenes to improve its taste. E-cigs and vaporizers come in all shapes and sizes with unique functionalities depending on the user's preference. E-cigs are typically composed of the following parts:
A power source (typically a battery)
A heating element (atomizer)
A mouthpiece
A cartridge or chamber to hold the liquid solution
Great E-Cig Brands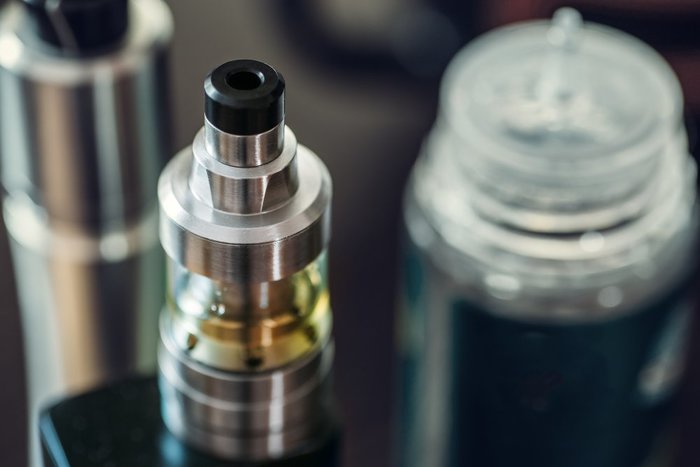 Users can puff and power the vape pen to release a vapor that is quickly absorbed to the lungs and bloodstream. Depending on the liquid solution, users are able to elicit certain effects similar to smoking. It's important to find reputable and highly-rated e-cig brands to reduce your exposure to harmful contaminants.
Yocan Loaded Vaporizer
The Yocan Loaded vaporizer is the ideal vaporizer for wax concentrates. A powerful 1400mAh battery lasts longer than most e-cig brand options out there, but it also means it takes longer to fully charge it. It's 4.8 inches tall and features a sophisticated blue, black, white, or red matte coating and a quartz dual coil to produce thick vapor clouds.
The Yocan Loaded differs from other vaporizers with its door opening under the mouthpiece for replacing burnt out coils. You can replace old coils without having to disassemble everything. Their quartz dual can heat faster than most other coils. Their quad coils produce intense draws meant for vaping connoisseurs.
KandyPens RUBI
KandyPens RUBI provides users with a sleek and handheld portable e-cig that can fit in their pocket or in a purse. At 3.9 inches, the KandyPens RUBI has a long-lasting battery (280mAH) that can last for a complete day. You can recharge it every evening to have it ready for the following day.
It's high-quality and jet-black outer steel chassis retains a minimalist and polished aesthetic. While this e-cig isn't the smallest, it's one of the more compact options compared to other e-cig brands. Its rounded edges are easy to hold while users puff away or refill the 1ml e-juice pod tank. A white LED light means the battery is charged, while a red light signals it needs charging.
You don't need to press a button to activate the battery, just inhale and you're ready to go. A Japanese cotton and OCELL ceramic coil technology extracts oils and e-juices efficiently producing thick and heavy vape clouds.
Phix Vaporizer
Phix makes affordable, compact, and lightweight pod-based vaporizers similar to other e-cig brands. The Phix vaporizer from Major League Vapers (MLV) comes pre-packaged with pods containing 5% nicotine in a 1.5ml tank that can last for 400 puffs. Gold-plated magnetic links connect the battery and the pod ensuring nothing ever leaks in your pocket or bag.
Phix vapes are 4.3 inches tall and feature a long-lasting 280mAh battery that can last 220 puffs. Users can get a complete charge in 1 to 2 hours, depending on their power source. Its anthracite ceramic finish is smooth to the touch and diamond-rhombus shape is easy to handle.
Phix starter kits include a variety of flavors including Hard Strawberry, Melon Mint, Butter Scotch, and Spearmint. Keep in mind, Phix has brand-specific pods that are pricier than most other pods.
Bo One Vaporizer
Compared to other e-cig brands, Bo provides a satiny and polished vape pen with a long-running 380mAh battery. Red, white, and blue lights indicate when the battery is empty, half-charged, or fully charged, respectively. A bigger battery means it slightly clunkier than other e-cig brands out there. It's still able to fit in compact spaces.
The Bo One is a non-refillable e-cig, but users can choose from over 21 flavors with 3 nicotine levels (6 to 18mg) that don't contain diacetyl or acetyl propionyl that may be harmful when vaping. An auto-draw battery makes it easy to puff on-the-go. You can even vape while you charge. An extra power pack (not included) enables you to go 3 days without charging.
Juul
Juuls are the most visible of the e-cig brands. A Juul measures about 3 ¼ inches long without a pod and features high-quality construction. A 0.7ml e-juice pod contains about 200 puffs and 5% nicotine. Pods are made using propylene glycol, glycerol, oils, natural extracts, benzoic acid, nicotine, and other flavorings.
A red, yellow, and green charge indicate a low, medium, or high charge, respectively. Juul pods can start off at $4 when bought as a pack. While they may seem expensive, some users prefer their flavors compared to other e-cig brands.
Ghost MV1
Meant for dry herb and concentrates, the Ghost MV1 vaporizer from Ghost Vapes looks from the future. A two-toned finish features a glossy front and matte-finished back. Multiple heat options enable users to zone in on specific temperatures. A 2600mAh battery provides plenty of puffs that can last a whole day.
The Ghost MV1 may be slightly bigger than other portable e-cig brand options, but it makes up for it in design and ability to heat concentrates and flower by loading different crucibles, or pods.
Los Angeles-based Smoke Free aims to help smokers kick the habit with modern vape technologies. Check out their page to find even more information on popular e-cig brands and the latest in vaping culture, science, and more. Many e-cig brands produce lightweight and affordable vaporizers for consumers looking to quit smoking or limit the health effects of smoking. Vaporizers may not be completely risk-free, but many consumers appreciate the improvements they've made in their life after turning to vaping instead of smoking.
Smoke Free is a proud partner of Leafbuyer