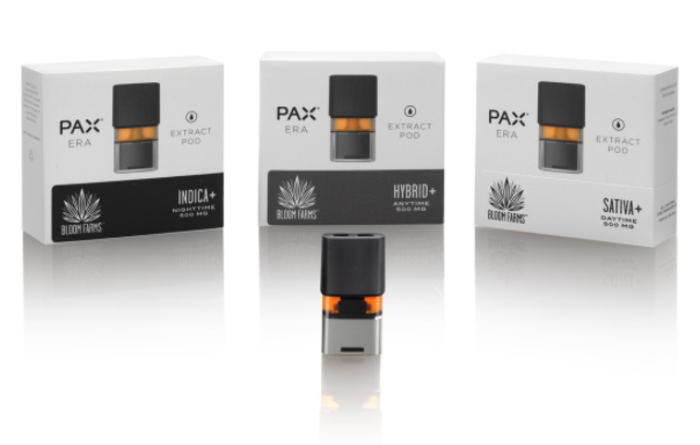 These days, cannabis concentrates are everywhere. It's the fastest-growing segment in the legal marijuana market, so almost every dispensary has at least a few concentrates on hand. The most popular form of concentrate is the vape cartridge, a small container of cannabis oil that you attach to a battery for portable vaporization. The range of available vaping systems is formidable, starting with $15 threaded batteries made for pre-filled cartridges and moving all the way up to complicated systems that allow you to vaporize dry flower as well as concentrates. But few vape systems measure up to the line offered by Pax. The Pax Era in particular is an incredibly convenient setup that works well, with Pax Pods available in Washington, Oregon, Colorado, Nevada, and California. Here's what we thought of the Pax Era and Pax Pods.  
The Hardware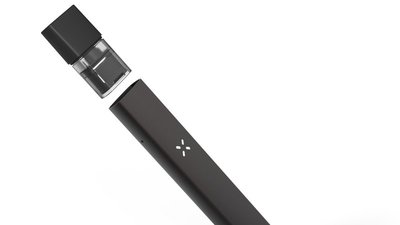 The Pax Era is one sleek-looking device. For something that costs $20, this is a nice piece of hardware. It's made of anodized aluminum and feels significantly sturdier than any other small vape battery on the market. It's just a little over three inches tall, and the perfect size to carry in a pocket, even in women's jeans.  
It does only come in one color, which I thought was disappointing. The aluminum would look great in a variety of vibrant colors, but you can get some fancy engravings added to it for an extra twenty bucks. 
The front of the vaporizer has the signature Pax logo: four lines converging on a central point. It's clean, modern, and serves as a charging indicator.  
The Software
This is what really makes the Pax Era stand out. The Pax Vapor app allows you to pair your vaporizer with the app and control a variety of elements. You can change the color and brightness of the LED logo on the vaporizer and use the lights to play some simple gimmicky games. You can also adjust the heat, within the range of 520 to 790 degrees Fahrenheit. 
While changing the temp will alter your experience, it's not as drastic of a change as you might want. I noticed that while the higher heat did deliver more of a punch to the lungs, it didn't result in a much bigger cloud. Plus, using only low heat will lead to a longer-lasting pod; so I stuck with that for the most part.  
The Pods 
Pax Pods are almost elegant. They're small square cartridges that contain a half gram of concentrate. Depending on where you live, they are filled with different products by different producers. I tried out a Pitbull pod by Avitas Agriculture that tested at 77.9% THC and 3.5% CBD.  
All you have to do when using one of these is open up the packaging, click the cartridge into the vaporizer, and start puffing. It felt a lot quicker and more satisfying than twisting in a regular cartridge, and the vapor quality was impressive. The pulls were smooth if a little shorter than I prefer, and the strong effects were comparable to other Avitas products. 
The only thing not to like about Pax Pods is their cost. They cost $60 at my local dispensary, and that's daunting when you remember they're only available in half grams. That said, their quality is miles beyond what most other manufacturers do with disposable cartridges. If you've got the budget for it, Pax Pods are highly recommended.