Computer Science Cannabis Jobs in the Growing Industry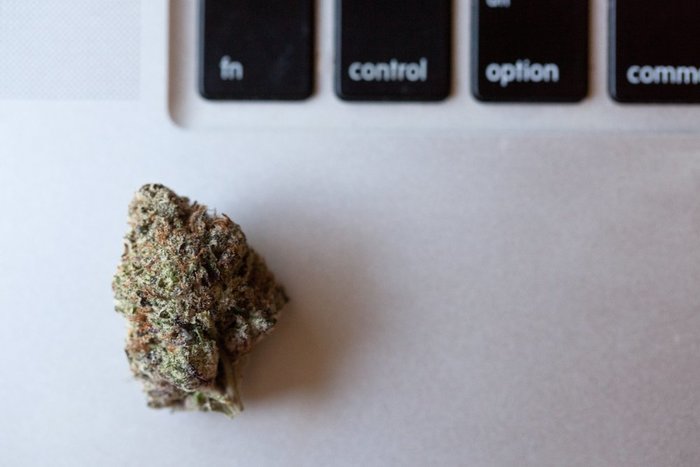 If you have ever wondered if there are computer science cannabis jobs you can do with your computer science degree, yes you can! The legal cannabis industry generated more than $10 billion in sales in 2018 and employed more than 250,000 people, according to the Associated Press.
The booming industry is expected to generate more than $16 billion this year, and folks with a degree in computer science may be surprised to learn that lucrative computer science cannabis jobs are available within the cannabis industry.
Cannabis companies are using technology like everyone else, and computer science cannabis jobs at companies like Terra Tech are paying hourly employees $17 an hour, while salaried employees are paid an average $88,659. Examples of computer science cannabis jobs include web developers, software engineers, data engineers, mobile app developers, and marketers.
What Kind of Jobs Are Available and What Do They Pay?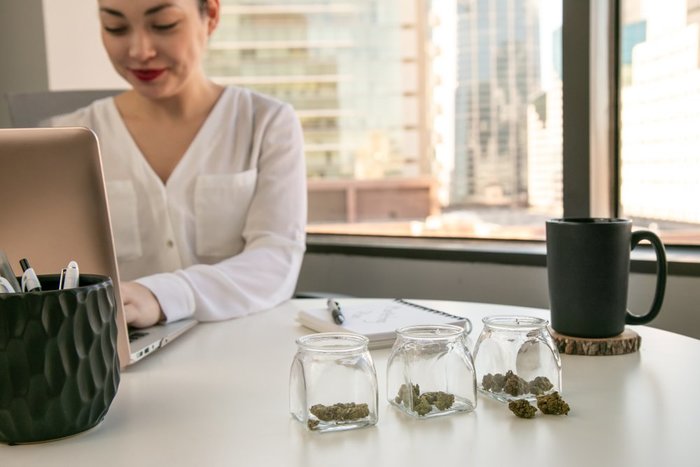 Companies like the recruiting firm CyberCoders have computer science cannabis jobs available in Denver, Colorado that pay web developers up to $140,000 per year.
CyberCoders recruits for software technology startups in the cannabis industry that offer employee benefits such as 401k plans, stock options, paid time off, health insurance, and dental insurance. Data analysts can earn more than $110,000 annually depending on experience
Working as an IT director can earn you a whopping $150,000 annually to start, and the company will also pay relocation costs. Software engineers can earn between $103,000 and $119,000 per year. CyberCoders has positions available in California, Colorado, Washington, and Oregon.
Green Bits in San Jose, California is another cannabis company that employs people with degrees in computer science. Green Bits provides retail Point of Sale solutions to the legal cannabis industry and offers a very nice salary for software engineers. A senior software engineer at the company can earn up to $144,000 per year. Marketing managers at the company can earn up to $134,000 annually.
Eaze is a cannabis technology company based in San Francisco that offers software engineers more than $100,000 per year, and senior software engineers can earn up to $165,000 annually. The company also offers health, dental, and vision plans which the company pays the premiums for. Eaze also offers unlimited vacation time as well as free life insurance, 401k, stock options, fertility assistance, and maternity and paternity leave so dads can stay home and bond with the baby too.
MedMen is another cannabis company with locations in Arizona, California, Florida, Illinois, New York, and Nevada that pays its employees well. Software engineers at the company can earn $60,000 to start, and senior software engineers earn more than $131,000 per year. The company also offers an employee discount, health insurance and paid time off.
LeafLink is a New York-based company that provides licensed cannabis dispensaries a SaaS marketplace platform. The company offers employees flexible paid time off, stock options, and health insurance. Salaries for lead software engineers are as high as $188,000, and account executives can earn up to $83,000 annually.
Cannopy Corp is another Denver-based company that offers nice salaries for their employees, as well as offering excellent benefits. The salary for a full stack developer at the company starts at $110,000 per year. Benefits include stock options as well as 401k, health, dental, and vision insurance, and paid time off. The company also allows its employees to work from home twice per week.
KushCo Holdings is a platform that provides products and services for both consumers and businesses in the cannabis industry. The company is based in Santa Rosa, California and pays web developers between $65,000 and $85,000 depending on experience. The company also offers some health insurance.
Colleges and Universities Offering Pot Programs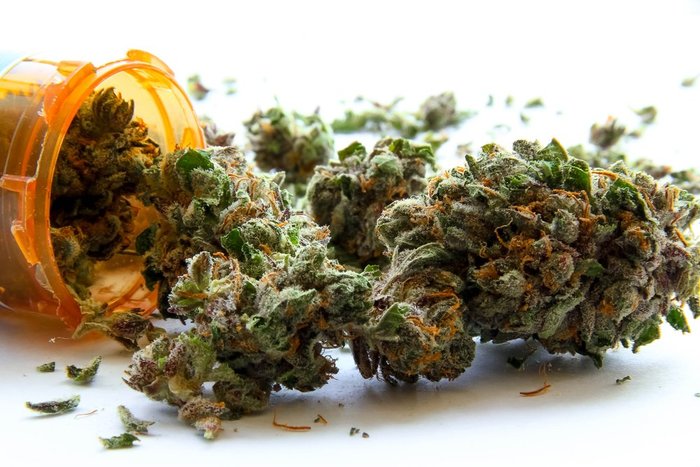 Institutions of higher education have joined the Mary Jane train and are now offering degrees tailored for working in the cannabis industry. Colleges and universities have degrees in everything from marijuana chemistry certificates to marijuana business degrees.
Northern Michigan University now offers a Medicinal Plant Chemistry degree which educates the student on the biology and chemistry of the cannabis plant. The 4-year Medicinal Plant Chemistry degree was created to prepare students for working in medicinal plant production, analysis, and distribution fields within the medical marijuana industry. The coursework includes lab experience as well as business courses to ready students for working in all aspects of the growing cannabis industry.
Oaksterdam University in Oakland, California has offered certificate programs in cannabis business and horticulture since 2007. Classes are offered online as well as on campus and the school has more than 30,000 alumni. Other courses at Oaksterdam University include the Politics and History of Cannabis, Economics 101, the Science of Cannabis, Business Management, and Plant Propagation. The school aims to provide the graduate with the knowledge and skills needed to succeed in the cannabis industry.
Clover Leaf University in Denver is the only cannabis institution licensed and regulated by the Colorado Department of Education and provides certificates in cannabis consulting, culinary arts, and cultivation. Denver is also home to THC University and the Trichome Institute. THCU is an online school that offers certificates for Trichome Budtenders and Horticultural Specialists. The Trichome Institute provides researched information by publishing textbooks, training materials, and workbooks which are certified by the Colorado Department of Public Health.
Other schools are also beginning to offer cannabis courses in anticipation of full legalization. Both the University of Vermont and Ohio State University offer cannabis biology courses, and Ohio State Law School has courses on marijuana law.
The University of California in Davis has coursework available in cannabis physiology, and the University of Washington offers a course on chronic pain and medicinal cannabis. The University of Maryland Pharmacy School Center for Innovative Pharmacy Solutions offers additional training to pharmacists who are interested in seeking employment in medical marijuana dispensaries.
While there are many opportunities for people with a computer science degree, one of the most lucrative jobs in the cannabis industry is that of the master extractor. Becoming a master extractor requires a doctorate in biochemistry with an engineering background, but that PhD will also earn you $250,000 per year to start.
If you are thinking about a career change and have a degree in computer science, there are many opportunities for well-paying computer science cannabis jobs. Other positions within the cannabis industry that do not require a college degree include budtenders, joint rollers, event coordinators, dispensary managers, security guards, customer service managers, customer service agents, inventory specialists, delivery drivers, bud trimmers, administrative assistants, and sales representatives.
Many of these positions pay on average between $12 and $15 per hour to start and will generally earn you a nifty discount also. Delivery drivers can earn up to $20 per hour plus tips, and cannabis dispensary managers can earn around $50,000 per year. Many positions also offer benefits such as health insurance, paid time off, and retirement plans. Some cannabis companies even offer their employees paid time off so that they can volunteer and give back to the community.
The legal cannabis industry is expected to earn more than $146 billion by 2025 globally as states begin to legalize marijuana in both the U.S. and abroad. More than 30 states have legalized some form of marijuana, and both Uruguay and Canada have legalized recreational marijuana.