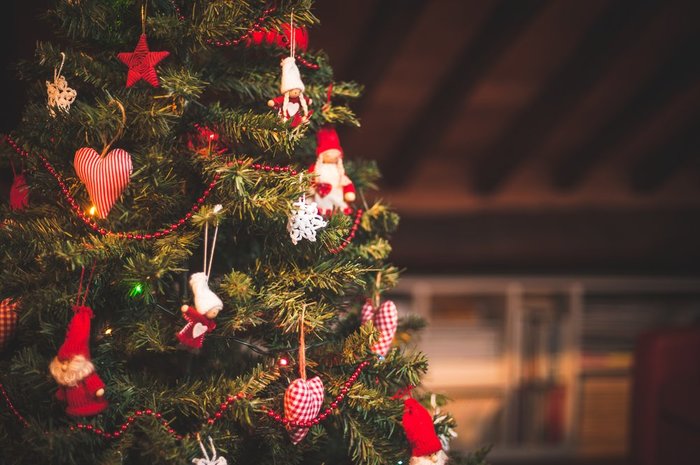 Christmas is just around the corner, and while others are making their Christmas lists, one premier cannabis dispensary in Colorado is focused on giving back to the community. Lightshade has recreational and medical dispensary locations throughout Aurora and Denver that provide safe and high-quality cannabis to consumers. Not only is Lightshade passionate about providing exceptional cannabis to clients, the Company is also determined to make giving back a staple of the cannabis industry.
Holiday Giving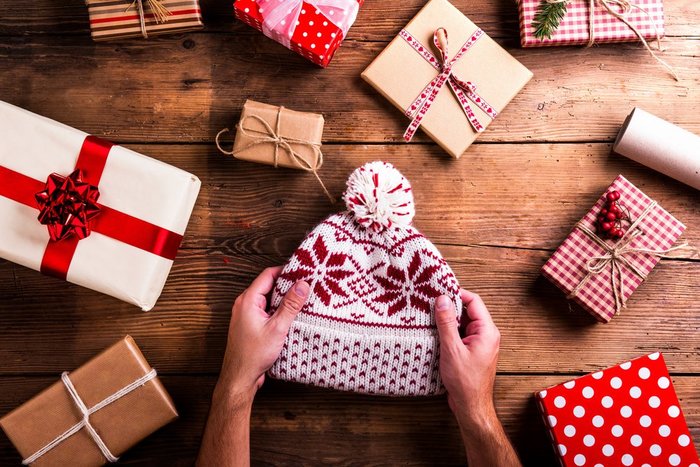 Lightshade has a Corporate Social Responsibility program like no other. The Company hand-picks non-profits to partner with in the greater Denver area; currently, the partnerships focus on the prevalent topics of homelessness, food insecurity, and veterans in Colorado.
Though they give back all year, Lightshade has special programs during the holidays. Lightshade's 12 Days of Christmas campaign hasn't even started yet, but the Company has already completed a warm clothing drive where shoppers received a 20% discount if they donated a warm coat, new socks, a hat, or gloves worth $10. The 12 Days of Christmas, which begins on December 5th, will provide clients with special discounts on a variety of products when they donate toys for kids during the holiday season.
Lightshade will also be volunteering at the Senior Support Services Holiday Party on December 22nd. The Company volunteered at their annual brunch and donated 250 sets of hand and foot warmers and underwear last year. This year, they will also be donating warm clothing at their celebration, as well as donating funds to help pay for the celebration brunch. The Company and employees have spent more than 200 hours volunteering at events like this, to help those in need within the community.
The Company is also providing holiday cheer by adopting families through Colorado Homeless Families for the holidays. Each of Lightshade's eight locations plus the corporate office will be purchasing and wrapping gifts for each member of nine different families. The families will be given gifts from their wish lists and each family member will receive $100 worth of gifts!
Giving Back to Their Community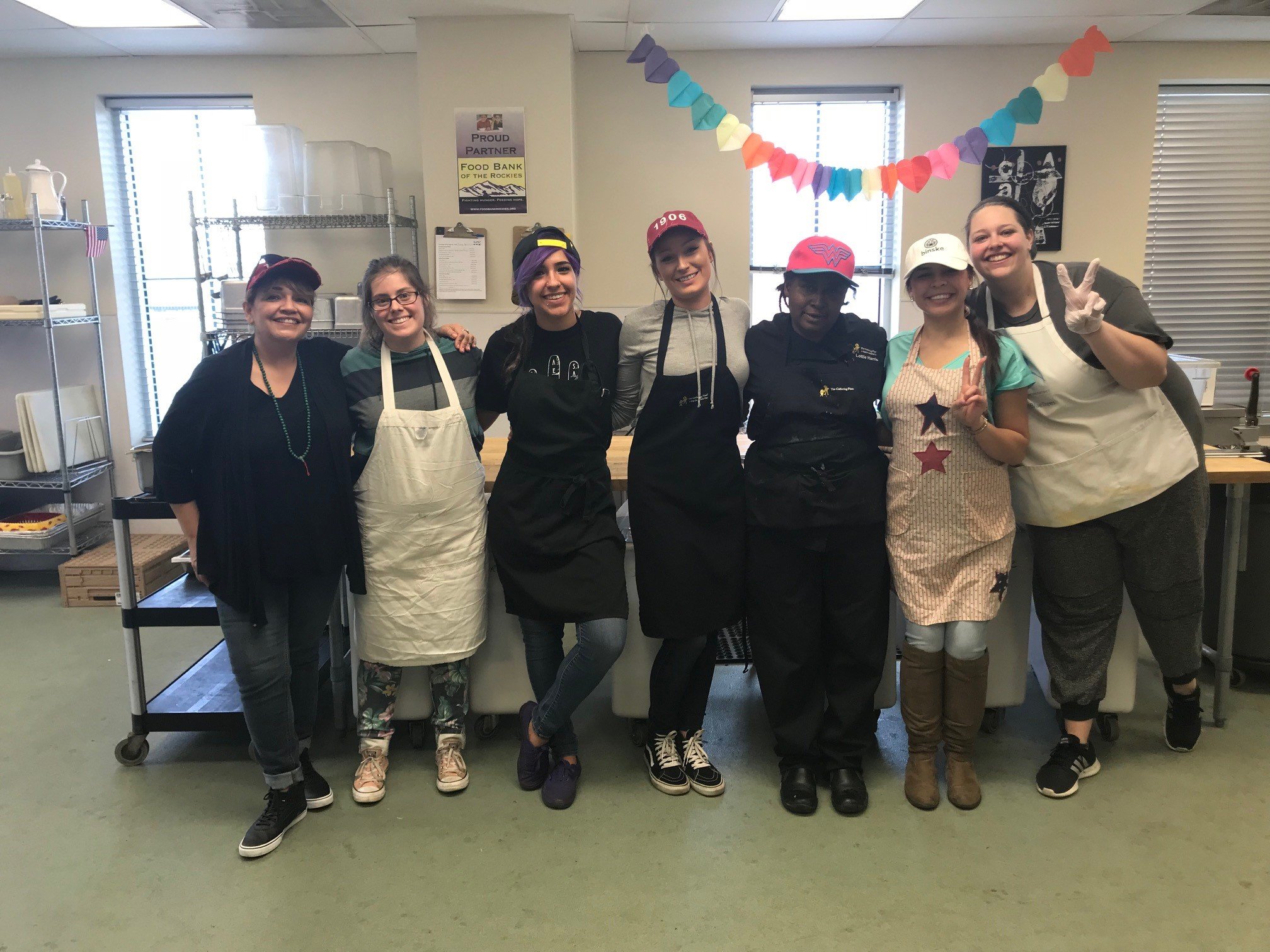 That's not even close to all they're doing. Lightshade is also partnering with The Gathering Place to provide a lunch each month for children, women, and transgender individuals experiencing homelessness. Lightshade buys, prepares, and serves meals for the monthly lunch, as well as cleans up afterwards.
Lightshade feels it is their duty to give back to the community. "Lightshade decided to create a Corporate Social Responsibility program 2 years ago because, very simply, it is the right thing to do. It is an honor and a privilege to be able to conduct this business in the communities that we do, and we feel an obligation to elevate the collective good of those communities."
The Company also wants to erase the negative stigma associated with cannabis by being socially responsible. "We also want to show the public that the cannabis industry has a good heart, it is the fiber of who we are. I feel like the industry gets a bad rap sometimes and we wanted to prove that we are not part of the problems in these communities and that we want to be part of the solution."
Lightshade's Five Pillars of Social Responsibility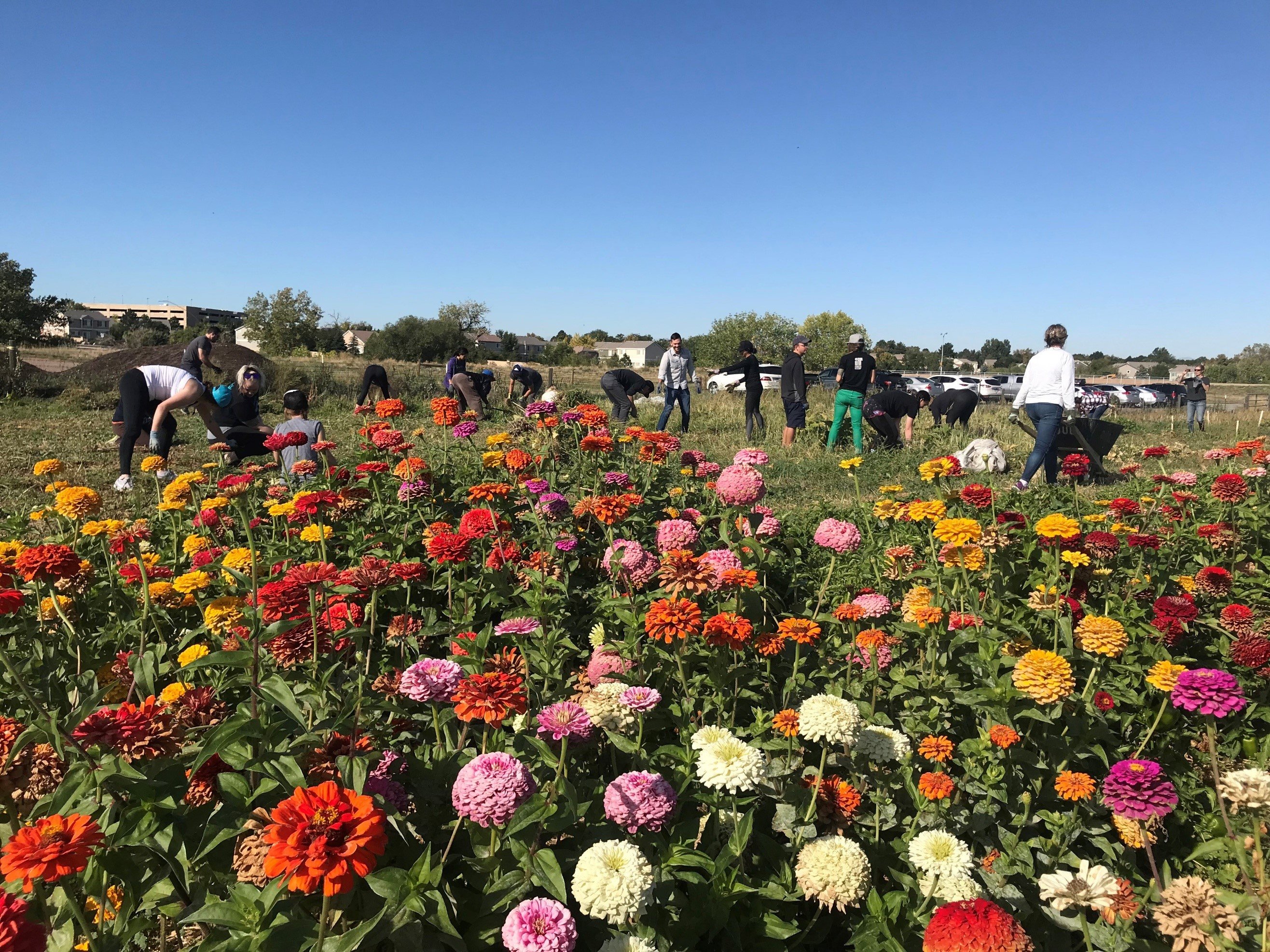 Lightshade has five pillars of their social responsibility program that outline the importance of giving back to local communities.
The first pillar of social responsibility is helping people experiencing extreme poverty and homelessness. The Company is committed to helping those most in need. Lightshade partners with local non-profits such as Aurora Warms the Night, Servicios de la Raza, The Gathering Place, and Amazing Grace Church, to provide food, clothing, and shelter to people in need in the Denver-metro area.
The second pillar is helping relieve hunger by improving access to food. Lightshade doesn't want anyone to go to bed hungry, and its staff regularly volunteers at food kitchens. The Company partners with soup kitchens like Grant Street Reach, and food banks such as Amazing Grace Church, to help feed the hungry, and works alongside community members and immigrants planting and harvesting with Denver Urban Gardens.
The third pillar is supporting veterans. Lightshade is honored to provide support for veterans who have sacrificed their own safety in order to protect the lives of other Americans. Not only does the Company provide everyday discounts and specials for veterans and active military members, Lightshade also partners with local organizations like Project Sanctuary, that give support and guidance to the military. Project Sanctuary receives all profits from prints of their own Flower, through a partnership with Goldleaf.
The fourth pillar of social responsibility is public health and safety. Lightshade is committed to safety and partners with local organizations that are educating the community about cannabis. Issues like driving under the influence as well as providing safe usage guidelines for cannabis products are highlighted. Lightshade also partnered with the Colorado Department of Transportation to educate the community about safe driving.
The fifth social responsibility pillar is environmental sustainability. The Company built a 40,000 square-foot greenhouse and uses state-of-the-art technology to bring consumers high-quality products as well as provide an eco-friendly environment. Lightshade expects to decrease water and power consumption by 50 percent with the new facility.
It's the Right Thing to Do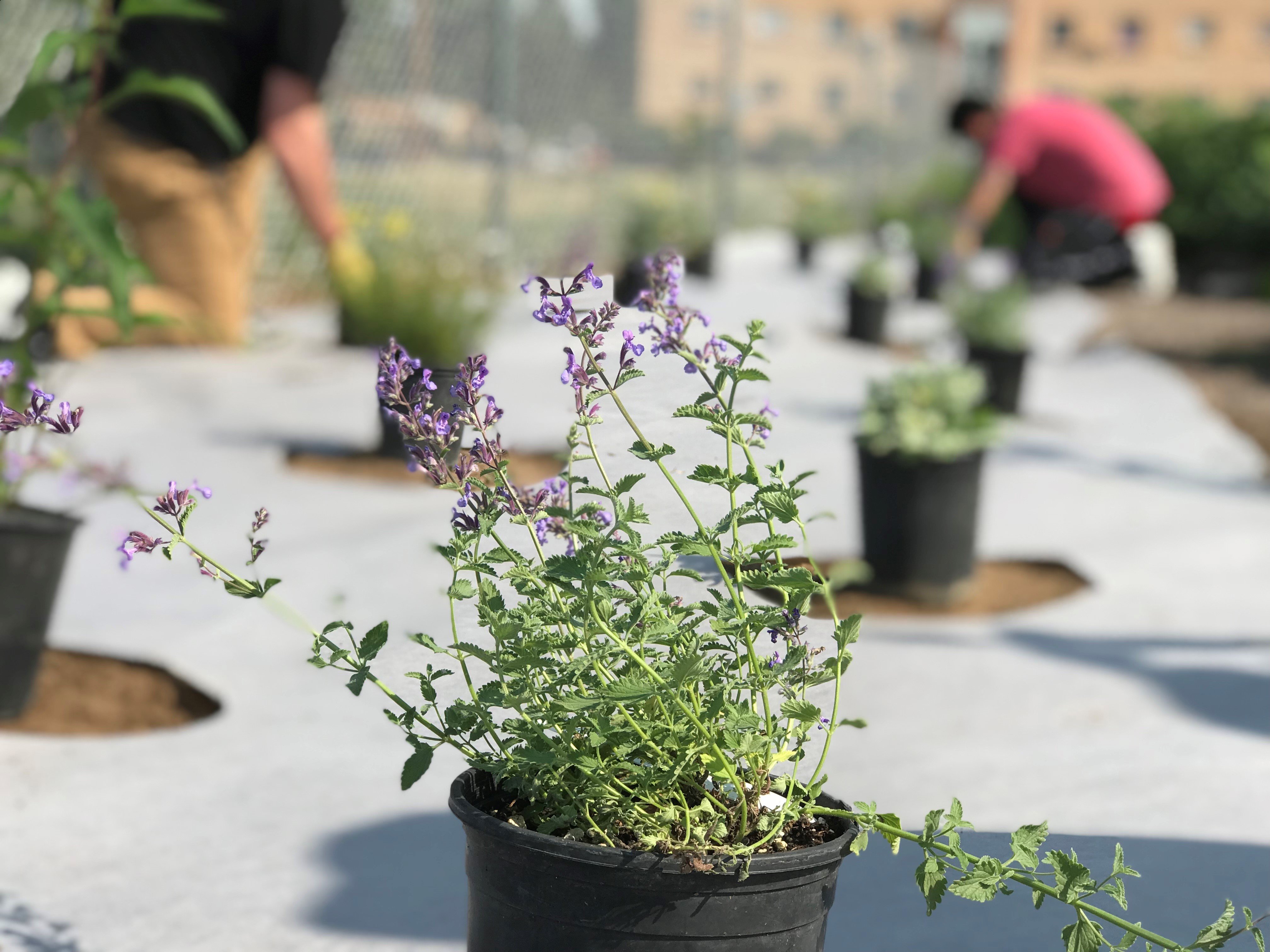 Lightshade is a beacon of light that gives back to the community in so many important ways, and they do all of it without a single tax break for donations since cannabis is not legal on the federal level.
The Company is also committed to educating employees about the importance of giving back and has made charity part of Lightshade's culture. The Company provides the staff with options when it comes to volunteering, but volunteering is never forced.
"We want to instill in our employees the importance of giving back. Many of our employees have had an interest in giving back, but it is hard for them to find out where to go and what to do. I think that by providing them with a framework within to operate- 'be here at this time to do this for a few hours', it makes it easy for them to participate and they derive a lot of satisfaction out of being a part of a team of people that is doing good for their community."
Lightshade collaborates with non-profit-partners once each quarter to volunteer within the community to help with food drives and fundraising efforts. "We don't just give back, we give forward."
If you want to support a company that truly cares about helping others and supporting the community, then choosing Lightshade is an excellent way to feel merry this holiday season, in more ways than one.
Lightshade is a proud partner of Leafbuyer.