Simply put, Utah is an amazing place.
The state is full of geographic oddities and wonders. There's no limit to the amount of exploration and beauty that is easily accessible to both locals and visitors, with features that look out-of-this-world incredible. It's fun, warm (sometimes), and adventurous. There are mountains, deserts, cityscapes. Getting outside is easy, enjoying all that the land has to offer is even easier.
Utah does have one downfall, though, especially for those who like to appreciate the outdoors with an herbal supplement: there's very strict marijuana laws.
In fact, Utah was one of the first states to make cannabis illegal, in 1915. Ever since, the ultra-conservative and religious state has relaxed a little bit; Utah has legalized medical marijuana for very specific conditions.
As for recreational use, you can completely forget about finding it anywhere in Utah's borders. Instead, you'd have to get a little creative, and look toward other states for the closest dispensaries to Utah.
Depending on where you're going in the Beehive State, there are several different recreational dispensaries on the way. A quick stop can't hurt, especially since it could be your last chance before exploring Utah's epic monuments, canyons, arches, and views.
Headed to Moab?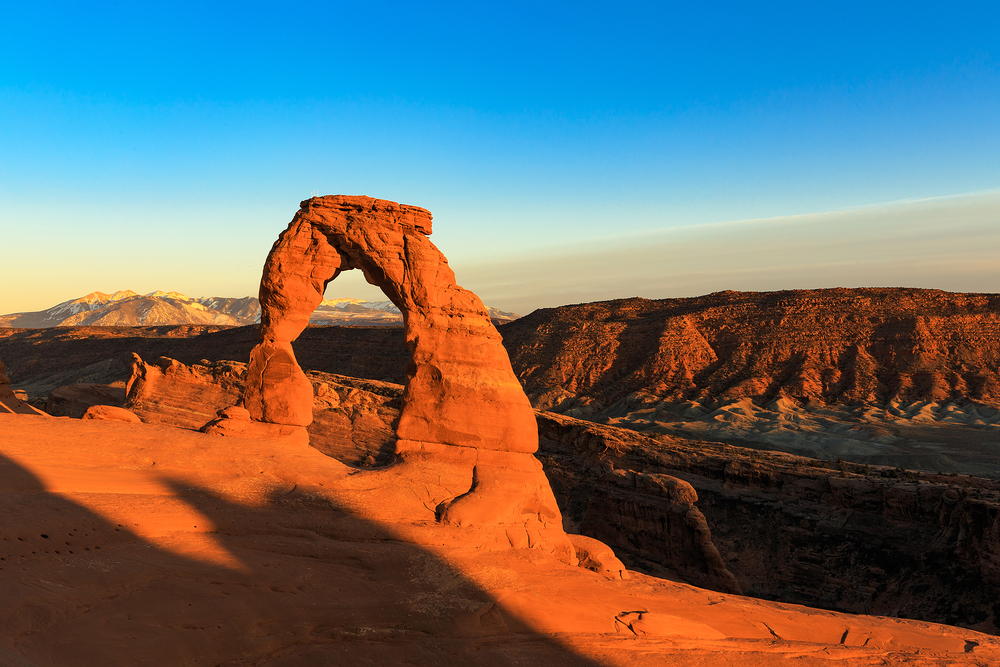 Moab is an outdoor paradise for anyone that is interested in hiking, biking, jeeping, camping, stargazing, and admiring the all-natural beauty of Utah. The town is world-famous for its arches and geography found only in this corner of the state.
This place – ideal for the nature-loving type, and those who want to enhance their experience with a great-for-hiking strain – is pretty dry when it comes to marijuana access. The closest dispensary to Moab, though, is luckily within reach. Recreational dispensaries are splattered throughout the western slope of Colorado, Moab's dear neighbor.
If you are headed into Utah's east coast, there is a fine collection of recreational dispensaries along your trip, in Colorado's western slope.
Located along the i70 stretch, this Green Joint location is an adult-use must stop. They are family owned, greeting all visitors with a friendly and rustic vie. If you're over the age of 21, you can enjoy up to an ounce of The Green Joint's selection of flower, concentrates, and edibles. Additionally, they're just about the closest dispensary to Utah.
This small-town dispensary is located right on main street, with a fully operational recreational marijuana menu. Green Natural Solutions Dispensary has lots of deals, with a fresh array of cannabis menu items, and is perfectly on the way to Utah's border.
Aptly named, Stash is a recreational dispensary serving patrons over the age of 21. For those in Aspen, whether for a lengthy stay or before a trip into nearby Utah, Stash is a high-quality option for anyone wanting top shelf bud. New to weed? Their staff is also well-versed, and happy to help sort out their extensive menu.
Headed to Zion?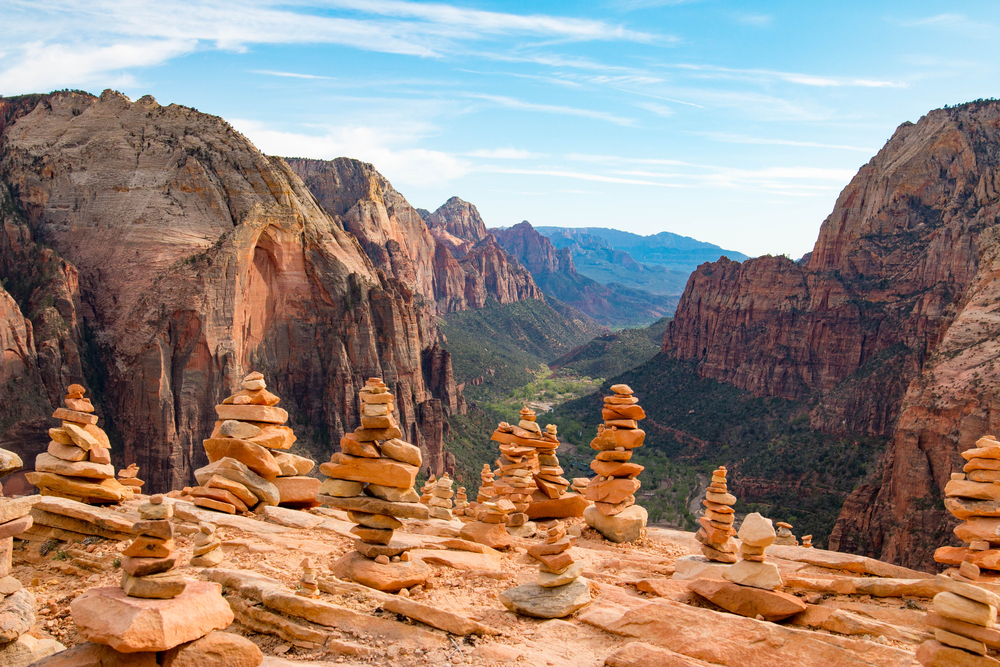 Zion National Park is one unlike any other. Located in the southwest corner of the state, Zion is incredibly diverse. The park is a conglomeration of four different life zones, including desert, woodland, coniferous forest, and riparian. This crazy combination leads to a thriving plant and wildlife habitat, and a beautiful environment that has the best of all worlds: mountains, mesas, arches, canyons, rivers, buttes, and monoliths.
It makes sense, then, why Zion National Park is a popular destination, especially for those who seek adventure. It also makes sense for visitors to stock up on their favorite herbal supplements on the way. The closest dispensaries to this region of Utah are in southwest Colorado.

The Durango Rec Room is a southwestern pot shop that offers a last-stop for all marijuana-related needs before hitting the Utah border. Adults are able to peruse a full menu of diverse products, from fresh flower to potent concentrates.
Also located in this cheery southwest Colorado town, The Greenery is a recreational store that acts as an ideal pit stop. With a knowledgeable staff and an amazing cannabis product selection, this store is right for strolling through the aisles and finding a product that works best for you.
First stop, Rocky Mountains. Next, Utah. LivWell is a well-known Colorado dispensary. This Cortez location is another example of a pot shop with lots of affordable deals and an extensive menu of weed options.
Headed to Salt Lake?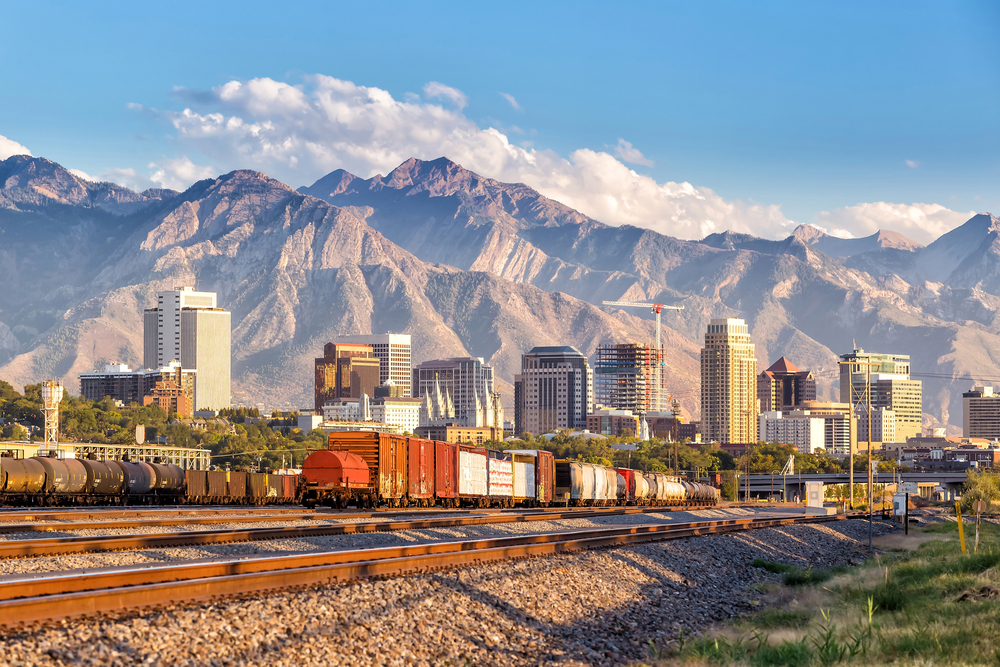 While Salt Lake City, Utah is known for many things – a metropolitan area, home of The Church of Jesus Christ of Latter-day Saints world headquarters, and having an In-N-Out Burger – it does not have a thriving marijuana scene.
Fear not, since there are opportunities to stop at a pop shop on the road trip there. The closest dispensary to this part of Utah is located in Colorado. Northern towns with recreational dispensaries do the trick, on the highway straight to Salt Lake.
When heading north, going through Steamboat Springs on the way to Utah, be sure to stop in Gold Leaf. This recreational dispensary has premium weed, with edibles, topicals, concentrates, and flower. Golden Leaf is a reliable source of dank marijuana.
Headed to the Grand Staircase?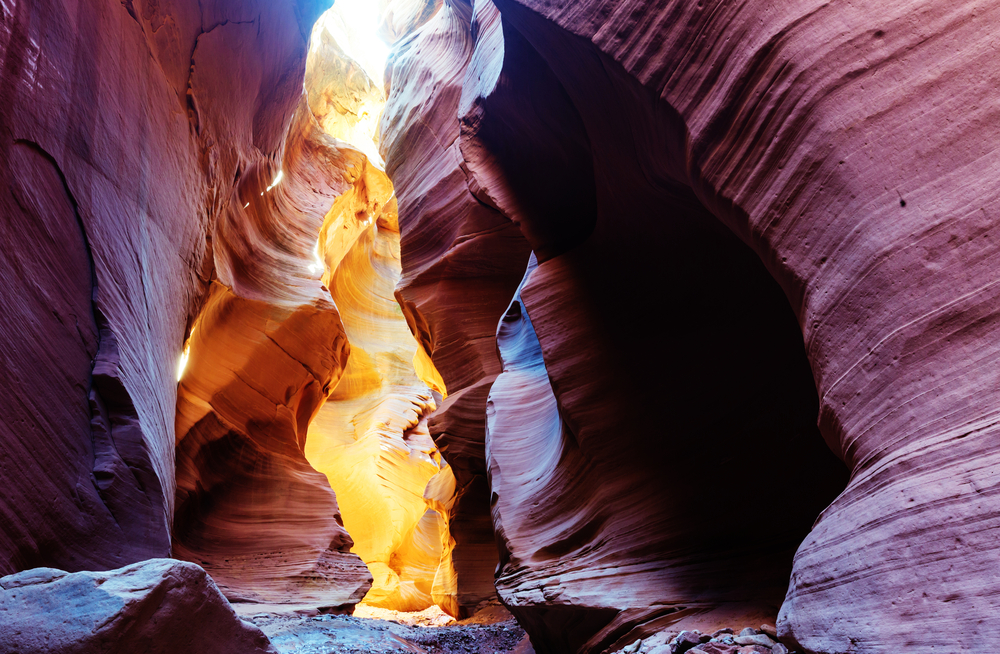 If you're entering Utah's southwest border, you have some options on your way into the state, though they are a little spread out. There are so many epic views in this area of Utah, including the Grand Staircase.
The Grand Staircase, which covers an immense amount of land in Utah, is a sequence of rock layers, which look like a giant set of steps. They start from the bottom of the Grand Canyon and make their way through the rugged landscape into Utah, where visitors can admire their sediment colors and gorgeous views. Adding weed into the mix just enhances the experience and the rock formation's grandeur.
But if you want marijuana, you'll have to look toward Nevada – their new selection of recreational dispensaries are a recent addition to the state, since their legalization ballot measure passed in 2016 and took effect in 2017. Now, tourist-heavy spots like Las Vegas offer some of the closest dispensaries to Utah, if that's where you are headed.
Vegas is also a nice hub if you are headed in the other direction, toward the Grand Canyon. Amazing views, bigger highs. That should be the Nevada recreational tagline.
Exhale Dispensary, serving both recreational and medical marijuana audiences, is a premium choice for anyone in the Vegas area. Whether you're headed to Utah or planning on staying awhile, Exhale has affordable and wide-ranging menu, plus upscale customer service. All bets are on Exhale.
If Las Vegas is a little out of the way on your trip to the Grand Staircase, Deep Roots Harvest is the closest dispensary to Utah. This Mesquite pot shop has been serving cannabis enthusiasts since 2014, offering distinctive tastes and weed options.
Headed east?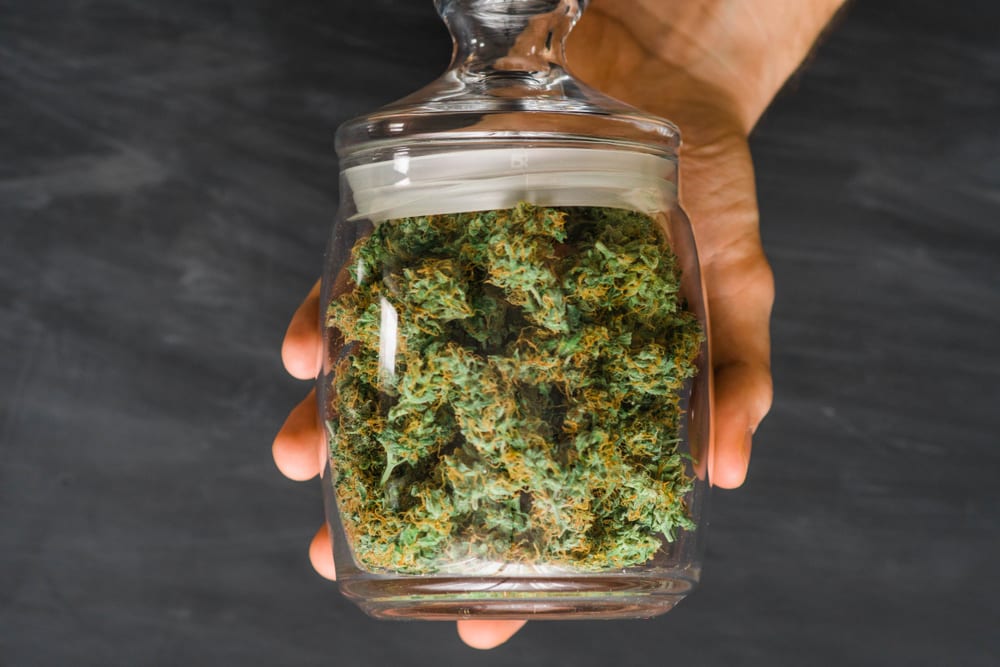 If you are traveling to Utah from the western part of the United States, you might have to get your stash of recreational weed before you leave town.
Luckily, California has a wide variety of recreational dispensaries; while not necessarily the closest dispensaries to Utah, they are the best (and most diverse) chance for a pit stop before heading east.
With many locations sprinkled throughout the US, New Amsterdam Naturals is a premier recreational marijuana dispensary in LA. It's far off from Utah, but it's a winner; they literally were named the High Times Cannabis Cup Premier Dispensary.
Kush Alley is a first stop on the way to Utah, with in-house flower, topicals, and concentrates. As you prepare for a big drive, Kush Alley can prepare you for hours of road before you reach the gorgeous monuments and mountains.